Today all our attention will be focused on anime WordPress themes for cartoonists and animators.
These anime WordPress themes can also be used producers and illustrators, as well as other specialists to proudly share their pieces of work and gain popularity.
Animation industry is vast. From traditional animation systems to CSS3 and 3D animations have become an indispensable part of the digital world.
The "motion of pictures" processed and presented in an eye – catchy way gives a special charm to any product.
Hence, pieces of animations can be found in movies, cartoons, flip books, as well as in digital media with GIF and other animation formats.
As a result of the digital world, animations, and illustrations can be best showcased via the same platform.
If you are an individual engaged in creating animations and want to get connected with your fans and followers, clients and customers, one of the best forms of communications can be a website.
A strong and interactive website with your computer – generated animations will be the best communication channel between you and the other part of the world.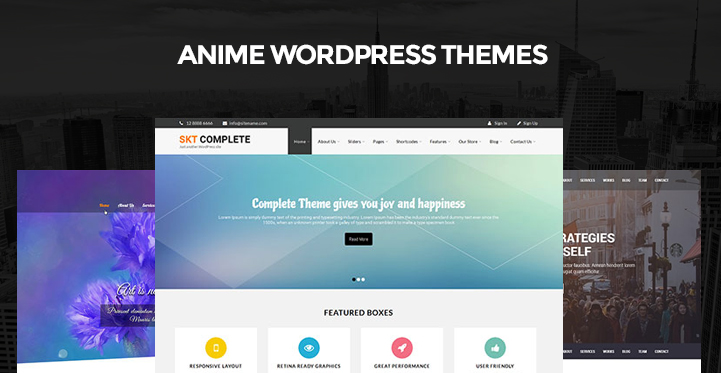 Below you can find a bunch of cost – effective and admin – optimized anime WordPress themes to create a completely new and user – friendly anime website.
In another case, you can use any of them to bring your outmoded website back into gear and relatively increase your tangible results.
Let's discuss each of them separately. Anyway, you are the one to make a final decision and choose one of them as a starting point.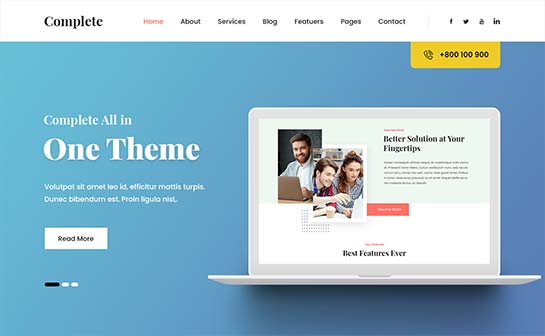 In case you want to grow your animation business with a little initial invention, here is Complete Pro for you. It is one of the most affordable, yet all – inclusive anime WordPress themes to compensate every single penny you have ever spent on it.
The most dedicated experts have worked on this intelligent template so that the latter will correspond to all the requirements of the modern WordPress CMS.
If we take a closer look on this exclusively good template, we will find an offshoot of benefits. The lively design forms an indissoluble unity with strong and durable foundation.
With this template you are the only designer of your template to choose the right colors of your website via color picker. The theme is also as responsive and mobile – friendly as it is WooCommerce – friendly and plugin – compliant.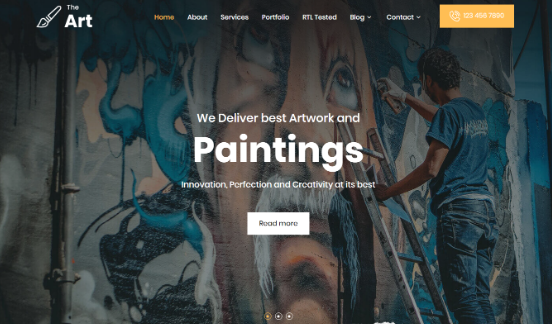 In case you want to add an artistic approach into what you are doing, The Art will be ideal for your animation – related business.
This elastic and nice – looking website building system shares all the qualities one should expect from the anime template to have.
The Art is truly productive and beneficial in many ways. It starts from affordable price to simplified processes of installation and activation.
Further, you may use the optimal content zones of the theme to let your voice be heard, showcase your works, projects and products, services offered and rendered, contact details and working hours, etc.
The features which make this template so enjoyable and practical include 100 + shorcodes, prebuilt Customizer, footer and header options and not only.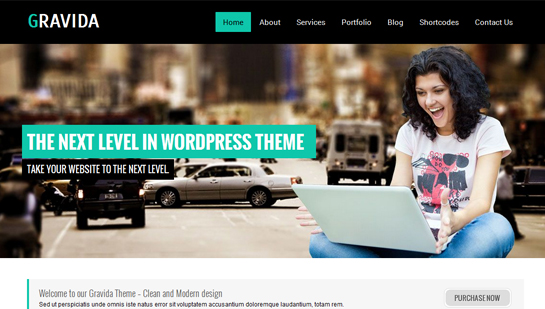 Next in our collection of anime WordPress themes comes Gravida. Modern appearance and creative design are what put Gravida ahead of the game.
The theme has been coded to deliver safe and secure coding that will keep your content legible and presentable when viewed by any hand – held device.
No more fuss around complicated tasks to complete or polish up your previous experience in dealing with a WordPress website.
Thanks to its simple and flexible nature any animator or illustrations will save his efforts while tweaking the given ecosystem for better look and feel.
Homepage slider and gallery section are also there to bring your power of unique style and creativity to your web visitors.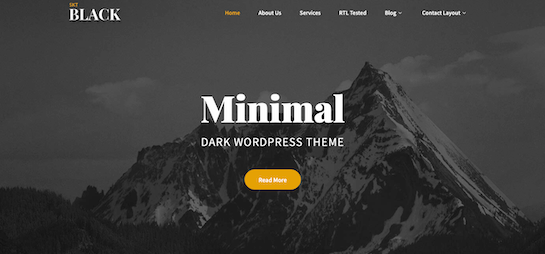 Creating your user – centric animation website will be both simple and easy with SKT Black Pro. This multi – service and feature – rich website toolbox will get your easily covered.
Responsive and mobile – friendly coding, smooth and sleek navigation are all wrapped up in SKT Black Pro. Let the motion and colors of your animations grab the visitor's attention when accurate displayed through your slider, posts and pages.
SKT Black Pro is never confused when it comes to serving your content to your website's mobile users as well. The same readiness refers to HD and retina – readiness, as well as secure coding with HTML5 and CSS3 mixture.
Take this top – quality template, change the dominance of the black color with any other color, control the homepage slider and control its effects to be more effectual.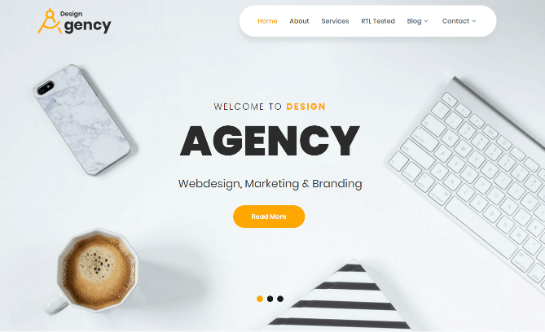 Creating your animation – based website is easier than ever with Design Agency Pro. This interactive and energetic template is aware of all the ins and outs of the digital spectrum.
It means that the theme has all the potential to let you get online and started instantly without any technical skills needed.
If there is a template among anime WordPress themes to take your client engagement to infinity, that is Blendit.
Once the installation process is over, you can easily pass on to the theme customization. You can effortlessly set the tone of your website via the given batches of shortcodes, icons and Google fonts.
In case you bring the site's functionality to a higher level, you are free to install and make use of different optimal plugins.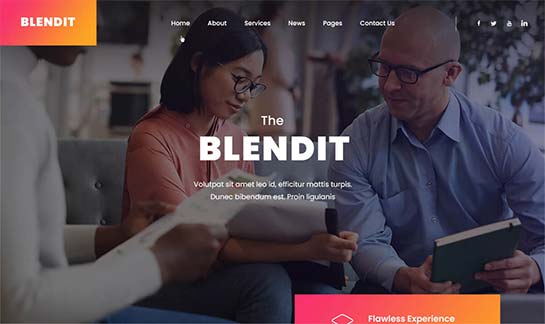 Blendit comes with bright look and feel to satisfy the needs of different animators, animated film studios and agencies to market their services online.
Create your online story and let your animatic storytelling be highly captivating with informative content and pieces of your works.
Do it yourself with a simple drag and drop operation of Blendit . Ready to exercise the best working principles, this constructive template includes lots of controls and elements for you to master.
Color changing controls, social media integration, eCommerce – ready platform and SEO – optimization of Blendit are more than enough for you to create a one of a kind animation website.