Free WordPress eCommerce plugins is all common in creating a eCommerce websites. Although, WordPress commenced its journey as a robust blogging platform, now you can use it to build anything- from a simple blog to an e-commerce site.
Its extensive range of themes and plugins gives you the flexibility to create any kind of a site – even an online store within a least span of time.
However, the WordPress doesn't offer any in-built eCommerce functionality, but there are hosts of overwhelming tools and plugins that will help you to transform your simple site into a fully-functional eCommerce solution with ease.
So, in this blog post, we will cover the best free WordPress eCommerce plugins that you can use to create a highly-interactive online store.
Let's get started!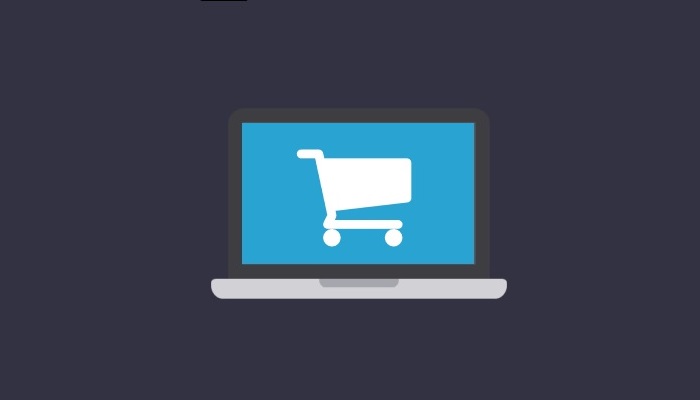 Best Free WordPress eCommerce plugins 2021

Active Installs: 5 million+
Ratings: 4.6/5

When it comes to the most popular and user-friendly eCommerce solution, WooCommerce is the first name that strikes to my mind. It is the #1 free eCommerce plugin for WordPress with over 1 million of active installs across the globe.
This free WordPress eCommerce plugins makes it easy for you to add unlimited product pages within your site. You will also get a variety of eCommerce functionalities, including shopping cart, checkout, order management, product and inventory management, control over shipping, coupon management, interactive statistics and a lot more that can help you make a successful online storefront.
After installing WooCommerce to your site, you are free to use its exciting range of features, such as:
Fully-responsive
Highly-customizable
Multiple payment options (accept major credit cards,PayPal, Bank transfers, and cash on delivery)
Integrated with Authorize.Net, Stripe, and Amazon Payments
Developer-friendly and a lot more.
Related Post: Best WooCommerce tools you should get your hands on
Active Installs: 50K+
Ratings: 4.8/5
If you are selling digital products online, then you can't ignore this plugin.
Easy Digital Downloads is an ideal WordPress plugin for selling digital and non-physical products in essence. It is a simple, intuitive and easy to install plugin that can help you create a full-fledged eCommerce store in minutes.
It comes up with all the necessary features that can help you run a booming online store instantly. Some of the great features of this plugin are:
Unlimited payment gateways
Cart system for buying multiple downloads at one
Promotional code system
Complete payment history
Embed functionality with various extensions, etc.
eCommerce Product Catalog plugin is WordPress shop plugins that are very handy in nature and very easy to use. Every type of device is compatible with this plugin hence the design of this plugin is 100% responsive.
Any type of customer will be able to interface with the plugin very easily. Each interface is beautiful that will avail the user to take an action. This plugin will be helpful for displaying the product anywhere on the WordPress website.
It is you are choice if you want to specify a product's price or not. Compatible with the search feature. An online store can be created with or without giving a payment option.
But this feature is given in the paid version. Limitless products are allowed to be listed on the website.
WordPress version 1.4.1 is supported and compatible with the latest version. The WordPress shop plugins are helpful for tracking the Google analytics of a WooCommerce functionality. The plugin is available for free of cost.
This free WordPress eCommerce plugins is considered as the most enhanced eCommerce functionality that will enable you to track users or customer behavior.
This plugin is compatible due to Universal Analytics. The plugin also supports check functionality. Add to Cart option, Product impressions, product clicks can be captured.
You can activate the plugin by visiting the setting page. Google Analytics plugin is specially used to enhance eCommerce functionality. It tracks the user ID, Product refund, Google Ads, Facebook Pixel tracking, etc.
Active Installs: 10K+
Ratings: 4.4/5
It is a feature-rich WordPress plugin that lets you create online shop without even getting your hands dirty in coding. The plugin is created by a professional development team that has years of experience in delivering quality online site projects for top-notch brands.
With the use of WooCommerce Weight Based Shipping, you can add multiple product pages; upload all your products, take payments with PayPal and other payment gateways, without integrating any third party tool.
In addition, there are plenty of premium extensions that will take your online store to the next level on the go. In short, WooCommerce Weight Based Shipping is a simple, user-friendly and cost-effective solution for creating professional looking eCommerce site.
Features:
Easy to setup
Embed multiple product type options to your estore
Detailed stats, and graphs
Over hundreds of premium extensions
Easy to manage shop's stock, and much more.
Active Installs: 50K+
Ratings: 3.5/5
WC Marketplace is a great WordPress plugin that allows business owners to create and customize purpose-oriented online store with ease.
Sell anything online – both the physical and digital products using this powerful plugin. Even, it lets you create a membership site as per your requirement.
You can further customize your plugin if you are comfortable with CSS and HTML coding. There are also some useful video tutorials that will help you learn more about this plugin.
In addition, WC Marketplace offers you an option to manage your orders and catalogs of your site using robust inbuilt tools. It offers some of the stunning features such as:
Integrated with hosts of payment gateways
Readymade marketing tools
Inbuilt shipping tools
Integrated with popular couriers
Secure check-out with SSL

Active Installs: 200,000+
Rating: 4.8/5
If you want to build funnels on WordPress, look no further. CartFlows is a powerful lead generation and sales funnel builder for WordPress websites.
It helps you design each step of your funnel and completely customize the customer journey. You can display highly relevant offers to customers based on their previous purchases, items in the cart, payment method, or their demographics using CartFlows Dynamic Offers.
This plugin works flawlessly with major WordPress page builders. So you have the design freedom to create landing pages that attract maximum customers.
You can also use the conversion-optimized templates designed by funnel experts to speed up your process.
Powerful features of CartFlows:
One-click upsells and order bumps
Dynamic offers to display relevant offers.
A/B testing every element of your landing pages
Funnel performance and analytics on WordPress dashboard
Funnel pages with built-in templates
Active Installs: 20K+
Ratings: 4.5/5
Ecwid Ecommerce Shopping cart plugin makes it super easy to set up a professional looking online store quickly and easily. This means you don't need to learn any programming language to create or customize your e-store.
This user-friendly plugin empowers non-tech savvy site owners to sell anything (both physical and digital products) on the fly.
There are literary 40 international payment options and real-time shipping integration that make it a popular plugin across the globe.
Plus, it integrates well with recognized carriers including FedEx, UPS, Australia Post, Canda post, USPS, etc to automatically calculate shipping taxes.
You can also add your eCommerce site to Facebook to sell out your products and services to your targeted Facebook users. In fact, Ecwid is the leading eCommerce app on Facebook.
Features
Easy to set up
Tons of shipping options
It offers free mobile apps for Android and iOS mobile devices
Limitless storage, automatic backups and regular upgrades
PCI DSS Level 1 certified and lot more.
Active Installs: 5K+
Ratings: 3.7/5
Selz WordPress Ecommerce is an excellent eCommerce plugin and secure shopping cart that has the potential to run thousands of online stores with ease.
Although it was introduced as a premium plugin, now you can use it at free of cost. It is developed and modified by a community of volunteers that have expertise in developing quality eCommerce solutions across the world.
Use this plugin to build your own order processing labels just by clicking a few buttons. Even, you can easily move orders manually or automatically.
Features:
Simple and intuitive
Safe and secure plugin
Easy to customize your plugin
Robust support system
Provides complete flexibility and much more.
Active Installs: 1 million+
Ratings: 5/4.6
WP EasyCart is a convenient solution for creating interactive and visually-appealing online store from scratch. There is plethora of free options to help you add eCommerce Shopping Cart system to your WordPress site within a few minutes.
The plugin allows you to sell anything- from retail products to digital downloadable products, gifts and carts to any other product that you can easily buy or subscribe online.
But the best thing about this plugin is that it works smoothly with all WordPress themes. This means you don't to buy third party tools to integrate shopping cart functionality to your site if you are using WP Easy Cart plugin.
Features:
It comes with tons of readymade widgets
Integrated with popular payment gateways
Google Analytics
Social sharing integration
Inbuilt tools to setup and run coupons and promotions, etc.
WC Vendors is a free WordPress eCommerce plugin you can choose for creating a powerful WooCommerce platform and Marketplace for your customers.
This will allow building your Marketplace like the big brands eBay, Shopify, Amazon, and Flipkart. This Marketplace is the best way to add on a multi-vendor Marketplace, so you can earn a handsome commission on every sale.
Further, WC vendor works for multiple Marketplace solutions like local farmers, markets, cooking classes, comic book stores, used furniture, and much more.
The advanced feature of this plugin it is available with customer support, fast, and easy to use features with no restrictions at all.

WP e-commerce was founded in 2006 and since its establishment; it has been helping entrepreneurs and new E-Commerce sites for improving their goal of selling online.
This will provide you the best features and allow the plugin to make its CSS and HTML customizations.
Further, the features involved in this platform is you can learn quickly with video tutorials, shipping will be easy, secure checkout with SSL security, integrated with multi-purpose multi-site, hundreds of available developers can make the plugin more easy and secure to use.
This is a brilliant customize eCommerce plugin you can add freely to your website.
The music store is also the free WordPress eCommerce plugins you can choose to sell audio files online. This allowed the custom setup for your online store, including an audio player that supports various formats like WAV, WMA, and OGA.
It also allows sharing songs on social networks such as Facebook and Twitter. Further, it includes the module to track sales.
The main feature you can enjoy with this plugin creates a WordPress online store for selling multiple audio files online, allow to associate additional information with the products, give customer support compatible with every web browser and device, and include the basic statistics with animated charts.
It is also a cool free WordPress eCommerce plugin that usually allowed product variation and adds a beautiful look of product colors, images, and labels.
By using this plugin, you can add the various variations in colors and labels to your dropdown list. This gives your users a new experience of the page look.
On the other hand, it works along the customized border, easy background, and color image that usually attract the customers and you will perform like a pro on Google.
Variation Swatches plugin has tooltip control, rounded shape; custom image sides that able the product variations and add the opacity control.
The main feature of this has a cross sign, blur, hue, and various variation swatches you can add on to give a single product an enhanced look.
Woo Swish is also one of the best free WordPress eCommerce plugins that make it possible for you to accept Swish as a payment method in your eCommerce store. This payment method allows you to offer the customers a fast and safe mobile payment experience.
Also, this plugin offers the Swedish Bank services so that you can get International payments easily. On the other hand, the plugin supports three methods such as technical supplier, local certificate, and simulator.
All these are pre-configured and will be automatically approved by the system. You just need to upload a suitable payment method.
RomanCart is also one of the popular free WordPress eCommerce plugins that can be generated automatically with QR codes for validation with the phone at the door.
This will also allow your customers to click on the buttons where tax and shipping are selected and calculated and payment would be taken.
The widgets are enhanced with buy buttons and social media buttons. This plugin extends with great features. All you need to allow the plugin to activate and get registered on your Store.
IZettle is the best eCommerce plugin you can use for your new eCommerce stores. Currently, it is migrating to Selz. To do this, you need to migrate your iZettle commerce account to Selz e-commerce.
Once the account is migrated you can uninstall the app and start using the Selz. With this, you can activate the Selz WordPress plugin and connect it with the account. You can also ask the help of developers.
WPshop 2 is a very simple and Powerful free WordPress eCommerce plugin, which is very fast and efficient to use. This will transform your WordPress into an internet sales side with convenient payment options like Stripe and PayPal.
This is also a French plugin because it is developed in France and provides you complete support and production of additional features and modules with it.
10WebEcommerce simple and powerful free WordPress eCommerce plugin you can choose for your business. If you are receiving difficulty in displaying your products that generally match your website standard, you can go with this feature.
This allows the E-Commerce plugin that solves all of your problems. In this, you will get the main features like email notifications, fascinating themes, payment gateways, manufacturers, and labels that come to a customizable layout and various products you can add.
WooCommerce sold individually for variations is yet another best free WordPress eCommerce plugin you can choose as free WordPress eCommerce plugins to your eCommerce store.
This allows you to apply the sold individually WooCommerce product to the whole variable product. This allows the customer not to buy more than a single unit of the product.
For example, if you are selling music with both physical series and download each album comes with certain variations that allow the customers to buy the CD or audio download.
If you are WooCommerce store owner editing for the easy solution that let your cast tomorrow's to-do easy purchase online then this free WordPress eCommerce plugin is best to give control over your store.
The key benefit of this plugin is you can generate extra income from each of your customers, extra fees to increase revenue, optimize your customer's expenses like shipping fees.
It can be easily manage to create Complex fee rules for your customers. The prime feature you expect the solution is additional fees at checkout, extra fees for checkout based on fixed percentage user based WooCommerce extra fees, set quantity based fees, and many more.
Why it is important to choose free WordPress eCommerce plugins?
WordPress is one of the best platforms for business especially for those who are just starting up building their online eCommerce stores.
But before getting into the eCommerce store, many features especially the thousands of plugins you need to work on to create the best eCommerce website for the users.
It doesn't matter you are a beginner or an experienced website owner. It might be overwhelming for you to try out the perfect eCommerce plugin for your website that not just increase your revenue, but also increase the user experience in your website.
Hence, we have looked down and must have free WordPress eCommerce plugins in your website that create your perfect online store and generate possible outcomes. Let's find out!
Conclusion
All these free WordPress eCommerce plugins mentioned above in this blog post are free and incredible in terms of functionality, feasibility and features. These plugins will allow you to set up a successful online store without any coding skills.
All you need to do is to pick out the most suitable eCommerce plugin from WordPress repository and then download, install and use it for your first/next eCommerce project.
About the Author:
I am Jessica Gibson, marketing head at PromoCodeClub and a passionate blogger. Currently, I am working for an eCommerce website.
Here you can get ola coupons for new users, existing users, Redbus, Uber coupons, Amazon, eBay and many more. Apart from writing blogs, I love to explore the world by visiting different places and sharing my experiences with people.