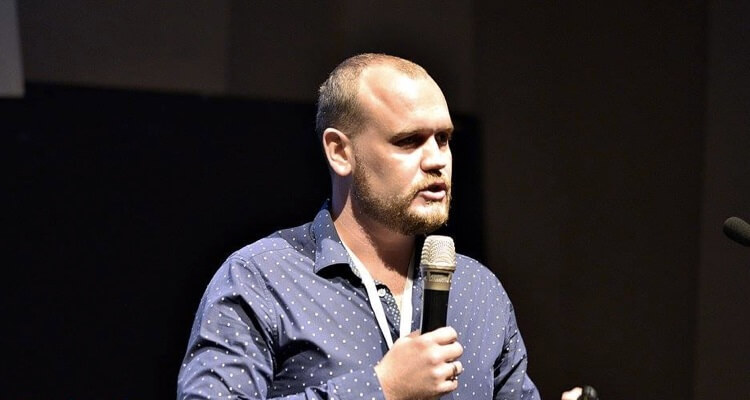 Raitis Sevelis
Today, we are going to list the interview of Raitis Sevelis, From Riga, Latvia. He is a Product Manager at Visual Composer.
He has all over 10+ years of experience in UI/UX and E-Commerce. In this interview, he also mentioned that previously he was also running a local design agency and now he came to know about WordPress.
I am a product manager at Visual Composer – a new ReactJS-based website builder for WordPress.
Since I started my WordPress journey almost 9 years ago, there is not much I remember from my previous life (joking).
Before WordPress, I was running a local design agency where I was sitting on several chairs – management and UI/UX design. Since UI/UX design is still my passion, I hardly imagine my life without it.
The rest of my time was dedicated to studies and lecturing. For several years I was an e-commerce course at Riga Technical University which I enjoyed much. I think that giving back and sharing your knowledge is equally important to acquiring new skills.
Q. How did you get to know about WordPress? Share if there is an interesting story.
Ans: After several years in the agency business, I've decided to move into product management. At that point, I met Michael – the CEO and founder at Visual Composer and WPBakery. We talked for a while and shared our visions on web design and development. It was a match 🙂
I've joined the WPBakery team (it was known as Visual Composer back then) in 2012. I can honestly say that WPBakery and WordPress came into my life on the same day. Of course, both were very different from what we have now.
At the same time, we were just a bunch of guys sitting in the office, doing what we love and not caring about the outside world. I think it was 2017, we started to attend WordCamps and got into WordPress and the community around it.
Q. What's the most interesting project you have done to date in WordPress? What were your responsibilities?
Ans: Visual Composer is by far the most interesting and important project (product) I had a blessing to be a part of. Being there from the idea to launch and beyond is an experience I would not change for anything.
Since I enjoy getting my hands on everything that comes my way, I had an opportunity to raise it from the idea to the user experience, interface, and features. Today, I spend most of my time managing the product roadmap, working on UX/UI, and managing marketing and support team activities.
Q. Have you ever been to any WordPress meetups or WordCamps? Share your thoughts on WordPress Community.
Ans: It was June 2017 when we visited our first WordCamp Europe in Paris. We did not know what to expect – it was a blast! People knew about WPBakery and we couldn't be more excited. We met so many people I can name my friends today.
WordPress folks like Vova (Freemius) and Marine (WPML back then) were among the first ones who helped us to jump on the bandwagon. Since then, I have been organizing and speaking at various WordCamps and always enjoyed it.
Q. How does your workstation look like? Can you send us a picture?
Ans: The pandemic has left a mark on the way we work today. Back then, I was spending days at the office here in Riga, Latvia with my teammates beside me.
Today, I work at home with its' benefits (fridge is just a few steps away) and drawbacks (missing my teammates). But humans have a tremendous ability to adapt to changes.
My home office consists of two things only – iMac and Macbook. When asked about Macbook, I love spending part of my day in the armchair with my Macbook on my lap.
Q. What interesting feature do you think you would like to see in WordPress and is currently missing?
Ans: With Gutenberg and page builders being here for years we tend to think that WordPress is pretty easy for everyone. The truth is that non-technical people still struggle with WordPress.
While creating a page or post has become a piece of cake, there is a learning curve when it comes to overall WordPress structure and management (admin panel). These things are hard to understand for people who earn their bread by running bakeries or flower shops.
When thinking about the future, I see WordPress as a platform for both – advanced users who wish to control all the tiny details and regular users who just want to get their business online.
Q. Out of the current plugins and themes which one do you like the most and why?
Ans: Visual Composer Website Builder is by far my favorite plugin (no surprises there). With our previous experience from WPBakery, we had a chance to take the very best practices and mix them with the latest technologies.
Not many know, but we were the first ones to introduce ReactJS for WordPress-related projects and the first ones to come up with the cloud library to store elements and templates to get rid of annoying updates.
Q. Any awesome technology you want to share other than WordPress?
Ans: The world of technologies is changing so rapidly that at the point of publishing there can be something completely new out there.
Still, I think that static and headless WordPress is something that we see rising now. Things like Gatsby and NextJS are surely a thing to check if you are passionate about web development, WordPress, and want to get along with the latest trends.
Q. Do you like/love what you currently do in WordPress?
Ans: My current role consists of many different activities so I'm never bored. There is always something new that catches my attention and I couldn't be happier about it.
Of course, just like with anything else in our lives, there are ups and downs (like fighting the confusion between Visual Composer and WPBakery – yes, these are two different products and Visual Composer is the new one with ReactJS-based elements and no shortcodes 🙂 ).
But the opportunity to talk to WordPress people, being a part of the community, and giving out features they ask for is what I love most.
Q. Where do you find yourself after 5 years
Ans: Uhhh, that's a tough one. I have always loved giving back – lecturing at the university, speaking at WordCamps, jumping into community discussions. I hope that after 5 years, I will have even more opportunities to help those in need (with suggestions and features).
Q. Share something about your life other than work
Ans: Just like my career, my personal life is pretty diverse. I enjoy cooking (with my family involved). Also, traveling and hiking are on my list. I try to mix those things by visiting local markets when traveling and bringing cookbooks back from my trips.
In addition, I am a huge fan of boxing that came from my fathers' love for the martial arts (I once had to visit WordCamp with a nasty bruise under my left eye).
Q. To whom you give credit for your success?
Ans: To everyone around me! I am blessed to be surrounded by successful and smart people I can learn from – my family, friends, teammates, people I meet in the WordPress community. My father once told me: "Once you meet successful people, never envy. Instead, ask yourself what you can do to become that successful."
Q. Can you give us some reference for whom we should conduct an interview next and why?
Ans: Ivica Delic and Davinder Singh Kainth are one of the most active guys from the WordPress community I've met recently. They are both strong with their opinions and surely have a word or two to say.
Q. How do you reward yourself?
Ans: I don't reward myself – I enjoy my life every day. What I do daily gives me the satisfaction I need to move forward. Isn't that called "living a spoiled life"? (laugh)
Q. Any suggestion for WordPress beginners?
Ans: Learn something new every day. Once you get good at it – pick the next thing and don't forget to share your knowledge with others. This is how the community works and this is how you become a part of something bigger and more important.
The second thing, always question yourself and change things. Experiment every day, try new things, never stop improving.