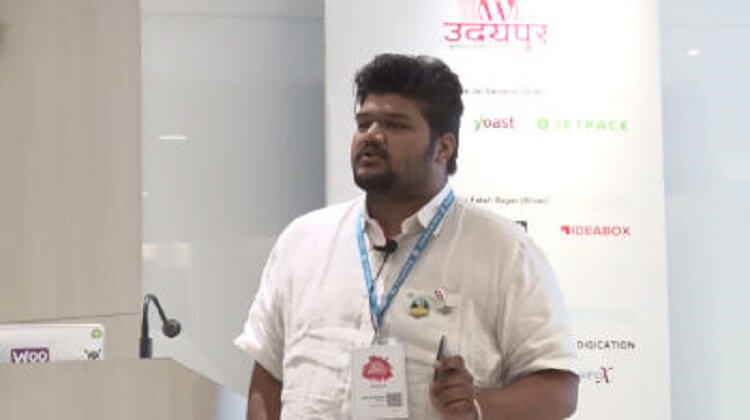 Prathamesh Palve
Today we are going to list the interview of Prathamesh Palve from Thane, Maharashtra, India. He is a Technical Support Team Lead at WPMU DEV. In the interview, Prathamesh mentioned that he has been working on the WordPress platform for the past 10 years.
Introduction
My name is Prathamesh Palve. I work as a Tech Support Team Lead with WPMU DEV. I have been working on WordPress from 2009 since I started making websites. I have worked with a few Indian companies in the past, and also ran a small web development firm in Mumbai.
I love the open-source culture and also contribute to it by doing translations in Marathi and Hindi for many themes and plugins. I have also been an avid WordPress.tv contributor.
I started working on WordPress at a really early age while I was schooling so life before WordPress is just my school life filled with loads of fun playing & trying to learn stuff relating how a computer works.
Q. How did you get to know about WordPress? Share if there is an interesting story.
Ans: I started working on HTML CSS around 13-14 years ago when I was in the school. I had a lot of interest computers as a subject and spent a lot of time learning computer hardware and networking initially.
While I was making responsive sites, it was a cumbersome process and took a lot of time for what I was upto at that point of time an I started searching for alternatives which is where I happened to find WordPress as a CMS and decided to try it out. The journey began there.
The only thing I worked initially on is Simple WordPress site with the default theme and Contact Form 7 hosted on a linux based shared hosting server with a Cpanel access to it.
Q. What's the most interesting project you have done to date in WordPress? What were your responsibilities?
Ans: While working as a free lancer and running a small development firm, I worked on a number of portfolio and E Commerce projects based on Woo Commerce. Every project had some thing to learn from so every day and project was an interesting one.
Since I was working majorly as a freelancer, it was just me doing everything. I'd say working on portfolio sites was a fun thing as that showcased everything for some one and having a great look for them was a primary motive and I enjoyed doing it a lot.
Q. Have you ever been to any WordPress meetups or WordCamps? Share your thoughts on WordPress Community.
Ans: I have been to almost all the camps held in India. The experience has been great I'd say. New people to meet every time, getting to learn something new & a chance to meet some more experienced people and understanding things from them has been a great thing.
The community is very helpful itself. You would be encouraged to come up and learn things talk about it and share your experiences too.
Q. How does your workstation look like? Can you send us a picture?
Ans: I have a simple ergonomic chair and a mechanical adjustable desk which has 2 motors to adjust its height. For Displays, I have a 24 inch Samsung Curved LED & a Dell Adjustable Monitor.
I work on Macbook Pro 2019 15 inch 16GB & a MacAir 2020 M1. Finally, I use a magic key board and mouse and it has been a great experience with it. For meetings, calls & music, I use a SONY WH-1000XM3.
Q. What interesting feature do you think you would like to see in WordPress and is currently missing?
Ans: AI for post or product recommendations. There are plugins for the same but still having a Centralised AI could be a great thing.
Centralised AI type could across products pages, posts or any content present in WordPress. Going further, products would be personalised based on AI and previous orders and all such related stuff.
Q. Out of the current plugins and themes which one do you like the most and why?
Ans: For Themes it would be Astra & Hestia.
Reason: They are easy to use & the documentation and support for them is great. In addition to that, Astra is compatible with various page builder which another great thing.
For plugins it would be Elementor, Oxygen Builder, Forminator & Hustle
Reason: While they are easy to use, they are also stable, coded well & they have been working on to reduce the DOM elements around their code and also bringing in exciting features around them
Q. Any awesome technology you want to share other than WordPress?
Ans: SAP Ecommerce Solutions.
Reason: The way they have their system made where the system understands members purchases and accordingly with respect to their gender and purchase types and then shows them relevant products or setting them into specific segments is something very interesting and looks promising for enterprise or SMEs
Q. Do you like/love what you currently do in WordPress?
Ans: Absolutely. It makes my day 🙂
Q. Where do you find yourself after 5 years
Ans: My aim is to learn theme and plugin development in coming 5 years. I'm not planning to be a developer as I love what I do currently and that gives me happiness but for my own knowledge, I would love to learn theme and plugin development and strengthen my skill on working and installation of cloud servers/ systems around the web.
Q. Share something about your life other than work
Ans: I love to travel. The fun is travelling to smaller or rural places away from the city noise and enjoying the cool breeze in some corner and munching on some local dishes. Spending time with family and friends is equally important too. I must say I learned this the hard way.
I make a point to make smaller trips around the city or state almost every month. This ensures I spend enough time with my family and friends and travel at the same time.
Q. To whom you give credit for your success?
Ans: With me being into WordPress for around 11 plus years, There have been a number of people who have helped me grow in many prospects, May it be knowledge, working styles or presenting myself in front of people. My dear friends Suyogya Shukla, Jayman Pandya & Ajit Bohra.
Almost everyone from my workplace as you see you get to learn something new from some one every single day. Especially Tim & Bojan & all the fellow leads. I started as a First Level Support person around 2.5 years ago and all of them played a real role in my transition from First level Support to becoming a Buddy lead.
Q. Can you give us some reference for whom we should conduct an interview next and why?
Ans: Bhakti Rajdev- FLS Super Hero @ WPMU DEV
Reason: She is an inspiration and can be one for a lot of working women who are going to be working mothers or planning to have children. The way she manages her work and also makes sure to look after her daughter and making sure is at her best every time can really be a great reference story for many.
Q. How do you reward yourself?
Ans: I pretty much did not have an algorithm to reward myself but if something worth having a reward happens, I love to spend time with my loved ones
Q. Any suggestion for WordPress beginners?
Ans: Stick to WP Beginner blogs, keep learning, reading and trying new things. If you are not able to find a solution for something, always approach the WP ORG forums. There is no harm in asking for help.
The WP ORG forums are super fast as there are 100s of people online to help for free and give an honest and unbiased advice. You may not find a complete solution but may land up with something which can lead you to what you are looking for.