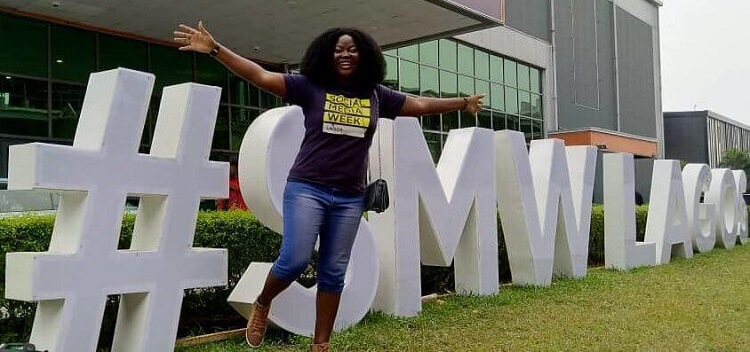 Mary Job
Today we are going to list the interview of Mary Job from Nigeria. She is a caretaker of HowDoYou. She is responsible for providing solutions and answeres to the questions in technical area for Africans.
She has taken part in various wordcamps and shared her valuable thoughts. She loves pets, photography and backpacking. She have shared some tools and software that she use for her creations.
About Me
I am a Curator at HowDoYou.Tech where we provide answers to problems & challenges in tech for Africans. I moderate our digital community forum, a safe and welcoming space where every African can ask a tech question regardless of their skill-set or background.
I am a WordPress Enthusiast and have spoken at different WordCamps. I believe everyone should run a Personal Blog to tell their stories and I run mine at maryjob.WordPress.com. I teach Digital Skills at Uwani Hub, a CSR project of ours taking Tech Hubs to towns and villages. I love cats, photography, rabbits & backpacking.
Q. How did you come into your current field? Share a bit of the background?
A. I got in front of a desktop computer at a local cybercafe in 2002 right about the time I was finishing high school and I have been hooked since then.
I bounced around on the internet a lot, filling surveys, ghost writing, signing up on virtual assistant sites only to realise I was scammed. I vividly remember preferring to use my pocket money to buy internet time than food.
I would be famished but rather keep browsing. What was I looking for you might ask. I will tell you because those memories won't go away. I was simply looking for a legitimate way to make money on the internet.
I got into the University in 2002 first for a diploma programme, then a Philosophy degree in 2004, graduated 2008, did the mandatory National Youth Service programme for a year between 2009 – 2010.
By then, I had conveniently been able to work online as a very small freelance writer. I discovered WordPress first in 2011, of course I panicked because I assumed it was complicated. I just wanted to have a personal blog so I went with blogger which I still have not deleted for sentimental reasons.
I rediscovered WordPress in 2015, this time, watching tutorial videos made by Morten Rand-Hendriksen before diving in and the rest they say is history. I am naturally curious so of course I wanted to know more about WordPress.
Discovering the WordPress Community on the other hand was not an accident because I deliberately sought it out. I always say, WordPress saved me from roaming the internet and gave me a digital home to fit into, a digital home that has now become family to me.
Q. What's the most interesting project you have done to date in WordPress?
A. Haa, most interesting. This would be two things, can't be one. Building my company platform on WordPress after what seems to be a thousand iterations, I still have not nailed it yet.
And the other would be, getting to work support on trial with the team at Paid Memberships Pro. If you ask me, I would say don't mess with the Universe because I never saw this coming.
Q. Have you ever been to any WordPress meetups or WordCamps? If yes did you learn anything useful?
A. Oh yes, my first WordPress meetup was organised by me in Lagos, three people showed up. My first WordCamp was Cape Town 2017.
I was to attend the eGovernance summer school in Estonia but was denied visa by the Belgium Embassy, the school refunded my money, I was unhappy. Then I told myself, why not go to WordCamp Cape Town, I applied for visa, got approved (I so was not expecting that), and that's how I found myself at my first WordCamp.
I came back home and we have had two WordCamps in Lagos now, 2018 and 2019. Back to the question, did I learn anything useful? Of course yes, I have learnt something from everyone I interacted with in the WordPress Community.
The sessions are really always diverse and I am so happy I will get to enjoy the sessions at WordCamp Lagos 2020. As lead organiser, I did not get to seat in any one session till the end.
Q. What does your workstation look like?
A. This is an interesting question because my workstation is anywhere there is a table and a chair or a sofa, or tree branch, or as my fellow colleague puts it, 'where the WiFi connects automatically'.
I will share a picture or two though, but one thing I have noticed is my workstation keeps evolving! Picture pens, notepads or sticky notes, printed calendar and I am good to go.
Q. What kind of tools/software do you currently use for your creations?
A. Slack, Github, Terminal, Visual Studio, Namecheap, Chrome, Brave, Safari, Google My Business, Google Maps, Gmail, WordPress of course!
Q. What interesting feature do you think you would like to see in WordPress and is currently missing?
A. This is an interesting question. There will come a time for a good answer to this, that time is not now, haha!
Q. Out of the current plugins and themes which one do you like the most and why?
A. Yoast SEO – so much work and thought is constantly being put into their product.
Q. Which WordPress hosting do you use and would you recommend for your clients and others?
A. Namecheap.com all the way!
Q. Do you like/love what you currently do in WordPress?
A. A thousand percent YES.
Q. What would you like to do in the future in the current field or somewhere else?
A. Build products that provide value in the WordPress ecosystem! Guide more humans on my continent into using WordPress as a tool for self empowerment.
Q. Can you give us some reference for whom we should conduct an interview next and why?
A. Tunbosun Ayinla – he is my Mentor in the Nigerian WP Community. Adedayo Adeniyi – She has been super supportive in growing the Nigerian WP community.