Kyle Maurer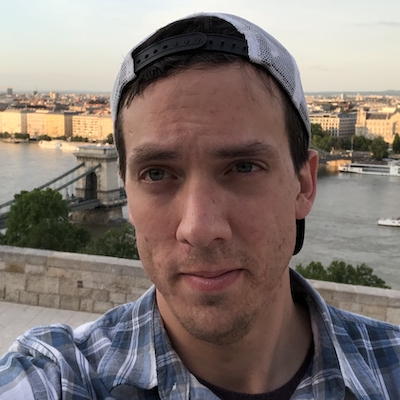 Today we are going to list the interview of Kyle Maurer from Jackson, Michigan, United States. He is an Operations Manager at Awesome Motive, Inc.
In the interview, Kyle share a small story about how he was drawn to local WP meetups and WordCamps. Also, he had mentioned that till now he had attended more than 40+ WordCamps.
Introduction:
I grew up homeschooled on a small farm in Michigan with six younger siblings. My first real job was milking cows. Somehow, I eventually found my way into web design and, like so many others, developed my skill set by spending a few years throwing together hundreds of websites, each one a tiny bit less terrible than the last.
Being a social person, I was drawn to local WP meetups and WordCamps and before long found myself completely immersed in this community. After running a small marketing agency for a few years, I ended up joining a small plugin company where I developed into an operations professional.
Q. How did you get to know about WordPress? Share if there is an interesting story.
Ans: I was first introduced to WordPress in 2011 when the agency I worked for needed a corporate blog and also a quick way to spin up some really spammy marketing websites.
At the time, there were a lot of ways to make websites but I was more or less doing it the old fashioned way. An acquaintance showed me what WordPress could do and it wasn't long before I broke up with Dreamweaver and moved on to WP permanently.
Shortly after I quit working for that agency and started my own. Building WordPress sites for our clients became our most popular service.
Q. What's the most interesting project you have done to date in WordPress? What were your responsibilities?
Ans: I've made a lot of different things in WordPress over the years so choosing the most interesting isn't easy. I've made plugins, themes, open source contributions, conference talks, events, hundreds of sites, podcasts, webinars, and so on.
I've really had a wonderful time co-hosting the GetOptionsPodcast, with my friend Adam Silver for a few years.
I'm also still proud of some of the local WordCamps I helped organize, in particular WordCamp Ann Arbor 2016 which really stands out as one of the better camps I've experienced. Everything came together in a perfect storm of awesomeness.
Q. Have you ever been to any WordPress meetups or WordCamps? Share your thoughts on WordPress Community.
Ans: A few. I helped co-organize the Jackson, Michigan WordPress meetup for about eight straight years and attended many others in other communities.
I've attended probably 40+ WordCamps and organized or co-organized…at least eight that I can remember.
Q. How does your workstation look like? Can you send us a picture?
Ans: I split my time between my home office and a co-working space downtown. Here's a picture of my home setup.
Q. What interesting feature do you think you would like to see in WordPress and is currently missing?
Ans: I've always been frustrated by the lack of a built in notifications system within WordPress. Most modern applications I login to have a system of some kind for alerting me about changes, updates, issues, etc.
But WordPress has nothing like this. WordPress developers are forced to wedge their messages in awkward places that really wreck the admin experience.
Q. Out of the current plugins and themes which one do you like the most and why?
Ans: I've always marveled at the wealth of information Query Monitor can provide. Using it not only helped me troubleshoot issues when I was developing or providing support, but it also helped me better understand how WordPress works.
It made me a better developer. I highly recommend people use it on all staging and development sites.
Q. Any awesome technology you want to share other than WordPress?
Ans: I really love NomadList
Q. Do you like/love what you currently do in WordPress?
Ans: I get to spend most of my time looking internally and trying to improve the operations of the software company which employs me and that's a thrill.
I love everything that goes into building and growing great companies.
Q. Where do you find yourself after 5 years
Ans: Over the next five years I'd like to learn and master as much as I possibly can with regards to product management and company operations so that I can be in a position to lead large operations teams or perhaps entire companies.
Q. Share something about your life other than work
Ans: I've done a lot of podcasting about WordPress over the years but my recent non-WP show has been incredibly rewarding. I cohost a podcast all about American football called The Point After, with a few local friends.
We get to record face-to-face in our makeshift home studio and argue about the latest happenings across the NFL. I'm loving it.
Q. To whom you give credit for your success?
Ans: Her impact on me feels more pronounced lately because of how much I miss her but my late grandmother was the one person who instilled in me the importance of talking less and listening more.
Because of her I've approached life with an open mind and been more willing to consider alternative views and perspectives.
My Family –

Q. Can you give us some reference for whom we should conduct an interview next and why?
Ans: There are so many interesting people in this community. I'll suggest one you likely won't find on your own: Emerson Jeffries is a very talented young man who's inspired me in so many ways.
I interviewed him on an old WP show I used to host back when he was just a 14 year old entrepreneur.
Q. How do you reward yourself?
Ans: It's ok to treat yo self once in a while, right? I do this by indulging in a tasty craft beer, relaxing in our hot tub, or playing guitar.
Q. Any suggestion for WordPress beginners?
Ans: You'll never get answers to the questions you don't ask. Swallow your pride and openly share your struggles so that the many generous givers in this community can offer their help.
I wasted so much time struggling for years because I was unwilling to raise my hand and just ask what I assumed were stupid questions.