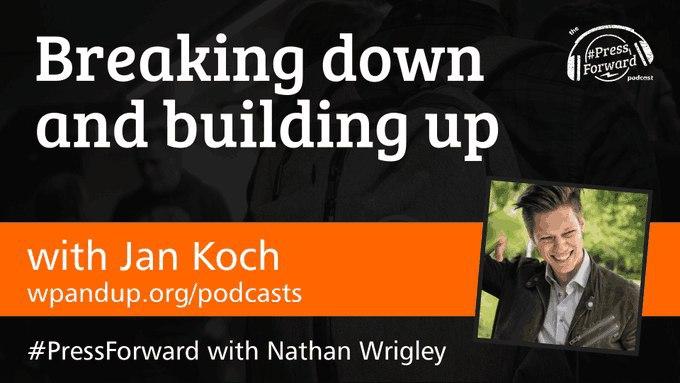 Jan Koch
Today we are going to list the interview of Jan Koch from Emden Area, Germany. He is a Lead Web Developer at punktbar & WordPress agency owner at WP Mastery. He creates a custom WordPress plugin to enhance the functionality of the WordPress website.
Introduction
I'm a WordPress developer from Germany, serve as CTO for WP FeedBack, run virtual conferences, and run an agency.
Q. How did you come into your current field? Share a bit of the background?
A. I first got in touch with WP during my integrated degree in Business Informatics in 2012. Since then, I learned the In's and Out's of WP core and used it to build countless projects. Hard to believe that it's over 8 years now.
Soon after finishing my exam, I started my own web design business using WordPress to build websites. First, I built sites for friends and local business owners. Over time, that expanded to working with exciting entrepreneurs all across the globe.
Q. Whatís the most interesting project you have done to date in WordPress?
A. I have two projects that stand out to me. First, it was building the infrastructure and hosting my own virtual summit – the WP Agency Summit – in 2019. That was a virtual conference attracting over 2000 registrations and being sponsored by companies like Automattic or Cloudways.
Second, I have to mention WP FeedBack here. It's an amazing plugin and platform helping WordPress professionals get feedback from their customers and I have the privilege to be working with their team and serve as their CTO.
It is exciting to be working on our new WP FeedBack network and to help expand the functionality of the free and Pro plugin.
Q. Have you ever been to any WordPress meetups or WordCamps? If yes did you learn anything useful?
A. Yes, I have been at WordCamp Europe in 2019 and met a TON of inspiring people there. Amongst them was Vito Peleg, who ended up hiring me for WP FeedBack, Akshat Choudhary from Blogvault, Oliver Sild from WebARX, and Aaqib Gadit, the CEO of Cloudways.
The talks themselves where pretty good but I found the networking experience to be so much more valuable. In fact, I would have never gotten my position at WP FeedBack nor would have run the WP Agency Summit if I didn't attend WordCamp Europe.
So highly recommend going to WordCamps and will make it a habit for myself as well.
Q. What does your workstation look like?

A. I have rebuild my office space in a new place. It's still work in progress as you can tell from the picture (please ignore cable management lol) but it's coming along nicely and makes me more productive than before 🙂
Highlights are the sit-stand desk from Jarvis with two 28" 4K monitors, the Klipsch sound system, and the self-made acoustic panels on the walls for better audio when recording or during calls.
Q. What kind of tools/software do you currently use for your creations?
A. My staples are a custom Docker image for local WordPress development, VS Code, Jenkins for automated deployments, and Github for code versioning.
Q. What interesting feature do you think you would like to see in WordPress and is currently missing?
A. It will be interesting to see how Gutenberg develops over time and whether headless WordPress will become more used broadly.
Q. Out of the current plugins and themes which one do you like the most and why?
A. As for themes, I rely on Astra Pro because of it's flexibility and performance. Page Builder Framework is a nice tool as well!
For plugins, I have to say that Page Builder Cloud has been a game changer for me. It allows me to build layouts locally and then transfer them to the staging or live website easily.
Q. Which WordPress hosting do you use and would you recommend for your clients and others?
A. I use and highly recommend Cloudways. I've got two servers with 10-12 websites with Cloudways and use them since 2015.
I love how stable, performant, yet affordable their platform is. They've upped the support quality quite a bit as well.
With their Cloudways Mavericks program, which I am a part of, they now also heavily invest in giving back to the community and helping in educating their customers about best practices, web dev trends, and more.
Q. Do you like/love what you currently do in WordPress?
A. Absolutely.
Q. What would you like to do in the future in the current field or somewhere else?
A. For the next years, I am focusing on WP FeedBack and helping the company grow as good as I can. That means, providing the best customer experience possible and delivering outstanding value to our users 🙂
Q. Can you give us some reference for whom we should conduct an interview next and why?
A. I would recommend you reach out to Vito Peleg if you haven't already.