Carl Alberto
Today we are going to conduct the interview of Carl Alberto from Philippines. He is co-organizing the Local WordPress User Group Philippines.
He is currently working in Pantheon. He shared the small story that how he came into the current field i.e. WordPress. He met lots of people in wordcamp and meetups that are passionate with WP.
Introduction
Helped revive the series of WordCamps in the PH and now co-organizing the local WordPress User Group Philippines in its meetups. Occasionally speaks about Web Development and anything about WordPress on various speaking engagements.
Currently working in Pantheon where he assists in site launches, performance optimizations, integration, security and troubleshooting complex WordPress builds for customers.
Being a tech fanatic, based the name of his three daughters from Operating Systems. – Unix, RosaLinux and Kali; Ironically, his wife's name is Mac. When not developing websites and contributing to WordPress, he can be found road-trippin with his family and doing Aerial Photography.
Q. How did you come into your current field? Share a bit of the background?
A. I tried a couple of CMS when I started my web development career but fell in love with WordPress, the awesome community that surrounds it and never looked back.
When I started with web development, I started with Joomla and used only WP for simple blogging site projects and install it side by side with another CMS as a subfolder for the blog part. I was late to discover that there are already huge sites that are running solely on WP so why do we still have to run it side-by-side with another CMS?
It's scalable, easy to manage, extendable via plugins and communicates with other systems using its REST API. After mastering WP from work, we got ourselves busy by getting migration projects from other CMS to WordPress. When I got immersed with WP projects, then never looked back and never again tried another CMS.

My employer Toby Cryns from The Mighty Mo introduced me to the WordPress ecosystem as we're encouraged to allot 5% of our work time to contribute back to the WP Community.
He is very active in their local community and meetups. WordPress became our primary choice for all projects, if the client does not trust WP as their CMS, we don't do it.
At this time, I am now a believer that WordPress can scale on large projects, we're able to utilize multi-sites, we were able to work in teams, use version control properly, we even used a custom WP site as our internal project management system. We created custom themes and plugins for each client's specific needs.
Now, I am working with another exciting company Pantheon Systems, Inc as a Sr, Customer Success Engineer where I help out troubleshoot WP and Drupal sites regarding scaling, downtimes, performance optimizations, complex CI/CD build and site launches.
Q. What's the most interesting project you have done to date in WordPress?
A. Nzrelo.com.au, because it has a lot of integration with external resources and optimization to it.
Q. Have you ever been to any WordPress meetups or WordCamps? If yes did you learn anything useful?
A. Yes, met a lot of contacts and like-minded people that are passionate with WP. I met a lot of current colleagues through these kinds of events. It also inspires future contributors
Q. What does your workstation look like?

A. Sure! I have a MacBook Pro (15-inch, 2017) 16gb ram 512gb ssd, Samsung 32 inch curved monitor, Dell 24 inch vertical monitor, Fantech Pantheon MK881 blue cherry keys mechanical keyboard, Fantech MPR350 mousepad, Apple magic trackpad 2, JBL E45BT headset, Rakk Casap gaming chair.
I have a trusted Macbook Air 2015 13inches 256mb and an AMD a8-4ghz, HyperZ 8gb ram, 256mb SSD, Antec VP500 power supply housed in an Antec A600 casing running with ElementaryOS that serves as a backup
Q. What kind of tools/software do you currently use for your creations?
A. Vscode editor, + WPPHPCS for code linting, Composer dependency management, Roots Bedrock boilerplate, MySQL workbench, Virtualbox for sandboxing in different OSes, GitHub for the CI runners, Pantheon for WebOps, GIMP for editing, LocalDev for local development
Q. What interesting feature do you think you would like to see in WordPress and is currently missing?
A. Full implementation of the Tide project https://www.wptide.org/ increasing the quality of the plugins released in the wo.org repo.
Q. Out of the current plugins and themes which one do you like the most and why?
A. Not that much but I do like the Bedrock boilerplate for custom theming, and for plugin customizations, Cmb2 and WordPress plugin template by hlashbrooke.
These age good standard plugins that I cannot live without any of my site: Itheme security, ninja forms, ACF, All-in-one SEO and my own plugin for customizing the site admin further https://wordpress.org/plugins/simple-custom-admin/ (Very outdated sorry, I might update it soon)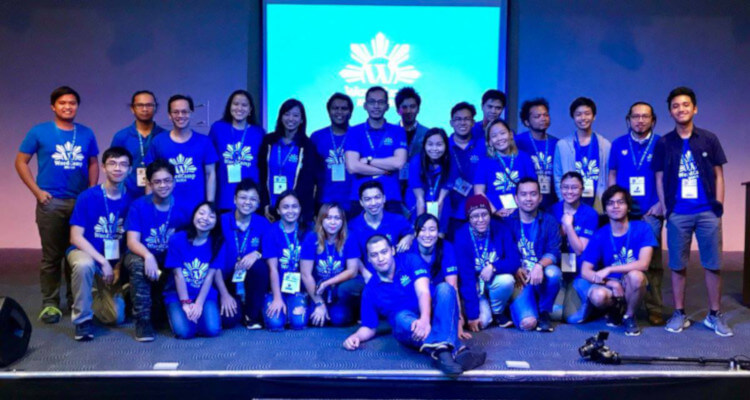 Q. Which WordPress hosting do you use and would you recommend for your clients and others?
A. Pantheon because of the developer-centric tools like localdev, wp cli, custom upstreams and Terminus.
Q. Do you like/love what you currently do in WordPress?
A. Yes, because of the tight-knit WP community across the globe and the active developer community.
Q. What would you like to do in the future in the current field or somewhere else?
A. I would like to see myself as a WP Core or CLI contributor in the future or maybe contributing more with tools related to CI like WPPHPCS,, VIP go tools, WP composer, etc.
Q. Can you give us some reference for whom we should conduct an interview next and why?
A. https://web.facebook.com/jcpalmes JC Palmes, one of the few women that are passionate in WP community from the Philippines