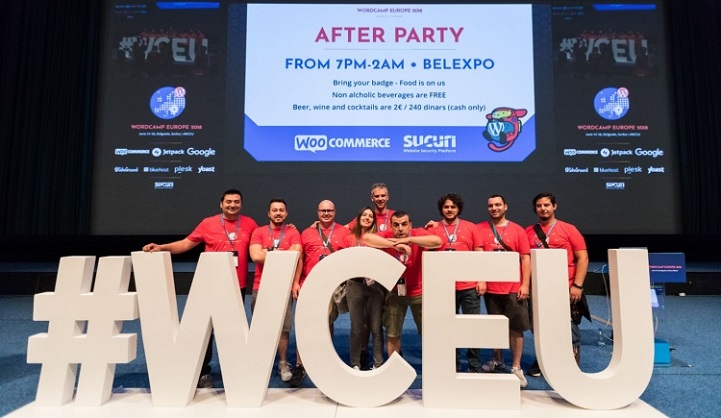 Aleksandar Predic
Today we are going to conduct the interview of Aleksandar Predic from Serbia. He is a PHP, Web, and WordPress Developer at Webpigment. He is also co-founder of Nis WordPress Community, co-lead organizer of WordPress Nis, and Member of WordPress Serbia Community. He also mentioned that he loves working with WordPress.
I work as a Senior WordPress developer at WebPigment company. I love WordPress 🙂 This is my daily task for almost 6 years and I still find it challenging and interesting.
I'm a co-founder of Nis WordPress community #WPNis, co-lead organizer of WordCamp Nis #WCNis, and member of the #WPSerbia community.
Q. How did you come into your current field? Share a bit of the background?
Ans: Well, it all started when a Themeforest.net elite author contacted me to work for him on crating premium WordPress themes and plugins. That is how it started. Write away I started loving the WordPress and it's ease of use / coding.
But most of all, I fell in love with it's community. I can say it is the most welcoming community of them all 🙂
Today, I work on complex client solutions and WP integrations.
Q. What's the most interesting project you have done to date in WordPress?
Ans: The most interesting project I had up to now is a private client project.
I created a system where you just upload a couple of photos to the WordPress / WooCommerce website and then you can immediately start selling them via the website. The photos are converted to digital products within the WooCommerce store and are ready to be purchased.
In that process we did the following: Resize the image for the preview in various sizes, optimize the image for the website, add the watermark, read the image metadata where all the data was stored (name, size, categories, tags, models names….), create the digital products in the WooCommerce and store the original file for the download after the purchase.
In short terms, the client, a professional photographer, had a very big collection of stock photos ready for the big sites where he is selling them and he wanted to use the same photos for the personal stock photos website, but to have a single click setup for uploading multiple photos at once.
Q. Have you ever been to any WordPress meetups or WordCamps? If yes did you learn anything useful?
Ans: Yes, sure. I attended a lot of meetups / WordCamps as I'm the meetup and WordCamp organizer in my town.


You can learn a lot of new facts there, but more important, you can make new contacts, meet new friends from the same field of practice.
As I mentioned the WP community is awesome. You don't have to be a developer to be in this community, there are a lot of other jobs you can do with WP.
The best way to contribute back is through events like this. I was a speaker on meetups and a few WordCamps and it was an amazing experience. I would recommend it to anyone as a way to support the WP community.
Q. What does your workstation look like?
Ans: I use VVV as my main local development (https://varyingvagrantvagrants.org), so I have a ThinkPad laptop running Linux. Docking station, two extra monitors, headphone dac/amp, the stand-up desk… I would say, standard setup for a PHP developer 🙂

Q. What kind of tools/software do you currently use for your creations?
Ans: PHPStorm, VVV, Sublime Text, Local by flywheel, Browsers…
Q. What interesting feature do you think you would like to see in WordPress and is currently missing?
Ans: I would love to see standardized API for custom DB tables usage with already set caching layers 🙂 This would helped a lot to speed up the WP.
Q. Out of the current plugins and themes which one do you like the most and why?
Ans: Action Scheduler By Automattic: https://wordpress.org/plugins/action-scheduler/, CMB2 By CMB2 team: https://wordpress.org/plugins/cmb2, Kirki Customizer Framework By David Vongries: https://wordpress.org/plugins/kirki. Those are the top 3 for me.
Q. Which WordPress hosting do you use and would you recommend for your clients and others?
Ans: I have a VPS at the local hosting company called "My city hosting", https://www.mycity-hosting.com. I use it for years and it has never failed me, not even once. So I can totally recommend it to anyone , even to the most demanding users.
Q. Do you like/love what you currently do in WordPress?
Ans: Absolutely. I love the freedom I currently have to choose the projects I will work on. That allows me to enjoy my work, love the work and keep playing and learning. This satisfaction leads to the best results and code quality, which suits me and the clients 🙂
Once we stop playing, we should change something, as coding for me is a passion, not just a job.
Q. What would you like to do in the future in the current field or somewhere else?
Ans: I would like to be more involved in the PWA projects, Progressive Web Apps, but I still have a lot to learn on this field. This is definitely a my field of interest for the future.
Q. Can you give us some reference for whom we should conduct an interview next and why?
Ans: Maja Loncar, https://twitter.com/Maja20072230. She has contributed a lot to WP meetups and currently running the weekly meetup where she is the host: https://proevents.godaddy.com/