Afsana
Today we are going to conduct the interview of Afsana Multani. She is a WordPress learner and DotStore Customer Support Executive at Multidots. She was a lead Organiser at various WordCamps in the year 2018 and 2019. She loves to travel, read, ride, and always ready to face new challenges.
Introduction
I am an Artist by Hobby and a WordPress enthusiast by profession. I am a Customer Support Executive at thedotstore, which is a venture of Multidots inc. Also, I recently started an initiative called "iamwplearner." I started this as a knowledge-sharing activity with a dream of helping the local as well as WordPress community through different channels and languages.
I enjoy contributing to WPCommunity in different ways. I am a Lead Organiser at WCAhmedabad 2018, Speaker at WCKolkata 2019, Volunteer at many WordCamps including #WCEU2018/2019. Organizer and Speaker at Local Meetup group in my city.
My hobby is traveling and explore, reading stories, riding a motorcycle, ready for new challenges and a Life-Long Learner.
Q. How did you come into your current field? Share a bit of the background?
A. It was my first WordCamp Ahmedabad 2017, I have volunteered. Got an opportunity to meet WordPress lovers, Automattician – Happiness Engineer, Nomad. I was like- what are you saying! For me, it was a dream. At the same time, I decided to be a Happiness Engineer one day. WordPress is not only a platform for a techie guy; it also helps a person like me to select their career path. https://heropress.com/essays/its-never-too-late-to-start-the-right-career-path/
In November 2017, WordPress was at version 4.9.1, and I was getting in. I spend days tweaking and learning about customer support, forums, and how to get involved. I wanted to be a part of the WordPress team. So that's how I started learning Customer Support and the journey begins.
Q. Whatís the most interesting project you have done to date in WordPress?
A. The most interesting thing about Customer Support is to help customers, and I enjoy chatting and providing online responses.
Q. Have you ever been to any WordPress meetups or WordCamps? If yes did you learn anything useful?
A. Yes, I have attended many WordCamps, also a Meetup and WordCamp Organiser, volunteer, and speaker. It improves teamwork, networking, and many other soft skills. It removes stage fear being a speaker also learned excellent mentoring or managerial skills being an organizer. 🙂

Q. What does your workstation look like?
A. Sure, I would love to share pictures of my workspace. But it changes periodically to get fresh air—:) Positive side of remote working.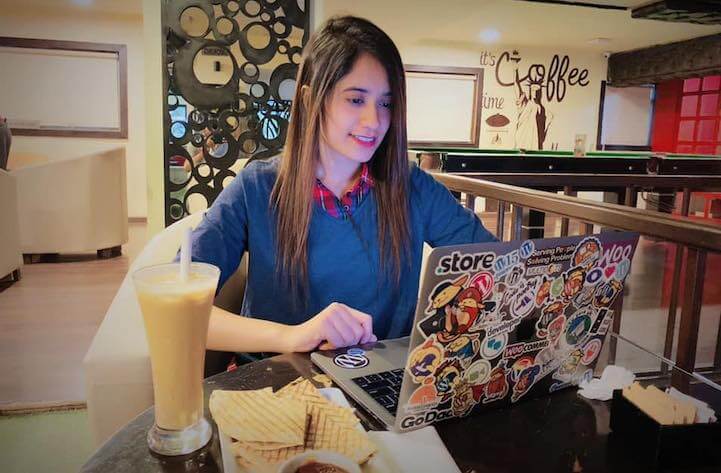 Q. What kind of tools/software do you currently use for your creations?
A. I have used ZenDesk, Crisp Online Chat and a HelpScout for Email communication with the customers.
Q. What interesting feature do you think you would like to see in WordPress and is currently missing?
A. I found WordPress as a pretty comfortable place to use and work.
Q. Out of the current plugins and themes which one do you like the most and why?
A. I liked Advanced Gutenberg Blocks, its interesting.
Q. Which WordPress hosting do you use and would you recommend for your clients and others?
A. I have used shared hosting and managed hosting as well.
Q. Do you like/love what you currently do in WordPress?
A. Amazing! I do enjoy working with WordPress as a Customer Support Executive ! 🙂
Q. What would you like to do in the future in the current field or somewhere else?
A. Yes, I like to be a Happiness Engineer with an Automattic team one day. 🙂
Q. Can you give us some reference for whom we should conduct an interview next and why?
A. It inspires newbie, how to get started, and many different ways to explore.