Instagram was introduced with a unique concept of photo-sharing platform. With gradual evolution today individuals use Instagram to grow e-commerce sales.
Boosting sales and attracting new users through this platform is a dominant practice amongst many retailers and even e-commerce giants.
Not only the large players but small scaled e-commerce organizations are using the platform efficiently to reach out to their audience. Many of them have successfully managed to grow their business and achieve the desired sales target. Due to its uniqueness, Instagram today has millions of users.
Small organizations and startups are seeing this as an opportunity to connect with the right kind of people. With impactful strategies, they are using it to grab user attention and transit themselves to a larger scale e-commerce model.
This read will help you out in growing your sales with proven methods. With cost-effective ways, we can use Instagram to spread a word about your business.
Instagram To Grow Your Ecommerce Store
Profile Optimization
The first practice will be to migrate from a personal account to a business account. Make sure that you share your contact information there. Connect your account with Facebook and give it a professional look.
Hire an expert designer if required but ensure that the profile has appealing aesthetics. The aura of your profile should be unique; once that is done you can add shopping links on it.
Make sure that you select a unique profile picture. For business accounts, it is usually a good idea to add your logo to it. In that way, people can easily recognize your brand anywhere. But it is not necessary as creativity has no limits.
To attract the audience towards your brand and products it is necessary to have an appealing bio. This can create interests about your services, products, and blogs.
Create an interesting bio within 150 characters and also add a link to your online store. In this way, visitors can easily be redirected to your website and it will gain more traffic.
Make the most from Images and Videos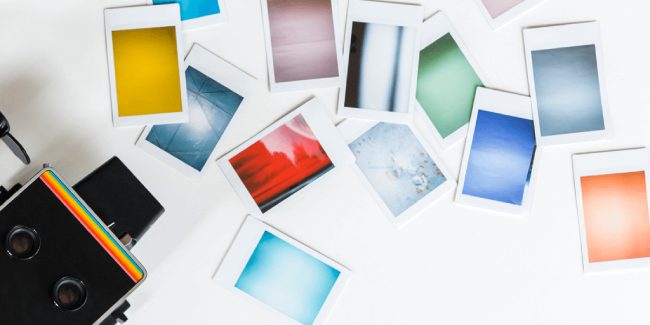 To pull more attention from potential buyers, images and videos on visually-driven social handles play a big role. With uniqueness in videos and images, your profile can easily stand out.
Instagram has all kinds of users and they are in love with elements like stories, promotions, quotes, and even tutorials. Depending upon your business you can select the best visuals and post it to grab attention. Through targeted content, you can use Instagram to grow your audience reach.
Consistency is the key to remain immortal
It is essential to post regularly and with a certain schedule. This should be taken as a professional activity because you cannot underestimate its capabilities.
Have an eagle's eye for the latest trends on post content which will help you in connecting with the audience. Do not post randomly and once in a while. Make a schedule and post accordingly.
Use Hashtags and Feature Products

If you want to use Instagram for small business then hashtags are the key to it. They will be the first thing that comes to mind when preparing a caption for a post.
For improving organic reach hashtags remain amongst the unbeatable elements. It is similar to keywords used by search engines for the best results.
For achieving higher rankings and audience efficient use of hashtags is required. Don't just use random words instead use suitable ones according to the visual elements of the post.
To boost sales mandatorily post high-quality pictures of your products. Professional photographs will create the required magic to grab the users' attention.
Launch a Contest
Contests are trending in social media these days. Users are absolutely in love with it because of the rewards. Pulling the attention of the audience with contests will be an impactful move.
For example, the contest can be to answer a simple question and tag, three other friends, to do so. The chain will continue and your reach will gradually increase.
Keep attractive prizes that will ensure maximum participation. Choose a random winner after the competition and announce the name on your page. In such manners, you can rely on contests and use Instagram to grow your reach.
Promote Products and Launch Events
This can be the best platform to spread the word about an upcoming product. If the new product has already been released it can be exclusively promoted here with distinguished features to gain popularity.
Using relevant hashtags and running content on the same can help to gain the required publicity. You can also create a countdown for the launch event or date.
Focus on the Analytics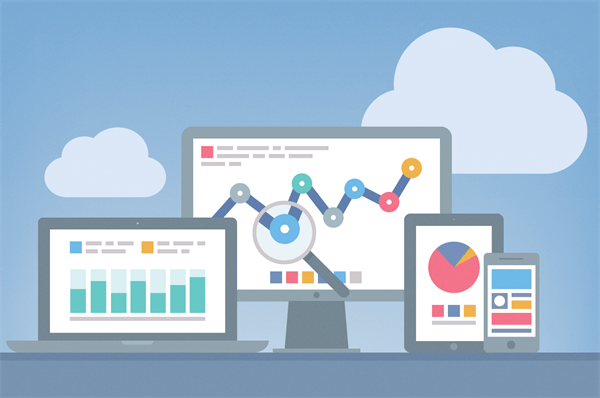 Instagram offers an inbuilt analysis feature that enables you to know the performance of your posts and stories. This analysis can help you in figuring out the right kind of posts which can generate results.
You can also interpret with experiments a specific posting time that provides you the maximum visibility. If you want to use Instagram to grow your business operations then focusing on analytics is a must.
Stories
Insta Stories have become an indispensable segment for attaining maximum productivity. A unique strategy for posting stories on the platform is an impactful marketing method.
They vanish after twenty-four hours but can gain you more visibility than the posts. If you intend to create a buzz about your brand then stories will be at your rescue. You can also promote your posts through your stories to attract a new audience.
Advertisements
Once you have a decent and established online presence you can spare a minimum budget for paid advertising opportunity on the platform.
Digital marketing experts can help you with proven hacks to make the most out of your paid advertising campaign. Do not start big and with a huge budget. Initially start with a small and fixed budget. Once you see the results gradually increase the budget as required.
Engage your profile
To increase your brand presence you must engage your profile with other well-performing posts. For example, commuting and sharing relatable posts can help you reach out to a new set of audience. You can tie-up with other prominent bloggers who can spread a word about your brand and activities.
Conclusion
Understand the competitor's strategies at first and then act accordingly. This is one of the biggest social media networks in the world. You can achieve the desired results with the right strategy and planning.