Wedding website designers have special templates that enable you to quickly get a website done for your wedding without wasting much of your time. A quick read through the wedding website reviews can help you take better decision. You can choose from the paid or the free wedding website mentioned below.
First, let us review some of the most popular free wedding websites:
This wedding website comprise of 24 page designs that are simple and basic but attractive enough to make a decent wedding website. One of the most highlighting features of this wedding website provider is that it comes with multiple customizable pages like the guest list, polls, wish list, quizzes and even a page to recommend a favorite vendor.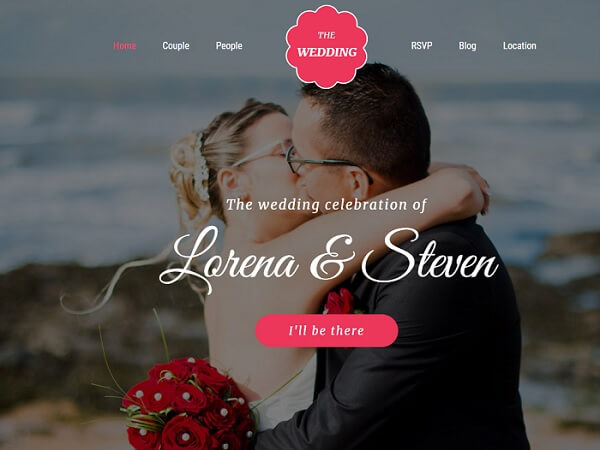 This is one of the first few wedding sites that started providing free service. Recently, the site has undergone renovation and upgraded the options they have been offering. New and modern 20 plus designs that looks cool and clean is now available on The Knot. These offer greater scope for customizing the wedding site pages and provide you with coordinating offers such as save-the-date emails and more. The other coordinating favors include selling useful things such as napkins and more.
This free wedding website offers easy to use but very simple designs. However, the Wedding Channel shows its inclination more towards offering charity and promises to make donation to charity you choose if your guests click the link pasted on their registry page for buying wedding gifts. This gives your guests the chance to do well while buying a gift for you.
With the help of this wedding site, you can create a beautiful site for your wedding in matter of minutes. The site offers innumerable customization options so that all the wedding websites do not pose a hackneyed look and look different and very much to your taste. This one website enables your guest to connect with each other through social sites and discuss things related to wedding freely.
The Paid wedding websites
For a more sophisticated design for your wedding website, you can opt for the paid wedding websites that provide you unlimited customizing options. Some of the most popular sites in this category are:
Ewedding also offers paid wedding site services in which you can get a domain name with better bandwith by paying as low as $4.95 per month. This is a better option if you are expected lots of visitors.
Although the designs on this website are a bit cheesy, you find some unique and user-friendly options such as custom audio message, family tree and weather information.
This website introduces some of the most ultra-modern and eyecatching website designs for the wedding. The topmost invitation designers that ensures that you find the style and design that surely matches your stature and taste have created the options. The website provides the guests the option to RSVP online but also posts their comments and can also read your wedding blog. You are also free to protect your password and restrict the access of your blog or other information to certain guests.
This wedding website provides you with multiple features such as themes, sharing photos, information about the events, guest book and RSVPS management so that you can upload different information on your wedding site and let your guests communicate with each other.
You can also explore https://www.sktthemes.org/product-category/wedding/ to get good themes and designs for your wedding sites.