In the digital world we live in today, your website is the most powerful marketing tool. It has a purpose to either sell your products/services or encourage people to subscribe to your email list.
But what if it's not working? What if, when you open your analytics, you see that people are coming to your site but they aren't doing what you want them to do?
Fast-changing digital trends can make your site feel outdated. One solution is to redesign it, but that would be a big project that requires time and money.
Luckily, there are simpler ways to improve your site by working on the website user experience.
Here are 8 tips that should help you get started.

1. Use a Search Plugin
If you're using WordPress, then you know it comes with a built-in search feature that's somewhat limited and not very efficient when it comes to finding relevant content.
When you're just starting out a new site, you might not need a better search feature immediately. But as you keep adding content, you'll want to help site visitors to easily find what they're looking for.
Using a WordPress search plugin will help users find the piece of content or product they are looking for quickly and easily.
Site search will help users stay on your site, increase engagement, and ultimately result in more conversions and increased sales. This way to enhance your website user experience.
2. Make It Conventional
No matter how tempted you are to do something radical and out of the box, when it comes to website design, conventions are your best bet.
People are used to conventions, meaning they expect to find certain things in certain places. Things like:
Main navigation menu placed highest up on the page, centered or on the right side
The search feature located in the header
Logo placed on the top-left corner
Contact information included in the main navigation menu
Sign-up form in the footer
CTA button at the top
Social media links (icons) in the footer
Sitemap and other less frequently clicked links (such as Terms or Privacy Policy) in the footer.
3. Make Your Site Mobile-Friendly
Considering the fact that 52.2% of all website traffic is generated from mobile phones, it is very important that your site is optimized for mobile and easy to navigate on any device.
More than 60% of people say they're more likely to buy from mobile-friendly websites, but they are not the only ones. Google penalizes websites that are not optimized for mobile, which makes the need for responsiveness even more important.
Most web design experts agree that building a responsive site is the best way to create a website that works well on both mobile and desktop platforms.
This is because a responsive site includes all the same information and content on any device you access it on, but the website adjusts to the device it is being displayed on. You can improve your website user experience by making your site mobile friendly to boost your conversion rate.
4. Optimize Page Speed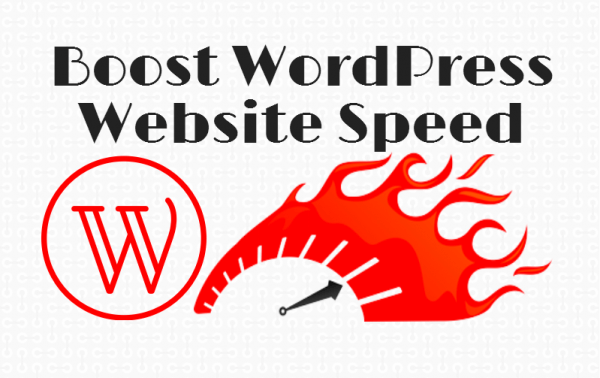 There's nothing more frustrating than landing on a website and waiting too long for a page to load. People expect fast results and if your website takes more than 3-4 seconds to load, they will probably leave.
In fact, Any slow website will see an increase in bounce rates and a decrease in time on site. Even just a second delay can reduce page views by 11%, reduce conversions by 7%, and decrease customer satisfaction by 16%.
By reducing the page load time, you'll positively impact sales and marketing processes. You will get more traffic and attract qualified leads that can be converted into buying customers.
But where to start? Use Google's free service to check out your page loading speed. Google will also offer some suggestions on how to improve your site speed on desktop and mobile.
The image file size is one of the most common causes of a slow page speed so, to boost your page speed, begin by compressing the images before loading them onto your site.
5. Choose Images Wisely
As you might already know, it takes 50 milliseconds for people to form an opinion about your site. Those first 50 milliseconds will determine whether or not they want to continue browsing your site or leave.
According to web design stats, nearly 95% of first impressions are design-related.
More than 40% of consumers base their opinion of a website on design alone and 52% of them wouldn't return to a site because of its overall aesthetics.
Images are the first thing site visitors notice (along with colors) and they can easily pick out generic, non-personal stock photos they have already seen elsewhere. Using stock photos, no matter how high-quality they might be, can make your site look non-unique and decrease trust.
Use your own photography to convey your brand and products to your potential customers. Place them strategically to support the content and to break large blocks of text, but ensure that they're non-generic and relevant.
6. Use White Space
Speaking of breaking large blocks of text, another great way to achieve this is by using white space. White space not only makes your content more legible but also enables users to concentrate on the elements surrounding the copy.
In fact, research has found that white space around titles and copy increases user attention by up to 20%.
White space also makes your site feel fresh, modern, and open, but it does have one downside – it actually takes up space.
That's why it is very important to find a balance between what's absolutely vital to be communicated and surround that with some white space in order to emphasize the text or image.
7. Use Fewer Pop-ups
Even though popups can increase conversions and have a huge ROI potential, they're also very annoying. They block the content and practically force the user to take action. Sadly, very often the action users take is to leave your website.
The spammy nature of pop-ups doesn't exactly boost confidence in consumers. Not to mention, pop-ups are awful on mobile, which is why Google penalizes websites for showing pop-ups to mobile traffic.
When it comes to improving your website user experience, less is more. This doesn't mean that you should get rid of all popups, but there's a limit. Pop-ups should notify, not annoy.
The same count for any unnecessary animations that come into the way of a pleasant experience. A simple, clean interface always wins.
8. Format Text
Here are some suggestions related to formatting text in a more user-friendly way:
Use lots of headings. Most people don't read the main content but many will read the headings. Headings guide visitors through your website, making it easier for them to scan through the content and find something that speaks to them directly.
When creating your headings, always bear in mind what your potential customers are looking for. You should also include keywords in order to target your message and attract the right audience.
Google typically gives headings more weight over other copy, so getting your headline right can significantly improve your searchability.
Use bullet points. Bullet points enable users to quickly scan and find the information they're looking for, whether it's ways to solve a problem, key features of a product, or benefits.
You can choose from a great number of icons to make your bullet points more creative and help the user further with images that represent your point.
This will make your proposition more attractive at the same time allowing you to convey your message without getting caught up in specifics or terminology.
Keep your paragraphs short. Shorter paragraphs are much easier to read than large chunks of text that feel intimidating. Ideally, try to include 2-3 statements in one paragraph.
Use easy-to-read fonts. Sans-serif fonts like Helvetica and Arial are easier to read on screens than serif fonts like Times New Roman or Georgia.

9. Use Attractive CTAs
Did you know that 47% of websites have a clear CTA button that takes users three seconds or less to see?
This is because using clearly marked calls to actions that contain an action word enables site visitors to navigate your website more easily and find what they want exactly where they expect to find it.
When creating CTA buttons, rely on color psychology. Different colors evoke different messages, so think about what message you want to convey, as well as what emotion you want to evoke (intelligence, trust, etc.), and choose colors accordingly.
You should also be careful when choosing the words for your CTA buttons. They should include an action word or a verb that excites and motivates users to take a certain action.
Final Thoughts
So, there you have it – these are the basics that will help you improve your website user experience. However, bear in mind that these are just a starting point.
You should keep monitoring and analyzing how people are finding your site and which pages they are visiting most. Run split tests with different versions of the same page (by changing colors, text, etc) to determine which version works best.