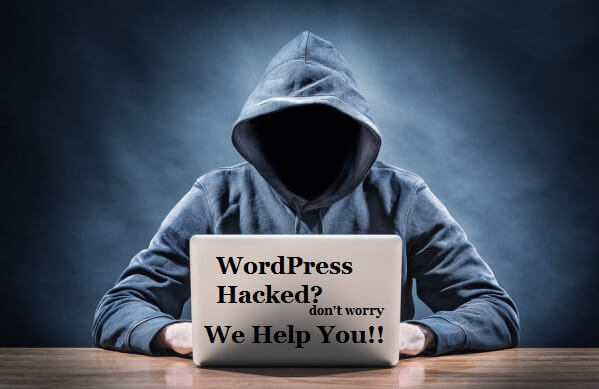 Often nowadays with increase in number of hackers around the world many WordPress sites have become prone to these hackers. They often get compromised with either loss of data or breach of security with important data being thrown out in open supposed to be private.
Sometimes hackers hack the site completely and leave a black or white page with their info written in bold writing hacked by so and so and their email id for contact.
Many clients visit these email addresses and ask them to remove their hack codes and return them their site.
These hackers in turn charge exorbitant prices for returning the site to normal.
And hence we get to see such posts in WordPress support forum: "WordPress site hacked. Help!"  "or my WordPress sites keep getting hacked"
How to deal with such situations?
Well as a best practice you should always have a backup of your site. Also there are a number of resources or plugins one should look at while hardening a WordPress security and also should scan their site at sucuri site scanner.
But people often tend to leave their site as it is and don't often visit their site or update it.
Hence the need for WordPress hack repair consultants like us.
What do we do and how do we solve hacks?
We check your website using various resource tools as to which files have been affected.
Then we download the site and make a complete scan of your website. Each and every file on your website gets checked during this process.
We look for fuzzy codes, intrusion detection, and bad PHP codes.
When cause is found we replace those faulty infected files with proper working files.
After this is done a full database scan is done. Similarly in database we check which part of MySQL has been affected.
Harden your site with SQL rename, hiding backend, removing timethumb vulnerability, ensuring strong passwords, having correct file permissions.
If this is not all we harden your WordPress site such that it never ever gets hacked again!!!
Our charges are very nominal starting at $100 and depends on site structure and how big the site is.