Your investment in a WordPress website is a priceless concern, so you'll need to be absolutely certain that it's safe, well-maintained, and in the finest possible care.
You will be interested to learn that managed WordPress hosting can help provide that. While you're probably familiar with the differences between managed hosting and shared hosting, you might not be familiar with Managed WordPress Hosting.
In this post, we'll go over what managed WordPress hosting means, the situations when it comes in handy, and how to pick the most suitable storage and maintenance services provider for your website.
What is Managed WordPress Hosting's Standout Feature?
Managing a website is often much more complicated than it appears. Many people can easily develop and maintain a WordPress-powered website, but how many of them possess a network maintenance skillset? How many of them know how to build Nginx files and make operating system improvements to their servers using SSH?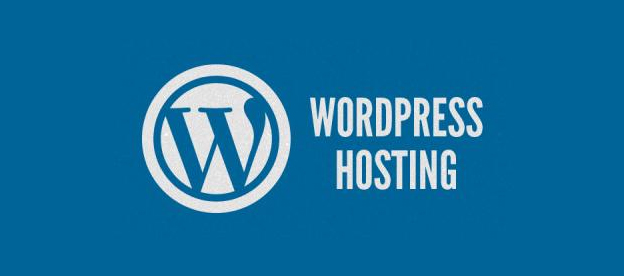 You may be acquainted with the various forms of hosting options on the market. A Virtual Private Server (VPS) package gives you a personal space on a server in addition to other features that shared hosting doesn't offer.
There's also dedicated hosting, which is more expensive but gives clients an entire physical server dedicated to their particular website.
Many of these hosting plans can be obtained both in "managed" or "unmanaged" form. Most hosting systems are unmanaged. Once you've bought yourself server space, you're basically on your own after that.
The hosting company will most likely provide a few programs to explore, but you alone are responsible for maintaining your website's efficiency and security.
By contrast, managed WordPress hosting entails a plan in which the provider takes full responsibility for managing your website and server for you. This implies that it will handle a number of essential tasks to maintain your website.
The Advantages of Managed WordPress Hosting
Managed WordPress hosting providers currently offer a variety of features. Below are a few essential ones:
Automatically Managed Updates:
Auto-updates have been available in WordPress for quite some time now. Managed WordPress hosting, on the other hand, can take you a step further by automatically implementing security upgrades as soon as they are released, just as they do with major WordPress version updates.
Improved Customer Support:
The help provided varies by firm, but in general, a managed WordPress host's support team knows quite a bit more about WordPress than your standard non-specialist host's support team. And, because WordPress is a single system, any issues that develop are much easier to resolve.
Automated Setup:
This function gives you a fresh, fully operational WordPress site in seconds. When you need a new website, a comprehensive WordPress installation (with all the necessary database connections, etc.) will be immediately generated. All you have to do is fill out a brief form with the administrative and website information.
User-Friendly Dashboards:
Conventional hosting dashboards aren't particularly user-friendly since they have no idea what software it is you're running. Consequently, some of them will provide you with a plethora of alternatives — most of which are not even relevant to WordPress — while others will equip you with only a few simple links to handle your database and files.

Managed WordPress hosting dashboards, on the other hand, will give you specific usage/visitors data, grant others access to a shared account, systematically inform you of outdated extensions, and tell you precisely what version of WordPress you're running.
Managed Hosting vs. Shared Hosting: the Key Benefits

We will devote considerable attention to the most notable advantages of managed hosting, concerning the highest level of system administration and fundamental security issues.
The Staging Environment:
For programmers or site admins, this is a fantastic feature. A staging environment is a perfect clone of your live site that is available only to you (or uses an unusual URL).

It is extremely useful for testing new extensions/themes as well as revamping/modifying code before making any modifications to your live site.

Improved Caching:
Due to the apparent, predictable structure of the WordPress environment, a more effective server-side caching technology can be readily installed. This can significantly influence the site's performance by ensuring that each page is cached as efficiently and for as long as possible.

Even if the website owner uses a WordPress caching extension, the server first has to load WordPress before it can deliver the cached page. However, thanks to server-level caching, the server can bypass the WordPress app and provide the cached page instead, resulting in even greater performance.

Increased Security:
Some fundamental security issues have already been discussed. Security is improved through automatic upgrades, better support, and (typically) daily backups, but there's a lot more happening in the background with managed hosting.
For instance, suppose a plugin reports that it has a security flaw.

A typical host won't be able to do anything about it and most likely won't even be aware of it! WordPress hosts monitor such updates regularly and can quickly prevent the extension from being deployed.

The Downside of Managed WordPress Hosting

Will there be any drawbacks to all these fantastic benefits we've mentioned in this article? Of course, there are always a few.

Price:
Having a strong managed WordPress hosting solution requires a significant amount of expertise, technology, and money. The servers that host your websites are typically far more sophisticated, and the expense is passed on to the website owner.
Support Only for WordPress:
Although we wouldn't call this a disadvantage, it is worth mentioning. Unlike shared hosting, there isn't any possibility to host an additional non-WordPress-related website on a managed WordPress host.
Lack of Flexibility:
WordPress hosts, as we previously stated, have tougher regulations than their competitors, thus resulting in improved architecture.

Many managed WordPress hosts, for example, prohibit the use of particular plugins. Third-party caching plugins, for instance, are usually not supported, nor are many other plugins with a negative reputation, generally due to security and/or performance issues.

How to Determine Whether You Need Managed WordPress Hosting?

So now you've discovered what managed WordPress hosting is. That means you're ready to make a decision as to whether or not it's the best option for your website. The expenditure of a company's funds and its objectives in doing so are the two most important factors to consider.

Naturally, we'll only be able to choose a managed plan if we can afford it. Furthermore, you must consider whether or not having your website managed for you appeals to you. In other words, you'll most likely fall under one of the following categories:

Managed hosting can be a big help if one doesn't understand anything about WordPress, servers, and other technical aspects of maintaining a website. It helps one save time, reduce stress, and it can make your website safer and more responsive. You'll also have a ready means of support anytime you need it.

If you prefer to make crucial policy choices for your website on your own, unmanaged hosting would be the preferable choice. It's an excellent option for individuals who have the technical know-how to manage their own websites or are willing to learn the procedures over time.

In case you determine that managed hosting is a good fit for you, your work isn't done yet. Since there are so many options out there, you'll still need to be able to choose the best one.

What Is Managed WordPress – Namecheap Has the Answer

Deciding on a managed WordPress hosting plan can pose a challenge. As we stated earlier, there is no generally agreed-upon definition for the term "managed."

The "managed" tag can presumably be slapped on almost any provider's plans. As a result, we'll need to be cautious and ensure that we get our money's worth. To see if a managed plan is truly unique, look at the following tips provided by Namecheap:

The majority, if not all, of the crucial features we described above should be included. Look for signs that the provider will handle upgrades and backups for you. This is a good start.

Then look at what it offers in terms of protection and functionality. The service provider should be transparent about what it does to keep websites secure and up-to-date.

Finally, double-check that the plan is WordPress-focused. Given that you're entrusting the upkeep of your website to your hosting provider, it is a must that they understand how to fine-tune a WordPress site. Check for specifications like pre-installed and pre-configured WordPress websites as well as built-in backup and cache plugins.

Conclusion
The good news is that there are a number of options if you require a hosting plan for the website. However, this could render the selection a little more difficult. Not only must you locate the correct provider, but you must also determine which plan is best for your website.

Managed WordPress hosting plans aren't for everybody, but it would save you a lot of time by taking the technical responsibilities off your shoulders, so you could focus solely on growing your business.