If your thoughts are around this topic, then you need to be aware of the crucial things to take care of while switching WordPress themes.
With the abundance of awe inspiring and powerful WordPress templates available in the current marketplace, it might be tempting to change your current theme with a better and more attractive one.
Replacing your template with a completely new one is a pretty easy and engaging process and is guaranteed to generate the required results, if only you strictly follow the checklist we are going to share with you within the framework of this article.
No matter, if you already have a WP themes switching experience or it's your first attempt, there are certain procedures to follow. Let's take a look at the most important things to take care of while switching WordPress themes.
1. Write down the aspects of your current theme and record PHP snippets.
Maybe there are codes you have added to your theme and have then completely forgotten about them. There can also be specific changes in functions.php or some other file. Record all these details to use them for the next template as well.
Another thing you can do is to test your current theme and understand the optimal load or speed time it is working on. It will produce details for you which you can reasonable use afterward to compare with the new theme functionality.
2. Backup

The next essential thing to take care of while switching WordPress themes is to backup every single thing that is subject to backup: from the theme files and plugins to the database. Backing up your current theme is one of the safety measures to undertake while moving to another template.
You can create a backup copy of your site manually or can grab one of the available backup plugins from the WordPress library.
We also recommend you to read our article to properly back up your site before making any major changes /article 30, how to take the backup..).
3. Check the work of RSS and update RSS Feeds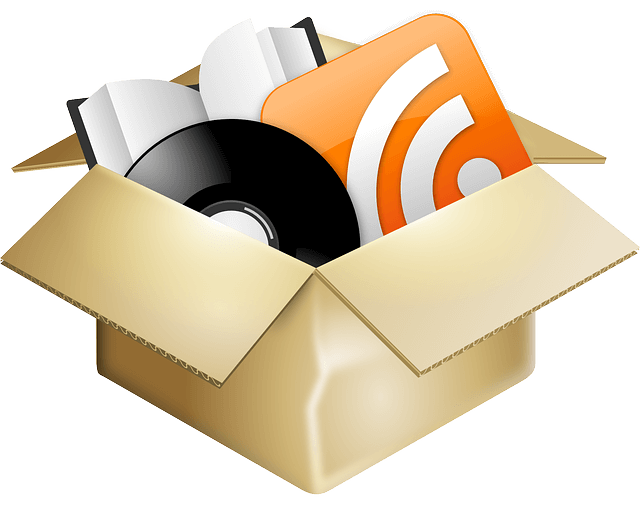 Google Feedburner is a web feed management system that includes useful traffic analysis and advertising options. Today, thousands of WordPress site owners make use of Feedburner for RSS or Rich Site Summary feeds.
These feeds are automatically published by every single WP website for the web content and comments and let online audience access updates to that online content.
Hence, if you want to keep your audience, web visitors and subscribers after changing your WP themes, ensuring the proper work of RSS Feeds is of primary importance.
In this relation, you should avoid having separate 2 RSS feeds for your website and be sure that the feed points to FeedBurner. This might result in losing tons of subscribers to your WP site or blog, who had previously subscribed using the /feed/ URL.
4. Maintenance Mode

Maintenance Mode can be the curtain to hide certain processes from your web visitors and avoid presenting your site as broken or not working.
One of the things to take care of while switching WordPress themes is to make sure that your potential visitors are redirected to a maintenance page when you are trying to switch your WP themes.
Turn on the maintenance mode and work on moving to another WP theme without worrying about inconveniences your web visitors will have during that period of time.
The simplest way is to use maintenance mode plugins and redirect users to the temporary maintenance page, which will inform them that your site is down for maintenance.
Some of the practical plugins are WP Maintenance Mode: https://wordpress.org/plugins/wp-maintenance-mode/, Coming Soon Page and Maintenance Mode by SeedProd https://wordpress.org/plugins/coming-soon/, Maintenance Mode https://wordpress.org/plugins/lj-maintenance-mode/, etc. These are useful tools to quickly and easy add coming soon or maintenance pages to your site and even to customize the way they appear for your audience /background color, style, etc./.
5. Run some tests for the overall performance and plugins of your site
The next primary thing to take care of while switching WordPress themes is to test the functionality of the newly activated template and plugins.
Once you have your new theme installed and properly activated, you need to understand whether it is working as intended or required.
Hence, testing its functionality, all the added plugins and extensions, menus, sidebars, search, 404 page, links and more will be one of the wisest things you can do before making your new theme available for the public at large.
6. Check cross browser compatibility

The next aspect you should pay attention to is whether your site is working properly on multiple browsers. Different browsers may render your template differently.
So, you need to take care of the pixel perfect look and feel of your site with a new template across all major browsers. Check browser console for errors and see whether your sliders, dropdown menus and other parts are working just fine.
7. Check for search engine optimization and mobile compatibility
Today tons of WordPress themes are loaded with SEO features to make your site search engine friendly. And if you have relied on such prebuilt tools instead of using SEO plugins to create your successful rankings online, you would probably lose it with your new theme.
Under such circumstances, you need to create a new SEO friendly atmosphere for your new theme via SEO plugins available in the WP marketplace.
Certainly, people are going to check your new site while on the move. So it's also important to know that your site is well optimized for your web visitors and viewers on the go.
Hence, it would be quite reasonable to run tests on different portable devices and mobiles to make sure your site is responsive enough.
8. Let your website visitors know about the changes
Although the changes you have made to your site will be obvious for your web viewers, it will be better to write a blog post or send a newsletter about the new look and functional peculiarities of it.