Explanation and description of how to create an online store experience for users using WordPress platform and CMS.
Online business means an electronic business where the information is shared and exchanged via the internet. Not only you can share information but also you can sell and purchase the product. This process can be done between any company, individual or a group.
WordPress is the best platform to start an online business. Because it has some inbuilt functionality that will really help you. Also, WordPress is an open-source content management system (CMS).
The bloggers, website owners, online store owners' first choice is WordPress because the most popular feature of WordPress is user-friendly. However, without any technical prior knowledge, you can create an eCommerce website using WordPress.
You just need to install a WooCommerce plugin by which you will be able to run a fully functional eCommerce store.
Biggest advantage of creating a successful online shopping experience using WordPress is SEO. For example, you have started a business and now you are looking to get more sell online.
You will have to start performing SEO to get more traffic to your website. Let me tell you something. The best and most important feature of WordPress is SEO friendly, which crawls the website quickly and help you to get sell and traffic.
WordPress Hosting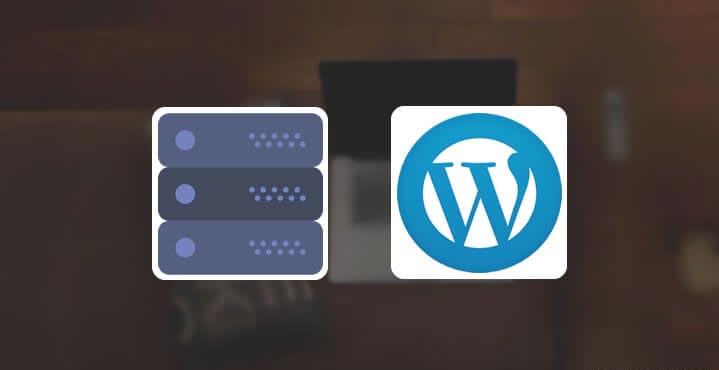 The crucial part of every business is a WordPress hosting. when you are very busy and looking for the cheap WordPress hosting with additional to reliable and effective hosting service.
Hosting is very important because it makes your website accessible i.e. Online presence all over the world.
Main 3 aspects you should know
1.Once you have found a reliable and effective web hosting the performance of your website will get enhanced. keep in mind that website hosting statistics will be notified if you are not getting visitors to your website for a long time.
2. You can get your website secure with the help of an SSL certificate. Once the SSL Certificate gets installed on your server. then the application protocol i.e. HTTP will get changes to HTTPs means secure site.
3. The biggest priority of the site is security. Host prerogative will be the reason for taking care of security for your site.
WordPress Forms

After these all steps, you will find that your website is getting settled but the major thing is missing i.e. WordPress form.
The form will help your customer to fill out the contact form when your customer makes some purchase. in this case, you will need an email subscription form and contact form in WordPress.
WordPress website helps you to customize the form as per your business need. you can make any type of changes like to create, edit, alter, delete any of the forms you want. Without any prior permission you can make changes.
Don't create long-form so that the user will get irritated and will out of your website. You may have added some unwanted fields like date of birth etc. So you need to remove all these types of unwanted fields.
And get the form shorter. Within some days you can find the difference between both strategy. I assure that you will get more traffic by using a short contact form.
Another strategy of the form will help you to get more sale i.e. email subscription form. You must make a pop-up window so that the user will get that pop window to subscribe to the email list. You can test each page on your website on different devices.
Like a mobile phone, desktop, computers, lappy, tabs, etc. Pop up window should return back before 30 seconds which will work more effective, and newsletter subscription will start increasing.
The best successful online store ideas is email subscription form and contact form.
Blogs
Another best successful online store ideas is creating a Blogs which play an important role for enhancing user experience.
Blogs mean an information website which is produced over the internet, blogging is the best way to communicate with clients while questioning or answering some topics. Blogs usually focus on a specific topic, it can web design, home decor, mobile technology, online shopping, etc.
Once you have started creating blogs on your site it will not only bring traffic to your website but also it will help users to flash out the queries for any topics if they have.
This strategy has proven that maximum numbers of users will get into your site hence traffic will get doubled in a few months.
Just try to create a blog with strong content. While writing content in a blog keep in mind that the content should be always fresh.
Instead of giving quantity content try to create quality content because it helps to rank the website. Google checks the content frequently that the content is an update to date or not. It really affects ranking.
Images
Recently research proved that 60% of customers get attracted via images instead of videos, and text. If you are trying to create an awesome online shopping experience to your client than you should definitely focus on images.
Ever you thought that why your images not get ranked at the top of the Google search while searching you on a Google image search?
The simple answer is that your images on the websites are not properly optimized. In the Google standards, there are some optimization rules that you should follow to get your images ranked.
If you want to make images well optimized you should reduce the size of images, including a right attribute, filename, dimensions, captions, alignment, etc. to make a perfect image.
Thus, successful online store ideas i.e. Images have more impact for attracting new customers to your business.
Wrapping Up
For an e-commerce site, WordPress is the most important tool because it is user-friendly. whereas technical and non-technical people also can easily handle this website.
Because it comes with different tools and plugins which will help to increase your website's functionality. Some security and different options are also available for making the website unique and user-friendly.
These all are successful online store ideas using WordPress