Cart abandonment is amongst the major challenges faced by the ones operating on the online platform. According to a survey, the numbers are as high as 70%. This can have a devastating impact on the business. For business owners, it has now become inevitable to learn and tackle this problem from the beginning.
For the business, to boom, it is mandatory that the customer completes their purchase and returns back for more. In this read, we have discussed all aspects relating to the same for the WordPress platform. We assure you that with the right approach you can easily reduce shopping cart abandonment for your WordPress site.
Understanding the abandonment of shopping cart
To understand this concept here is an extremely simple example. Imagine you own a store. Customers enter your store, take the products and add them to the trolley. But finally, in the end, they do not complete their purchase and leave the store.
Trolleys do not have any owner on the aisle. And because of this, the store attendance will restock the items found on the cart. This happens to be with 70% of the total footfall of your store.
Similar incidents occur in the virtual space where individuals fill their carts but leave without purchasing. This becomes a recurring trend gradually and nothing is more frustrating than this.
The sales drops and the revenue is directly affected. Therefore, it is inevitable for owners to find a solution to reduce shopping cart abandonment issue.
Reasons for Abandonment
While shopping in your online store there are multiple reasons due to which customers will abandon their cart. Certain factors are well under your control while others are way out of your reach. Some of them are as under.
The majority of the users leave their carts due to slow loading pages.
If the individuals are buying without any research they often get confused and end up leaving.
Window shoppers never complete the payment process.
Hidden costs such as shipping charges, delivery charges, or additional tax can result in users not completing the transactions.
Users end up in the final stage when they are asked to create an account. They do not prefer to go through the setup process and hence quit.
If the checkout process is complicated or unnecessarily long the visitor will exit.
Users are not satisfied with the payment procedure in the final stage. Sharing of card details does not seem safe and hence they quit.
If there is a constant display of error or the websites crashes frequently then there are high chances of abandonment.
If the payment options are limited then there are chances that the user might quit.
These are the issues faced by all online stores and it is important to resolve them to reduce shopping cart abandonment.
If you take some effective measures you can reduce it significantly. Some of the ways to fix them are as follows.
Optimize the platform for ease-of-access from Mobile Devices

An online shopping experience is a synonym for leisure shopping. Hence, more than half of the users will access your website from cell phones. If the site is not optimized for offering a magical user-experience for mobile users, then the rate of abandonment increases.
Thus, ensure that your e-commerce platform or online store is mobile-friendly. Test it rigorously with the use of various tools for different functionalities. Analyze the test results with accuracy and find out the errors. Resolve them quickly so that they no longer impact the performance of the site.
Improvise the website loading speed

Website speed plays a crucial role in deciding whether users stay or leave your platform. Due to this, it becomes necessary that you take all the required steps to improvise the website loading speed. The selection of a web host provided also plays a key role here.
The kind of hosting package that you select and the quality of customer support you receive becomes a turning point.
During discount periods and offers when the orders are rapidly coming in you will need sufficient bandwidth to process them. If not then you stand at a risk of losing your sales. For users of the shared platform, the bandwidth depends upon the operations of other website clusters that you are a part of.
When you choose a free hosting service it comes with a limited feature and it will impact the overall operations.
You will end up losing significant revenue if the loading speed of your site is not fast enough. Do whatever it takes, focus on the kinds of plugins you use but ensure that the speed is high. A high-speed website will reduce shopping cart abandonment rates.
Simplify the checkout process
Complicated checkout processes are a pain in the neck for impatient customers. They will take the easy way out and leave your website. It should be analyzed that all the steps in the process are of actual use. Sometimes a user has to go through multiple pages before completing the payment.
This increases the chances of cart abandonment. If you can manage to centralize everything in one place it will be easy for the user as well as for you.
This also reduces the time consumed by a potential customer to complete the payment process. Make sure you use the right tools at proper places and reduce inputs from the customers. Simplifying the checkout process will considerably reduce shopping cart abandonment.
Another aspect of this issue is that users have to mandatorily create an account for making a purchase. Unless the user trusts you they will hesitate in sharing their information with you.
Enabling guest checkout with an email id and phone number will do the job for you. In this way, the customer makes a choice of either opening an account or simply continue with the shopping.
If the customer has to go through many clicks in the final stage then it should also be taken care of. For example, the user must not be redirected straight away to the cart as soon as they add any product. Such activities make them feel fishy about the process and no one wants to continue then.
Adding a progress indicator is a good way of indirect communication. Without any guidelines, it explains the customer the number of steps remaining to complete the process. For a pleasant experience, you can always carry out a split test for making the shopping experience pleasurable.
Closely monitor the analytics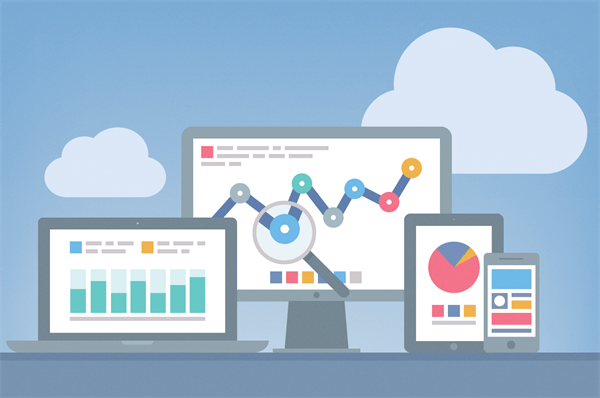 Keeping track of the metrics is a fundamental aspect when in the digital space. To collect the relevant data tools like Google Analytics and Google Analytics Dashboard Plugin for WordPress by MonsterInsights will help you out. You will know about bounce rates, the number of visitors on your site, and the kind of content they interact with.
All the data for the determination of sales performance, shopper behavior, checkout, and others can be obtained. If even by mistake you avoid this specific step you cannot reduce shopping cart abandonment.
Ensure that the customers trust you
Shopping on online platforms has increased gradually. But to shop with you it is essential that they trust you. This is because they are sharing personal as well as financial information with your platform.
They should be sure about the fact that the money they are sending is transferred thorough a risk-free process. This phenomenon is just like having a clean and attractive web design. No one wants to shop from platforms that are confusing and does not communicate well.
You must ensure that you include the contact details on your platform. By doing this, the customer knows he/she can reach out to you in case of any problems.
Do not forget to feature a transparent and assuring privacy policy on your site. Make sure that you assure your customers about the refund, returns, and money-back guarantee.
If you can ensure some social proof about the same it will also be advantageous and helpful. It can be featured in the form of customer testimonials, associations, endorsements, and success stories.
If you have any certificates or vital statistics that can ensure that your business is trustworthy then include that. Reviews are an integral part of an online shopping experience for customers. Therefore, make sure that all the positive reviews are showcased.
With the help of different plugins in WordPress, you can find your way out with getting reviews. This will help you to reduce shopping cart abandonment.
Efficiently Handle Shipping

The cost of shipping is a major reason for cart abandonment. Due to hectic competition, customers will compare all the small details of the shipping with your competitors. They are also keen on how fast they will get the delivery and for how much amount.
If through any business model you can absorb this cost it can help you to reduce shopping cart abandonment incidents. We agree that it is not possible always.
But you will have to work out methods through which this cost is reduced. Also, take proper care that the goods are delivered to them on time.
There should be no hidden costs for your products. Everything that you are going to charge from them should be informed through a transparent procedure. Customers will opt out of your store if they find they are being charged for something which was not expected.
You can rely on efficient plugins that will help your customers calculate the cost of shipping. Remain transparent and notify them at the beginning itself that they are going to pay for the shipping.
Use Emails to Stay in touch
You collect certain information from the users when they visit your cart. Email address is amongst the information that you collect and it can come to your rescue to reduce shopping cart abandonment. When the customer does not complete a purchase and their cart has products in it then sends them an email.
Send them a reminder to complete the process by revisiting. If you have effective content then email communication is a powerful tool.
The behavior of your customers can be tracked collection information in an automated manner. Use such information to create particular email content for the customers. Make them feel that it has been drafted exclusively for them.
Creating a sense of urgency through incentives always helps in boosting purchases. If you have sufficient data on customer behavior you can also shoot emails on product recommendation.
This will help you in boosting sales and attracting more organic traffic. If you overdo it they will unsubscribe or your emails will end up in the spam box. Do not hurry into things. Plan, test, and then execute.
Recover abandoned cart for WooCommerce is a WordPress plugin created by SKT Themes to help you in solving or recovering your lost sales.
With the help of this plugin, you can get connected to the customers who left the page of checkout via email, phone call. You will be able to ask them what was the reason behind leaving the checkout page.
Some research has shown that more than 70% of users are unable to complete the purchase when they go to the checkout page.
Thus it is very important to find out the solution to recover all those sales. Recover WC abandoned cart was created to help you with this problem. Seamlessly you will be able to follow up with your customers and find out the reason why they left.
This plugin is absolutely available free of cost along with all major features. You will be able to offer discounts and can offer special deals on services and support.
Specifications:
The latest version of Recover WC abandoned cart is 1.2
This plugin updates 3 weeks ago
It supports 4.6 WordPress version and higher
It is tested upto 5.5.3
5.6 and higher PHP versions are supported
The plugin is available in Spanish and English language.Plugin to Reduce Shopping Cart Abandonment In WordPress
Add Multiple Payment Options
It has to be made sure that customers do not return because their preferred method of payment is not available. Add several payment options so that the customer does not return. If yours is a global platform it will be difficult to predict which options the users will select.
Consider including options like Paypal, Amazon Pay, square, and others. Add methods to pay from popular application wallets. Payment through credit and debit cards is a must because that is the most opted method.
If you have a good database, then take a small survey to know about user preferences for payments.
Use Exit Popups
As mentioned in the beginning, window shoppers and research deficient users will exit without shopping. Such an audience never visits your website with the intention to buy products. They might be there to research about the product specification or comparing prices.
But sometimes all it takes is a little push from your end for them to buy the product. Use the exit popups as they will appear when a potential user is about to leave the website.
Add promotions or discounts which can generate interest in them. If they stay after that there are high chances that you can reduce shopping cart abandonment.
Conclusion
Above are some of the most used and proven methods for you to utilize in your WordPress website. If you follow each of the steps you will see that the sales figure has improved and your site is performing better.
Do not underestimate or let go of any errors. Every little problem should be addressed with precision.