The emergence and the power of WordPress are providing you with its immense opportunity, it is often admired among the users as the best Content Management System (CMS).
WordPress provides great features and frameworks, interactive templates, easy to use architecture and lots of customization tools with updated and advanced usability.
Hiring A WordPress Developer for your project and business growth is a good idea because it is often seen that small companies try to do it all by their own, and at point fails and face problems.
It is often seen that during developing, designing, and creating a project, developers come up with various problems and issues.
Though WordPress plugins and shortcodes and themes made it easy for them, still as per the user's requirements, at some point, developers face some issue regarding the management of the project.
Overall, we can also say that when WordPress is providing such great tools and features but why it is creating a problem for developers to deal with it during developing a project.
It may also happen due to lack of knowledge or we might have chosen a wrong developer for our organization. So, to overcome such issues and drawbacks,
Here is going to show with some of the facts to consider while Hiring A WordPress Developer.
Factors that can justify the skills of a developer
1. Technically Expert :
Knowing WordPress is good, but to code a program or design a site with perfect and professionally crafted, then one needs to hold a deep knowledge about HTML, CSS, JS, PHP, MySQL, etc.,
WordPress is a great and open source platform for any designer and developer to design a website. But with detailed knowledge, a coder and a developer can provide you with the perfect output.
And then you can offer them with the next level of the project, after looking at their compatibility and programming knowledge.
Before Hiring A WordPress Developer you keep this point in mind that he/she should possess technical knowledge and should be an expert in it.
2. Strong Development Expertise :
Strong Development Expertise is for those great programmers and professionals, who not only works with full dedications and concentrations but also provides you and your company with a great source of outcome with their enthusiastic attitude and perfectionist in every aspect.
If you find your developer or in search of a new one then always keep this point in consideration. He/She should be the expert, dedicated, enthusiastic, and a great professional coder who provides you with a strong development coding expert knowledge.
3. Knowledge of Marketing Tactics :
Having a marketing tactic is not related with the development field, still, I would suggest if you are Hiring A WordPress Developer than he/she should possess a marketing knowledge to profit you and your company growth.
Why so? It is because having a marketing knowledge, tips and tricks found benefits for making more traffic, rankings, customers, a high rate in search engine, etc., and this can only be done by a professional and by an intelligent developer.
4. Experience :
The past Experience of WordPress developer is most important factor. A well-experienced developer is much high valued than a non-experienced one. If you are looking to hire a developer than try to hire an experienced one.
This does not mean that you do not give the chance to a fresher one. But according to projects and requirements, I should suggest that if a project demands more, having more complexity than an experienced developer is the right choice. Try to go and ask for the previous projects, about its experience.
5. Outstanding Communication Skills :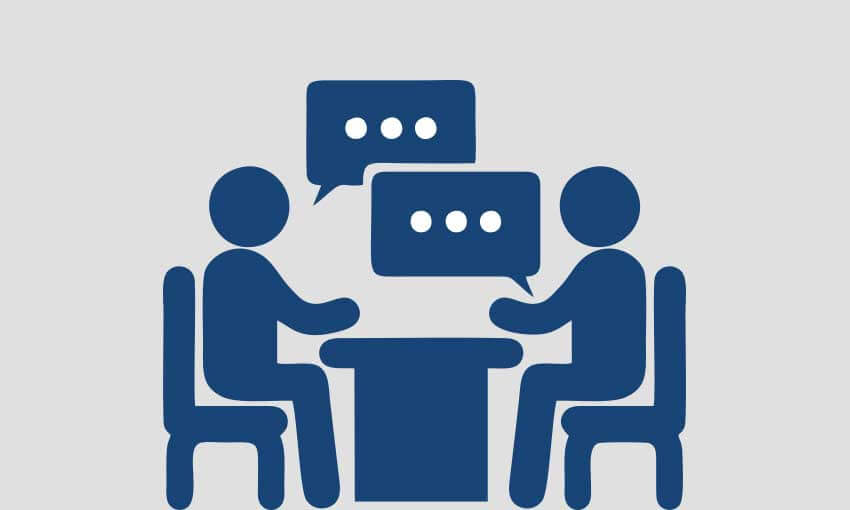 Outstanding communication skills are again not a part of coding, but in development and professional field, if you cannot fulfill clients requirements and not able to understand what they want and trying to say then it might create a problem for you as well your company growth.
So it is recommended that when you are Hiring A WordPress Developer then he/she should have a good and an excellent communication skill so that they deliver the right information and maintain a healthy communication relationship between him/her and client.
6. Ask Questions :
Before hiring a developer for your project, you must interview him/her. This will test their technical ability and lets you get a clear picture of the theoretical knowledge of a developer. Ask them a few technical questions. You can ask questions such as:
What is WordPress?
Can you write front-end code and WordPress/PHP code?
What is a widget? How to use it?
What is shortcode? Why use it?
Have you created a master-child WordPress theme before? What are the steps?
Will any plugins be installed on the site?
Which web standards are followed?
What are the developer's portfolio and estimated time to complete?
What are the steps to create a simple plugin?
What are some best practices for creating and styling a WordPress theme?
7. Practical Knowledge :
Theoretical knowledge is a good step but to execute them is an important task. While Hiring A WordPress Developer it is important to take a practical test on WordPress/PHP.
Practical knowledge lets you know about the ability and capability of the candidate, whether he/she is a perfect one to handover the projects or not.
You can give a short coding sample test to check their general and deep coding knowledge. You can often go with these kinds of questions set for practical test:
Create a custom post type to display testimonials.
Create two meta boxes "Company Name" and "Designation" for the testimonials post type.
Create sidebar(widget area) for testimonials single post page.
Create a single post page for testimonials and display all the details including a featured image.
Create sidebar(widget area) for testimonials single post page.
Conclusion!
Having these basic key points will help you to choose a well designated and an expert professionally developed WordPress developer.
One can consider these basic tips and tricks before hiring a developer for your organization and for a project. These points will definitely be going to help you. I hope this blog will help you to provide you with the good outcome.