Gutenberg WordPress Themes That Make a Difference Between Success and Failure for Your Business
It seems that the much awaited update is here at last, it's only a matter of time before WordPress 5.0 would soon be available to all and with this, WordPress manages to cement its position as one of the world's leading CMS vendor.
What sets this update apart from the last one is that the current update comes with Gutenberg editor with Gutenberg WordPress themes, which frankly makes the current editor almost obsolete.
It is indeed an improvement over the last editor and manages to offer a seamless interface through which you should be able to add, modify and edit content with ease.
Given the imminent update, a few themes have started to incorporate the Gutenberg editor; check out below for more details on some of the top Gutenberg WordPress themes.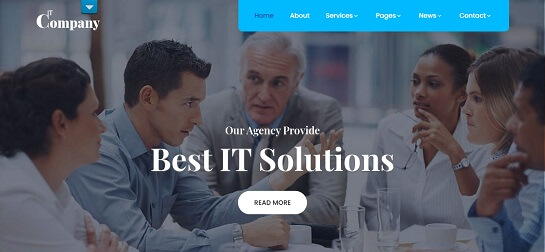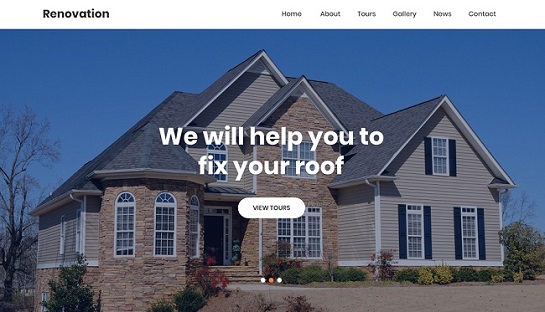 Now with SKT Guten Pro anyone can create complete functional and elegant looking website using block.
SKT Guten Pro is the new introduced WordPress theme that comes with so many unbelievable features like more visual content, fast, and more new method to manage your content for your website's pages and posts.
At one price you will get access to so many readymade templates that can be used to build number of niche websites and a blog.
Readymade content are included for creating eCommerce store, corporate business website, startups, portfolio website, personal website, business card and more.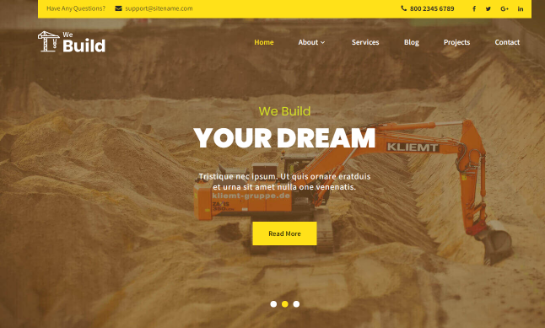 GB Construction WordPress theme is one of the very few to incorporate Gutenberg editor, right at the beginning.
While the overall design is aesthetically perfect, this theme is better suited for content marketers and comes with additional tools that should enable you to optimize the same for SEO with ease.
This new theme is Gutenberg compatible, and comes with sliders with the option to hold ten sliders and much more.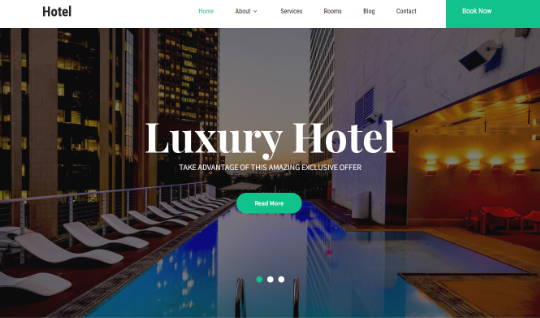 GB Hotel is perfectly suited for companies, party planners, and event managers and comes loaded with templates that should prove handy.
It comes with a responsive design which should help your website enhance user experience. The overall design seems to be good and comes with the latest WordPress and CSS3 animations.
You can customize and tweak the layout as per your preference including trying out unlimited color options. It would be a good idea to do a demo and if GB Hotel seems to be a good fit, then you should go ahead with it.
GB Fitness is a Gutenberg based WordPress theme that's more suited for anyone who's running a service oriented company; it is a perfect fit for those in the cleaning business.
GB Fitness comes loaded with a subscription plugin through which you should e able to reach out to a wider audience. The site design is good and looks uncluttered and is quite responsive as well.
GB Fitness manages to stand out given its creative design and if you wanted that one of a kind site, and then GB Fitness may well be it. But as mentioned earlier, always do a demo.
If you were looking for a Gutenberg based theme for your personal blog, then GB Charity would be a good fit. Thanks to Gutenberg editor, you should be able to drag and add your content instantly and in real time.
It comes with a pre-loaded information architecture which is just perfect for any blog; all the blog posts would be displayed by the title page and category right on the front page.
What makes this theme interesting is that it enables you to set different backgrounds for each one of your posts; so you can be sure to get more than your fair share of attention for your blog posts, with this theme.
This Gutenberg based WordPress theme for Nature lovers, creative bloggers. If you want a theme with all the latest bells and whistles, then you definitely need to check Web Programmer out.
GB Nature, coupled with Gutenberg's block based approach to content makes it easy for you to seamlessly post and tag your content as well.
Moreover, the content gets posted with widgets on the side which you can edit and modify your content and decide what goes on your landing page. It comes with a responsive design and visually stunning backgrounds, which you can use with each individual post.
If you are an Adventurist, then this is the theme for you since with it, you should be able to build an easy to understand GB Extreme themed website from scratch.
It comes with a simple interface and thanks to Gutenberg editor, it comes with additional features, which make it possible for you to drag and drop content in with ease.
It also comes with a lot of templates which in turn come with many options to choose from, as you use the template to publish a post. Do a demo and check it out and if it's a good fit, then you may want to use GB Extreme for your blog.
When you are setting up a business website, it is always a good idea to go with WordPress as it comes with increased flexibility that allows you to customize it as per preference.
Solar Energy is no different, and comes loaded with the perfect layout for your store with Woo Commerce plugin. The overall design is simple and uncluttered and this is one of the few themes that can be incorporated to your site with few changes.
Finance is primarily a multi-purpose theme which can be used for various industries and niches. It comes with a professional design and a responsive one at that, which should help with the SERPS. It also comes with 4 layout types for header that you can use as well short code generator and so much more.
This WordPress theme comes pre-loaded with Gutenberg editor making it easy to upload content and edit, instantaneously. The overall design is a tad plain but somehow it works perfectly which is why it makes the list.
The interesting thing about Wedding Videographer is that as a theme, you can use it for your business or even use it to set up a personal blog. The overall design is simple enough; it also comes with a minimal grid system that you can use to highlight and contrast certain images.
It comes with 4 different grid types for the home page along with different header images and even gets the single posts dressed up, as per your preference. The Gutenberg editor makes it easy to add and tweak content and with it, your website should get better traction online.
This Gutenberg WordPress theme can be used for HR board, consultancies and practically most themes. It comes with a responsive design and one that should help you make a better connect with the people out there. It is compatible with most page builder plugins, and can be viewed using any device.