The main reason to clean up your WordPress website has been explained in this article.
It will help you increase the footfall in your website.
Imagine you are a car racer, racing on the track and want to win the race so it's not only enough to only have a well-tuned car but other factors are also needed.
Now a question comes in your mind that what is the relation of WordPress with a car? Suppose, you are trying to open a web page and it's taking too much time, then what will happen then?
The answer is either you will lose interest or you will just leave that particular page and continue to search other pages.
Cleaning up your WordPress website not only ensures more footfall but it also helps you to rank better in the results of search engines.
Here a few easy yet effective ways to clean up your WordPress website are discussed.
Select Great Web Host
The web host is like a path where your WordPress website runs smoothly so try to ensure a perfect web hosting plan for your website to run as fast as possible.
If you have a personal blog with limited visitors then you may choose an average web hosting plan with comparatively fewer server resources.
But you need to ensure one thing that if the web hosting plan is meeting your requirements then your website may face excess loading times and poor responses.
Most of the website owners run their website on a shared hosting plan it means the host's resources are shared with other websites. This leads to poor performance and a lack of response from their audiences.
You must need to ensure that your web host supports all the updated and latest technologies that can only make your website perform well. If you need to eliminate all these possibilities then you may have to go with a better web hosting plan.
One thing that you need to remember while choosing any web hosting plan that speed is entirely dependent on your requirements and it has charges.
Some well managed hosting solutions will help you to clean up your WordPress website and to maintain your website at a specific interval.
Only well planned and technically updated web hosts can ensure a perfect performance for your website.
Install a Perfect Cache Plugin
Cache helps your website to load faster by combining javascript and CSS files and also caches the HTML version of your most visited page and posts that help to cut down the server response time.
An updated cache plugin can save your audiences' time by eliminating the excess page generating time.
Most of the widely used cache plugins have several features like CDN (content delivery network), image optimization, Gzip compression, and many others.
We will introduce some of most popular cache plugins are
1. W3 Total Cache:

2. WP Super Cache:

3. WP Fastest Cache:

Several hosting servers come with pre-installed cache plug-ins that can take care of the major portion of the optimization tasks mentioned here earlier.
Use a Fast Theme
Suppose you are a car racer but your car is not designed adequately with proper aerodynamics then what will happen? Unfortunately, the answer is you will lose the position in the race if you compete in the race with this car.
The same is also true for your WordPress website. A theme is an essential component of your page that can help you to load your webpage quickly. Themes that are not coded properly and have the heavy script and image properties often take more time to load that ensures your target audiences to visit other pages rather than yours.
Nowadays, most popular themes are not only light but they are also compatible with several devices such as laptops, desktop, mobiles, or tablets.
We recommended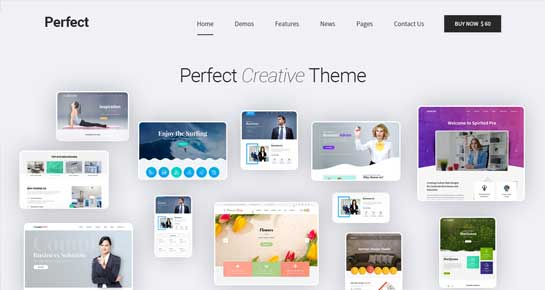 and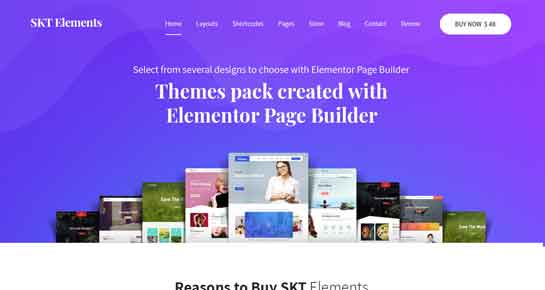 are the most popular fast and SEO friendly themes.
So before publishing your website you need to ensure that your page is not having a heavy theme as it can be a negative factor for your website.
Connection to a Reliable CDN is Important
CDN also is known as a content delivery network is a bunch of connected servers that are covering around the globe. Each server on the CDN has a cached copy of your website's files that reduces workload from your hosting.
CDN fetches the content from the closest server as per the location of your audiences. This network clones your website content to other servers that can boost up your website's speed.
It is important to choose a reliable CDN that can only save page loading time and also can attract heavy traffic on your website.
There are several CDN that can help you to resolve your website's speed issues and fortunately some CDN offers a free plan. There are also several CDN that can only host some parts of your website such as the image.
Install Essential Plugins only
Plugins are the helpful element for your WordPress website but too much of it can also slow down your site.
If you are experiencing that your website is taking too much time to load then check the plugins that you are using. Remove all the unnecessary plugins from your website and try to keep the most relevant plug-ins.
Ideally, you need three types of plugins namely SEO, Optimization, and security plug-ins for your website and sometimes marketing, form, and backup plugins are also required.
Other plug-ins you are adding to your webpage is associating several risk factors for your page. Installing essential plug-ins is another effective way to clean up your WordPress website as well as helps in optimizing the website too.
Another matter of concern is the security issues because WordPress is often considered to be an unsecured platform so it is vulnerable to install substandard plug-ins.
Gzip Compression
Compression helps you to reduce the file size to smaller for faster network transfers. Some hosts have built gzip compression on their dashboard while in other hosts you have to install some plug-ins to enable this service.
Gzip compressor can also reduce 95% of the file size in some cases, but the average compression ratio is lower. Smaller file size means saving time for your audiences while loading your webpage.
The best feature that gzip provides you is that all the compression process happens solely on the server. When your audiences' browser sends the request to your web host for the web results then only the compressed files are served without any prior delay.
For example, if your page has 5 MB of data to load, even it is compressed by 30% then it means after compression the size is 1.5 MB. Now, you have the idea about the file size difference and this is the only factor that abandons your audiences from exploring your website.
Keep your WordPress Up-to-date
When you are using anything then maintaining the thing properly can ensure the longevity of the particular thing so the same goes for your WordPress website too.
WordPress is an open-source project that has a thousand contributors to make the platform better and user-friendly.
WordPress offers various updates with new features, Critical bugs or security fixes frequently for its users to experience the smooth operation of their websites.
An update is not a complex thing to do all you need is to click a button and experience the hustle free performance of your WordPress website. There are also several other updates for the themes and plug-ins that are also important for you to ensure faster performance for your WordPress website.
Optimize the Uploaded Images
Images are another significant element of your website that attracts huge footfall at your website and also makes your web content more accessible and readable to your audiences.
Large images are often the main cause of abandoning audiences to explore your website. Large images are not easy to load in some browsers but optimizing images can make your website blazing fast.
As per proposed guidelines by HTTP archive the average size of all uploaded or external images should be around 1 MB.
The old way to optimize your images was to use image editors before uploading them to your website.
Nowadays, with the development of technology, several plug-ins can optimize every image on your website automatically ensuring the highest quality in the smallest size. Some image optimizers also help you to optimize existing images on your website.
As a developer, you need to keep in mind that the overuse of image or too much image on your web page takes too much time to load on your audiences' browser.
Thus, high sized images also have a high cache memory so optimizing those can also clean up your WordPress website and are also able to optimize them effectively.
One thing you must know that when you upload any image on your WordPress website then WordPress creates different sizes of those images. So, uploading a full-size image and then compressing it to a smaller size can only assure you a slow website.
Unfortunately, it happens frequently so as a developer or owner of your website you need to choose a suitable image size for your website that can only attract huge traffic on your website.
But before compressing images whatever the way is just to make sure that the quality of the image is not compromised.
Optimize your Database
Let's take an example, you have a library that contains many books some of them are relevant and others are of no use. So, all you need is to clean the irrelevant or unnecessary books if you want to access relevant books easily.
The strategy is also the same for WordPress too sometimes the database of your WordPress site is clogged up with unnecessary information or data.
Unnecessary data clogging to your database can slow down your website so you just need to clean up your WordPress website for better performance.
Several things are considered to be irrelevant information such as revisions of your post, spam comments, unused tags, expired transients, and many others that causes your website to lag. Several plug-ins offer you to perform the clean up at ease and effectively.
A clean and well-managed database can run queries to fetch data more easily and enhance the overall performance of your website.
Store Heavy Media to External Platforms and Use Lazy Loadings
Let's take an example first, you have two separate web pages, the first one contains 100 images of 3 KB each, and another one contains 2 images of 2 MB each now the question is what page will load faster?
The answer is the latter one as it has only two images that won't give pressure to the server, therefore, it will not cause your website to slow down to other users. If your website has a large amount of media then it is advisable to send them entirely to a different external platform. You might say that this is also the same as CDN but no there is a notable difference with CDN.
CDN clones the original files in many servers around the globe but the original files are still there on your web server. As a developer, you just need to offload hosting videos files to external platforms and embed them on your website. This is considered to be an effective way to clean up your WordPress website as well as to attract more traffic to your website.
Now comes lazy loadings, it is the way that helps to optimize your WordPress website. Let's take an example; there are some images on your webpage that can only be seen whenever the users scroll your page.
So, it is not necessary to download those images on the time of initial page loading instead those images can be downloaded when the user is scrolling your page. This strategy is known as lazy loadings. According to a survey, you can save more than 10% in page size as well as page loading time after using this method.
Several plug-ins can help you to apply lazy loading and image optimization at the same time.
From the above discussion, you must have a clear picture of the significance of cleaning and optimizing your WordPress website. Fast loading sites not only attract huge traffic or improve user experience but also improves search rankings of your website.