Christmas is all about lightings, wishes, cookies, gifts and a lot more. As we decorate all around during Christmas, in a similar way, we need to design our website with free Christmas Design Fonts so that like Christmas Eve, our website also, makes our eyes sparkling.
Like decorations are necessary during Christmas, the decoration is necessary during web creation. X-mas fonts are mandatory for making website digital, postcards, custom clothes, dishes with a printed message and so on.
Making all such related things is like preparing a gift for the customers. Santa distributes the gifts to all of its well-wishers, similar in a way, we can also provide with gifts and vouchers to our customers through these beautiful fonts, designs, layouts.
Here in this blog, I am going to show you with some of the 15 best free Christmas Fonts for all your holiday designs. Come, let's have a look: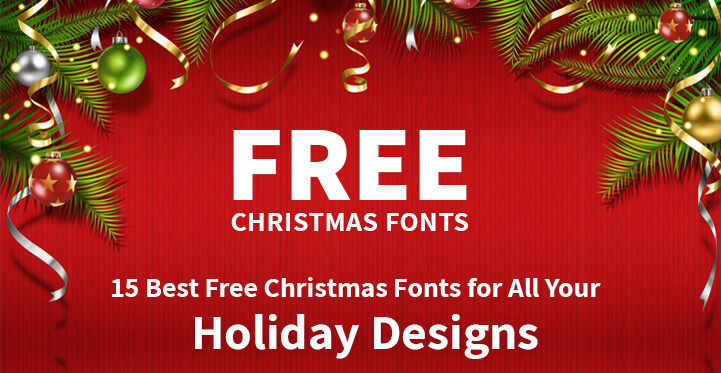 15 Best Free Christmas Fonts for All Your Holiday Designs
1. Christmas Eve :

I am going to start with Christmas Eve, all because Christmas starts with Christmas eve night. This font is one of the top most used Christmas free fonts for all your holiday designs.
It gives you with a lot of Christmas related details, lightings, sparkle, tiny X-mas trees and a lot more. This font can be used for large designs in your website such as headings, logo, title. Try this Christmas Eve font and decorate your websites.
2. One Starry Night :

For admirers of circles and twirls, here is an unfathomably upscale and eye-getting One Starry Night font style. In spite of the fact that the font is very explained in its plan, one is totally intelligible.
Works splendidly for short titles and accessible in capitalized letters, lowercase letters, numbers, and a couple of images. The font is stunning, eye-pleasing, Getty and works well for all your holiday designs.
3. Miraculous Christmas :

Miraculous as the name says, miracle, this fonts even adds the snowman quality to add extra holiday cheer to your website. Miraculous Christmas is a cursive font, easy to read and provides a great option for the logo.
This font is best free Christmas Fonts when it comes to using as for personal, but for a commercial one, one needs to contact the font's creator.
Beautifully crafted and designed alphabets, and a symbol of snowman makes the font so adorable that one can't help themselves from not using it.
4. Christmas Tree :

Christmas tree as the name given, it includes tinny beautiful trees were inside the tree every alphabetic letter were included. Christmas tree font not only is used for winter holidays but also for any kind of websites.
It includes and gives the impact of trees and nature. The trees are green in color with letters stuffed inside it.
5. Christmas cards :
The vintage look is like love at first sight in my case. I am a die heart vintage collection lover. When talking about gift cards or vintage card, oh my, it is like the cherry on the cake or a plum cake with coffee on a Christmas Eve.
I am quite impressed and happy with the fonts I found that was used in a postcard centuries ago. It is tough to recreate those vintage fonts manually, one needs to learn typography or calligraphy for that.
This Christmas card brings you with the one premade where you can create any text in an old-fashioned style. This best free Christmas Fonts will give a classy look to your website for all your holiday designs.
6. PW Christmas :

PW Christmas, I just name it as cutie pie as another name. Each alphabet, letters, numbers, special characters are dressed as if they all had a party. Lightings, bows, clips, stars, and a variety of designs being used with each and every letter.
This font is better suited for the header title or other large elements, not good to use as body text or menu items. Again, PW Christmas fonts are free for personal use and charges apply for commercial use. So for commercial use, one has to contact the font's creator.
Checkout our latest design Christmas WordPress theme for creating a festival website https://www.sktthemes.org/shop/christmas-wordpress-theme/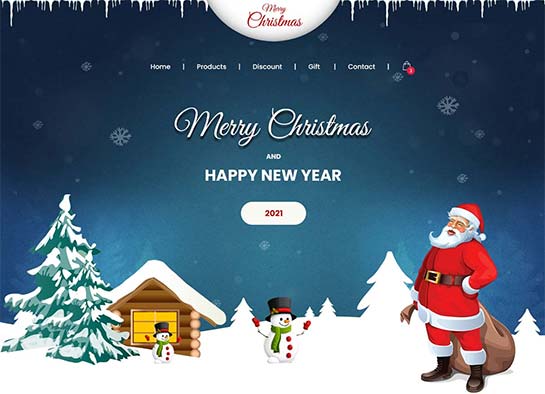 7. MTF Dear Santa :

MTF Dear Santa is about Christmas representations. This specific text style highlights amusing Santas, treats, and adorable reindeers. The letters themselves seem to be like Comic Sans, however, we can excuse that transgression because of its one of a kind delineations.
Rather than a portion of alternate fonts we've highlighted, this one is progressively intelligible and can hence be utilized in some site components too, including symbols and menus.
8. Merry Christmas :

Merry Christmas font consists of reindeers, stars, lightings, cursive alphabets, and other different symbols and special characters.
This font is cute and gives your site a look while designing. Comes with cookie men, snowflakes, and some presents, this type of decorative fonts makes your typeface unique, one can use it throughout the websites to make it look even more creative, beautiful and stunning.
9. Frosty :


Name itself gives the clue, snowman, snow, ice, frozen and frosty. Surrounded by cute small snowflakes this font makes the title even more high-lighted and creates a design in the title bar.
10. Mountains of Christmas :

In case you're searching for the ideal fonts to compose solicitations to Christmas party, we have the ideal decision for you.
Mountains of Christmas is a fun textual style with an easygoing style that is ideal for blending with delineations or to use for titles. It can likewise function admirably when utilized in some page components, similar to symbols.
Mountains of Christmas isn't simply best free Christmas Fonts for individual use, yet additionally for business purposes. Accordingly, no permit or authorization required for commercial use.
11. Kingthings Eggypegg :
This font gives a special caligraphy textual style with lightings, glitters, various designs, balloons, trees, bows and so forth. The best part is Kingthings Eggypegg is free for personal as well as for commercial use.
Incredible designs and typography styles make this font unique and stand out from others. If you want to make attention-grabbing headings than you can use this font in your website.
12. Candy Cane :

The candy cane is designed like a piece of candy floss. With strips all around, sweet like a lollypop, this candy cane font is another best free Christmas fonts for all your holiday designs.
It likewise has the advantage of being usable throughout the entire year, as its candy based design isn't selective to the holiday time period.
13. Kingthings Christmas :

The Kingthings Christmas font highlights one of the most standout designs among our decisions. Each letter ascends from the snow and they all incorporate their very own little star groupings, which makes for an astounding impact.
Generally speaking, it's an ideal decision to add some snowy cheer to your plans. In contrast to a few of our included fonts, Kingthings Christmas is completely free for both individual and commercial use.
14. Christmas Time :

Christmas Time fonts are like you might have seen outside the horror show boards, bold, dynamic, stylish, and best for headings or title of the website.
Usually comes in a red and black color format, if not, if I am wrong then I would recommend that red and black color is perfect for this type. Practically it screams Christmas.
15. Gingerbread House :
This type of fonts you generally have seen at the animated or cartoons headings or title, or like a haunting house, nightmare cartoon characters name were generally seen in such a font.
Gingerbread house is again one of the topmost and widely used best free Christmas fonts for all your holiday designs and creativity, one can have this classic typeface, works well with Halloween animated.
Conclusion:
There are a lot more Christmas fonts available in the market, but here in this article, I have mentioned some of the most and widely used fonts with there best result oriented and creative.
These Christmas fonts will help you to make your website designs more creative, innovative, stunning and beautiful. Try these listed Christmas fonts for all your holiday designs.