So you happen to be an intrepid traveler and a frequent one at that fantastic. And you want to be able to set up a travel website with the help of a business WordPress blog?
Well, the good news is that the process is fairly easy but with so many platform choices, themes and designs. To pick from, the overall process could get a tad overwhelming.
And that is exactly why we have broken up the process, step-by-step so you should be able to set up your WordPress website, without much difficulty or hassle.
Create Travel WordPress Blog with SKTs "The Trip" WordPress Theme
1. Choose the right title for your blog :
It may not seem like much but the title can literally make. Break you or to be more specific can make all the difference between whether you would end up snagging a fair amount of online traffic or none at all. Some users often choose a long title and that is a mistake.
What you need to do is to select a short title, one that other users would remember because it is short and memorable.

For example, let us assume that you want to start a travel blog, then naming your blog as "around the world in eighty days" could well be a costly mistake.
Instead you can opt for something simple but one that has not been overused either. Granted that does not exactly sound simple enough so ask around, check out the other blogs, review what your website is all about and choose a title that is short, simple, and to the point. And try to think long term and remember, your title becomes part of your branding.
2. Set up reliable hosting :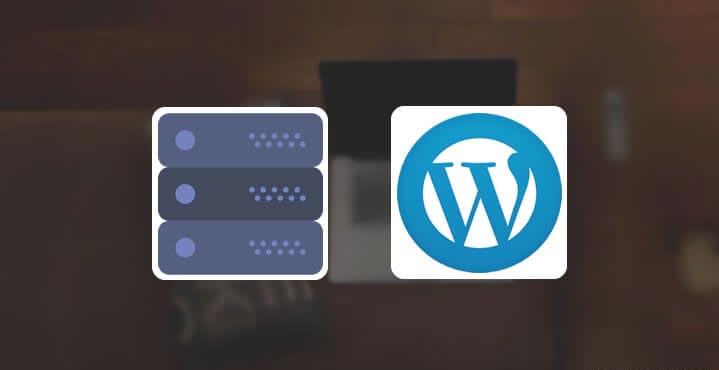 If you happen to be one of those who has little or no clue as to what hosting is all about, then you would definitely want to read this section.
Think of hosting as a long term rental agreement; you are essentially renting space on the internet to store your main files, pictures, videos and other related information so that online users can locate and access your website when they type in your domain name.
There are various hosting companies out there and what's more, WordPress offers managed hosting as well. So you can review the lot and choose the one that fits your current requirements.
3. Set up your website/blog :
When it comes to your business WordPress blog, all you need to do is to apply for and register with a reliable hosting plan with a reputable vendor.
Once you have registered your account, you can go to the host website, and get the process started. You can now check and see if your domain name, the one you had selected is available.
And if it is, you can go ahead and choose the features you would like featured on your website and complete the process.
4. Go for self hosted account :
When you are in the process of setting up your business WordPress blog you may want to go for a self hosted blog rather than opt for free WordPress.com.
Essentially, this means that all the important WordPress files, as it relates to your website will now be stored with the third party provider, that hosts your website.
One of the reasons that you would want to go for self hosting as opposed to any free hosting offered by WordPress is that it allows you more control over what you can feature on your website, whether you can sell ad space and the list goes on.
5. Learn WordPress :
You are planning to setup a business WordPress blog and naturally, if you plan to utilize the competitive edge that WordPress can provide you with, then it goes without saying that you would want to learn how to use WordPress.
If you plan to tap WordPress effectively, then you need to learn how to use the platform effectively. It is adaptable, highly flexible and comes with various innovative features that you can use to boost your traffic.
There are quite a few free online resources that you can use for the same; figure out what the dashboard is all about, how to tweak your settings, how to customize it etc.
6. Download a "The Trip" theme from SKT Themes :
This is easier said than done given the fact that there are countless business related themes to pick from. "The Trip" is a travel Blog WordPress theme design and developed by SKT Themes.
When it comes to your business WordPress blog, you need to ensure that you take adequate care to make sure that you choose the right theme for your blog.
The Trip is perfect for create travel WordPress blog. You need to ensure that your blog comes with adequate functionality, and ensure that you choose a responsive design over a static one for obvious reasons.
You would want your blog to be accessible, from any device which is all the more reason that you should go for a robust, responsive design, and one that allows you to install third party plugins that can provide your blog with advanced functionality.
7. Install essential plugins :
It goes without saying that the more user centric features you have on your blog, the more traffic you are bound to get. But that does not mean that you load your blog with all the plugins you come across as it can cause your blog to slow down.
Just opt for a few core essential plugins and a few customer centric ones that can provide your blog with advanced functionality. This should do the trick.
8. The about page :
This is actually one of the more important pages of create travel WordPress blog. Online users would want to know more about the company and the team behind the blog. Just make sure that your "about us" information is short, to the point and personable at the same time.
That may sound like a tall order but it can be done – just check out some of the top ranking websites and check out their about pages and you should soon have an idea as to what to add to your own.
9. Social media plugins :
It goes without saying that you need to opt for a theme that allows you to install social media plugins on your blog without any hassle.
With the help of this plugin, you should be able to leverage social media sites and in the process, get more visibility and traffic for your blog.
10. Join a course :
Of course, this is not mandatory but since you are a beginner and not that familiar with WordPress, you may want to join a professional course.
At the very least, the course should teach you all you need to know about WordPress. Even shows you how to leverage the same effectively.
Soon, you should be able to get the required traffic, visibility and even get your content shared to other social media platforms in real time.
Just keep in mind that there are a lot of courses out there and if you are opting for a professional course. Then you should be prepared to pay a small fee.
But make sure that you check the background of the company in question and see if their course has been reviewed already.
11. The first post :
It is your blog and it is your very first post; your first post can be about anything. But do remember that you are trying to set up a professional business WordPress site and to that end, you need to ensure that your blog post is professional and not something rubbish.
Just make sure that the blog post does not say anything like "hello world". And make sure that it cohesive and coherent, and that it provides the users with some info about your blog and explains what it is all about. This should help your blog stand out for the right reason.
12. Update regularly :
No one likes to read a blog post that's already a year old. Irrespective of your niche, it is important that you update your blog regularly with at least two posts per week. This should help the content get shared onto various social media platforms.
Make sure that you craft some fantastic posts, which should help get your blog the attention it needs. And to ensure greater visibility for your blog, you may want to include a few high resolution images as well as video to go with the post.
These essential tips should enable you to set up and create travel WordPress blog with ease and without much difficulty.
Just remember to update your blog often and make sure that you leverage various social media platforms by publishing content online.
And soon, in no time at all, you should start getting more viable leads and in the process help boost the traffic to your website as well.