You are planning to make your website more reliable and resourceful. Then you have clicked the right link where we are going to discuss the ample opportunities and benefits of adding a knowledge base to your WordPress website.
Faster Source Of Information
Knowledge base helps the traffic to stick around and find in seconds whatever they need to know is available on your website or not. Moreover, their regular queries are answered at lightning-fast speed, so they can trust your website content more in comparison to others.
It also expands the horizon for the customers when they are not sure what to ask. Simply from the first word they type in, a result of numerous pages can be loaded to choose from. This helps them form a perspective and choose something relatable.
A Helping Aid To The Support Reps
If you are aiming to increase the endless traffic on your website, knowing the benefits of adding a knowledge base will never disappoint you or the support reps in your team. The higher volume or readership of your website leads to inflation of queries and doubts that are generated from the customer's side.
In fact, during the peak hour, weeks, or seasons, this can be no less than a migraine to answer each and every trivial question. We know it's impossible for your team to handle everything at once. Therefore, the addition of knowledge base onto your website channelizes the slight doubts which a standard FAQ section can also handle.
In doing so, most of the crowd without prior knowledge about your working module can be directed towards the question and answers bank. This way, even the team of your support reps can be at ease for a while.
Also, then your customer executives can focus on a premium band of customers or where the closing of a deal is going to impact the way they answer or handle a particular client.
Pretty Easy To Know The Top/Common Questions & Then Include Them In The Knowledge Base
Instead of giving opportunities to the customers who know how to divert your time to not so important things or operations, you must think twice before adding a knowledge base to your WordPress website.
For that, you need to think like a beginner who has no idea about the business module that has been presented on the WordPress website.
When you list down the simple, easy, and colloquial doubts in your mind as a visitor, having known the benefits of adding a knowledge base onto your website becomes a beneficial deal.
This way, the audiences will be catered to without the involvement of human resources. The help centre or the helpdesk which the customers find online can tackle every possible issue, and they will keep on trusting your website instead of jumping onto the next one with a faster way of their unending stream of questions and doubts.
Faster Customer Satisfaction Must Be Guaranteed
Even users know the simplicity of the questions they want to ask. And hence, they do not want to wait for anything trivial. It creates a bad impression in their minds when the website owners are not attending their call for help, even for the smallest issue.
Then they do not trust the brand for honouring their complex doubts or complaints.
However, with the knowledge base added onto your website, the customers do have 180 degrees of a shift in the perception they make for your website and the business you are running.
In short, users get the answers to their questions on an easy click. Their emergency to deliver a project or make an urgent purchase from your website gets answered. This saves a lot of extra expenses from their pocket, and they will thank you for being helpful.
Once you are helpful, they will be considering you repeatedly to solve their crises. It could be either related to professional commitments or personal demands. It all relies on the product that you are selling and how the customers are using them for their ultimate benefit.
Thus, the total benefits of adding a knowledge base to your favourite website today is a must-have option. In your absence, the knowledge base would not let a client or customer feel unattended. And then he or she will end up being highly satisfied with your services and choice of questions.
Faster Conversion Rates For Boosting Your Sales

Some customers have already made up their mind to buy from you. But they would still want to make sure one or two things in advance. Usually, these might be related to prices, extra benefits, warranties, or after-sale services.
For this, your team doesn't have to be present there online every time. With the help of creating and adding a knowledge base to the site, such customers will be attended within seconds. Their minuscule doubts will be cleared, and finally, they can check out the cart and get done with the payments.
Overall, this helps to build trust and influence the buying pattern of a precautious customer. As marketers or policymakers of your own business, you should know that most of the customers waver a lot during the final purchasing stage.
But adding a knowledge base help to ease such tension and worry in their gut and mind. This eventually helps in boosting revenues and sales for your business to survive in the highly competitive global market as well.
Attract New Traffic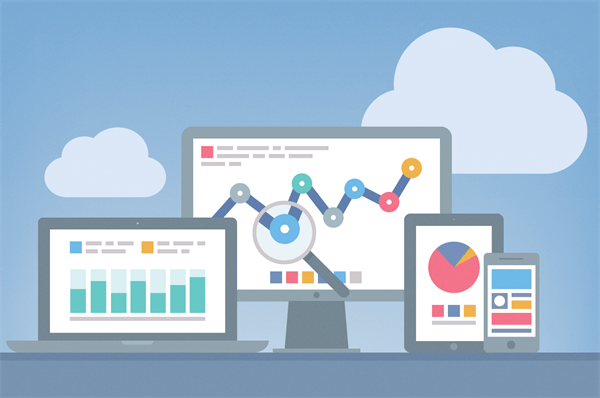 One of the core benefits of adding a knowledge base to your website should be the optimization of digital marketing strategies to invite fresh and new customer base to the links or landing pages.
For that matter, your internal links or inbound links should be highly updated, robust, and authentic. The top-most used search engines like Google, Yahoo, and others will then help you in directing the traffic to your homepage or any other page, based on the questions you have listed onto your knowledge base.
This helps in improving your SEO score, brand image, domain authenticity, and customer's rank for your website as their favourite choice.
Related Article
Wiki Knowledge Base WordPress Plugins