This time the best water testing service WordPress themes are under discussion for water testing laboratories and centers, water monitoring agencies and organizations, water reserve and environment protection NGOs, water quality assessment units, drinking water processing and producing factories, etc.
Water is an integral part of all kinds of living organisms, from nature and animal world to human beings. By getting into the human body, it enriches cells with nutrients and clears from negative consequences of life activities.
And while the natural water resources are unevenly distributed throughout the globe, they need special care and consideration to serve the mankind to the maximum extent and as long as possible.
On the other hand, there are certain purification processes to be undertaken in order to make this highly consumable drink safe and well maintained.
Our water testing service WordPress themes are mainly directed to the support of suchlike water centric businesses, activities and non profit undertakings.
Choosing any of them for your current or future website will be a truly justified venture since all of them are as high quality both in look and performance as you may wish your website to be.
They are designed for a client of any background and business capacity, from ambitious entrepreneurs and huge resource managers to small sized business spectrum representatives and NGO campaigns working on a tight budget.
These water testing service WordPress themes are also immensely flexible and multidimensional to wear the outfit and embrace the technical platform your specific site needs.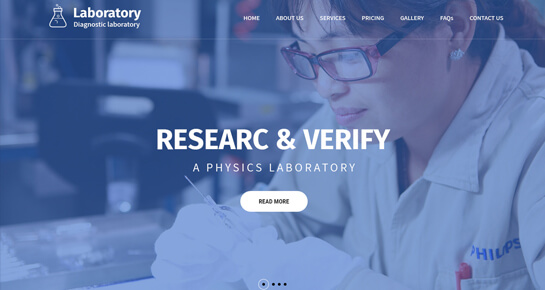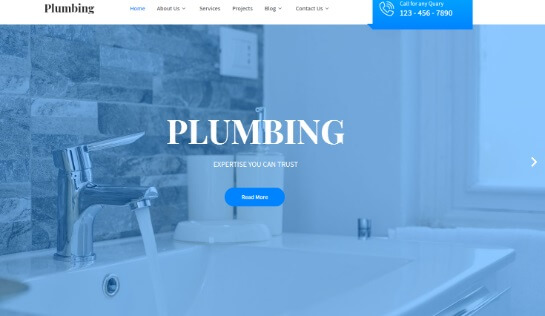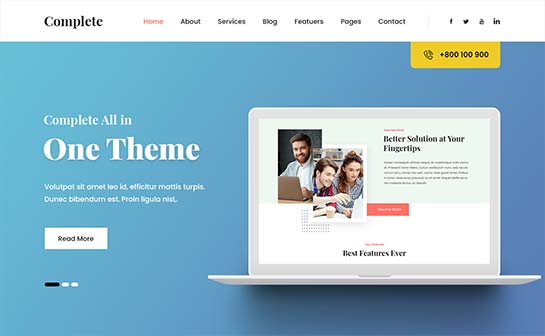 Complete Pro is one of the vastest and extensive water testing service WordPress themes that stands for precision and reliability, stupendous usability and control.
The setup and installation process of this perfect template has been simplified to the minimum time span and management so that all you need to do is to find the theme in the WordPress repository and import the demo content with a simple click installation.
Moreover, further management and customization processes are also pretty simple and can be done even by the first time web manager.
Use the suitable framework of this responsive website tool for sharing information about your national or local laboratory, residential and compliance water services, offer home water testing services, display your certificates and keep your audience interested with unique blog posts.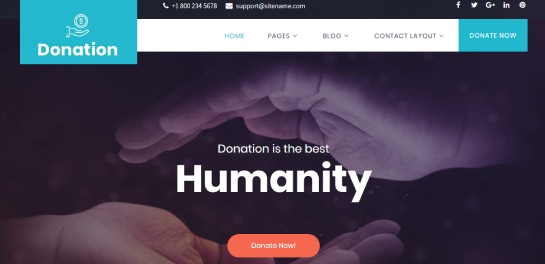 There are dozens of water stressed countries and localities, as well as thousands of people who are badly in need of clean drinking water. In this relation, there are ongoing donation programs and projects trying to change and save lives with water supply and purification.
Donation is one of such donation and charity templates of WordPress origin ready to share your humanitarian projects online and bring hundreds of thousands of people together to bright up one more life.
The theme is optimized for hosting as much content and as many HD ready images as you may think expedient for showcasing online. Homepage slider is the best to present the most important campaigns and donation programs in the form of high quality images and photos.
Donation and commercial plugins are all compatible with this template for integrating donation and ecommerce platforms and receiving more people engagement and making money from sale.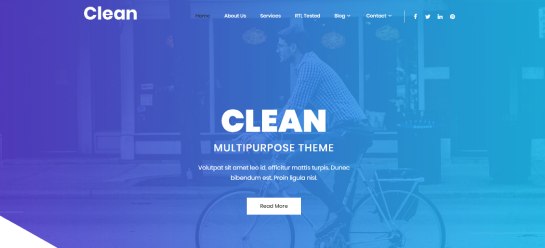 The next simple yet creative, affordable yet premium quality web solution among water testing service WordPress themes for water themed businesses and not only is called Clean Pro.
The clean and controllable design of the theme makes it possible for you to exercise any color gamut matching your audience expectations, your brand's colors, logo and more.
Additionally, the way your textual content will be displayed is also up to you since you are the one to choose the matching font type, color and size from the preloaded fonts package.
All in all, this amazingly dependably template shares the best coding and styling controls ready to move your website toward a secure future.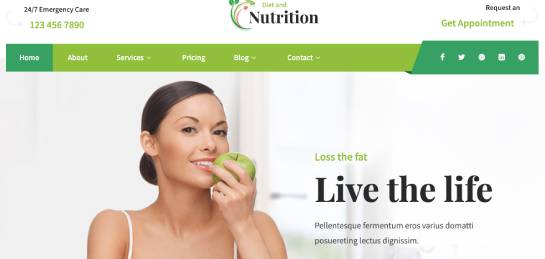 Another food, drink, nutrition related template that will be an absolutely stunning platform for water quality testing and analysis websites comes known as Diet and Nutrition.
The uncluttered and white based design of this template is quite universal meaning that you can restyle it as per your needs and combine with as much unique structure.
Just jump back to the theme's customizer panel and make all your changes catering to color and font, image and page management valid.
Diet and Nutrition's pliability comes from the avalanche of pre enabled features and controls ranging from page and post controls to widget ready areas, homepage sections arrangement, default slider controls, standard pages, etc.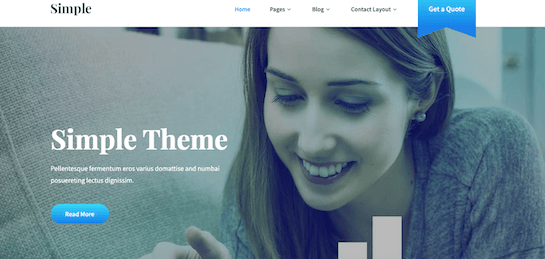 If you provide a bulk of water testing and quality assessment services both to individuals and companies and want to make your business more client centric with an online presence, Simple is what you need.
With a tranquil look and advanced controls, Simple is clean and crisp template you can give your preference to and pay less than the prices of the majority of other water testing service Wordpress themes are.
Convert your first time visitors to long period and loyal customers by making them feel the exceptional quality of your services and the expertise of your specialists.
This can be done by the proper presentation of your web content through the given sections and parts, insertion of the best images in the homepage slider, provision of contact form for the sake of the client's convenience, etc.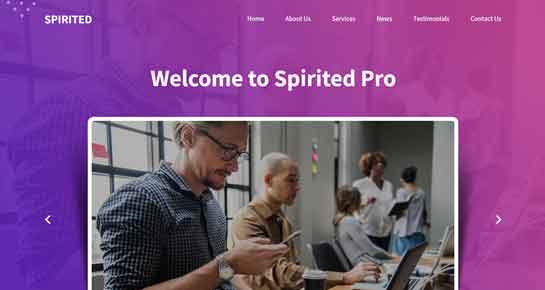 Spirited Pro is the next businesslike and elegant template tried and tested by many water industry representatives. Certified under GPL license, this template is open for any kind of customization and intervention by the website owner's side.
This SEO and SMO optimized template is really fast and dynamic in navigation so that your website is going to be smooth and convenient for the guests.
Moreover, both desktop and mobile users are going to find the same legible and pixel perfect content with the needed resizing and rescaling depending on the device used.