We are thrilled to bring you the results of our hard work in the form of the best telephone service WordPress themes.
These systems are intended for the pixel perfect performance across telephone and cell phone services, including repair and software, stores and shops, telecommunication service providers and companies, telephone exchange principalities, as well as other digital and electronic based businesses online.
The field of electronic communication is currently experiencing revolutionary changes associated with the globalization of production and economic processes in the world.
This corresponds to the emergence and development of new technologies: the emergence of computer and telecommunications systems, the introduction of fiber optic technology, the digital methods and devices of data transmission, etc.
However, in this turmoil of technological advancement, the invention of telephones, and later also cell phones can never be shadowed.
It was one of the first steps towards breaking geographical barriers and bringing friends, relatives, partners and colleagues closer.
And although there are more dynamic ways of digital communication as for now, ranging from email and fax to social media networks, the communication through telephone remains one of the relevant components in personal and business interaction.
The collection of the best telephone service WordPress themes is primary highlighted for all such digital and telecommunication companies providing telephone and cell phone services of any kind, selling electronic devices, etc.
Whether you are going to advertise your telephone services, local residential and business packages, high speed internet connection, support and security services or cell your digital products on favorable terms, these telephone service WordPress themes are for you.
Let's go through each of them separately so that you can reasonably choose the best one matching your demands.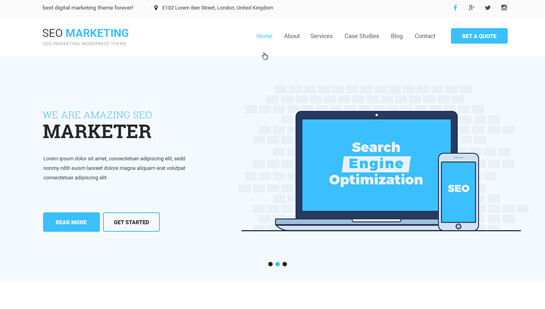 SKT SEO is not only about visual beauty and aesthetics. It's also about wonderful pliability and correctness in performance, as well as subordination to any admin's undertaking from the backend of the theme.
Thanks to this qualities and not only, SKT SEO is praised as one of the top rated telephone service WordPress themes that can freely function around any telephone and mobile phone based profile, Internet broadband services, SEO and SMO marketing, domain and hosting registrars and more.
Once you are united with this responsive yet simple in operation template, be sure nothing will prevent your website from appearing online around the clock and being easy to crawl and rank for search engine algorithms.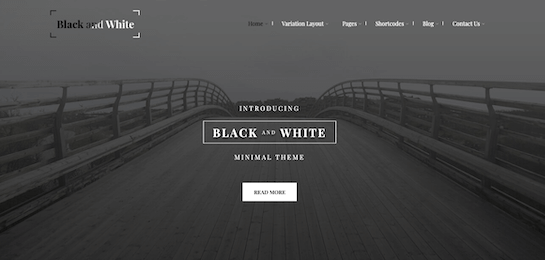 Another recommendation for telephone service providers and digital marketers, phone repair centers and stores is called Black and White.
The mission of Black and White is to enable anyone to create a digital design based on the modern web standards. It is based on the phenomenon that the website design is not only how beautiful your site looks and feels but also how well it works.
This template is quite adaptive and accommodating meaning that you can play with the theme options, add something and preview it, or take a quick step back and remove whatever you have added recently without hectic coding.
Moreover, whatever the content and image arrangement your site is, the mobile optimized version of your site with all the required changes is 100 % guaranteed with this theme.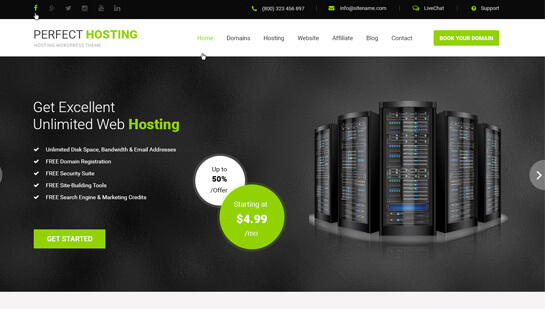 SKT Hosting is also one of the niche specific telephone service WordPress themes to deliver customer centric and engaging experience for your potential and prospective clients.
Additionally, this amazingly developed and well coded website tool feels perfect when hosted by any digital industry representative, domain and hosting, security license and service package provision organizations, Internet providers, telecommunication networks, etc.
SKT Hosting, as a part of your virtual profile, will grant you with a rich feature base to work on and achieve the impeccable form and function of you site your clients will evaluate high.
It comes with all the first aid options and elements, fonts and shortcodes packs, service and other boxes to emphasize your offers and services, etc.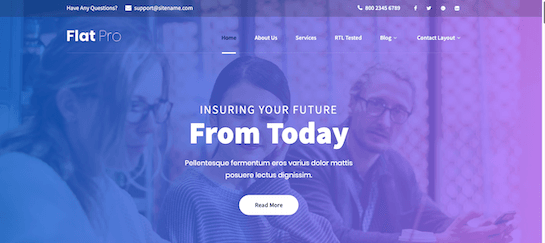 Are you going to craft a website that will be qualitatively stable and durable? We do hope so, because there is no other way to beat the fierce competition in the digital arena.
Flat Pro is one of such stable and persistent templates designed and decorated for business spectrum and its all branches. Hence, telephone service providers need not spend their time on further searches for relevant ecosystem on which a well formatted and sophisticated website can be built on.
Flat web design still keeps its apparel on the clients' journey while improving the loading speed, making the visual more attention grabbing, as well as supporting responsiveness and SEO results of your theme.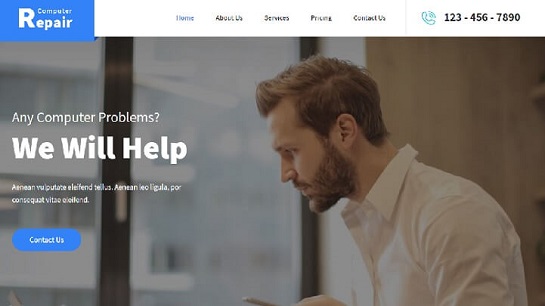 Another exclusive pattern incorporated in our assemblage of computer service WordPress themes that will blow your mind comes launched as High Tech.
A key tenet of this digital product is to provide framework that is custom built to tailor to the marketing needs of any webmaster or website admin. It means that High Tech can be modified and refreshed as many times as you may wish to keep your profile and its services easy to achieve for your audience.
Suitable also for computer and telephone, mobile and gadget repair services, High Tech comprises dynamic features and characteristics paired with translation and commercial ready nature.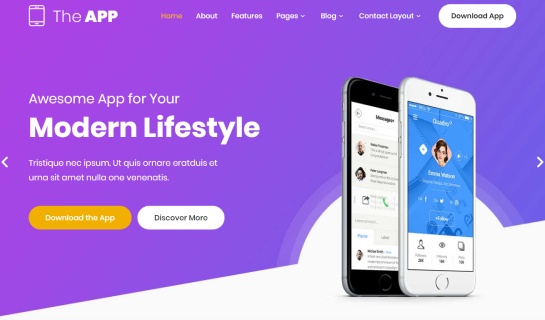 The App Pro is the next innovative template that will help your grow your business and client base in the most effective yet cost conscious way.
With 0 expertise in web design and development, you will be capable of exercising the theme in its full potential and even extending its capacities to reach a better commercial platform, multilingual content, additional shortcodes and more.
Since mobile friendliness and cross mobile compatibility jump into the same boat together with client satisfaction, The App Pro has been coded to share those qualities to the maximum extent.
As for the other advantages of the theme, it is widget friendly with controllable parts, background areas, images, colors, fonts, etc.