Across – the – board compilation of the best school WordPress themes for all kinds of learning institutions.
These school WordPress themes can be used for websites ranging from preschools and schools to universities, as well as e – learning platforms and private classes.
Education and learning industry is notoriously competitive and highly challenging. Well – known hustles and bustles include restricted financial means, the necessity of changing your residence or even country, encountering new array of obstacles on your way and much more.
The hurdle of this segment seems to be mitigated by the rapid emergence and continual growth of digital spectrum and its multidimensional and multi – scale possibilities both for education service providers, including preschools, schools.
And universities and institutions, public and private colleagues, learning and language centers, private tutors and classes on the one hand, and the student and pupil base on the other.
WordPress content management system, in its turn, has long established its dominance over others as a crucial juncture of the outright precision and usability across all kinds of topics and niches. Subsequently, school and education – related ones were not neglected either.
We at SKT Themes are totally thrilled to bring you the best collection of school WordPress themes to convert all your efforts into tangible deliverables.
Each and every pattern that is specified in the continuation of this article is in full compliance with all the standards prioritized by the modern WordPress society.
And its codex so that your will be insured against any kind of drawback or error, share your interesting, attention – grabbing and highly practical courses and lessons with your target audience.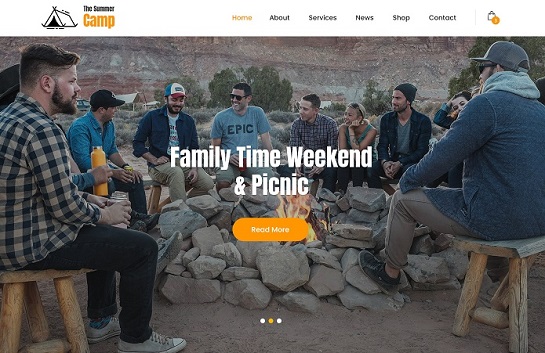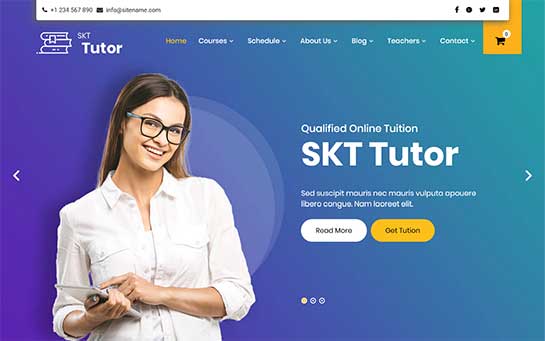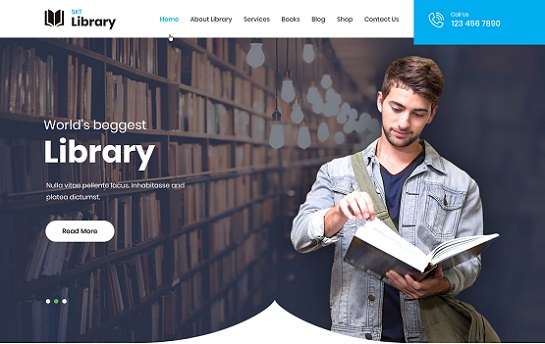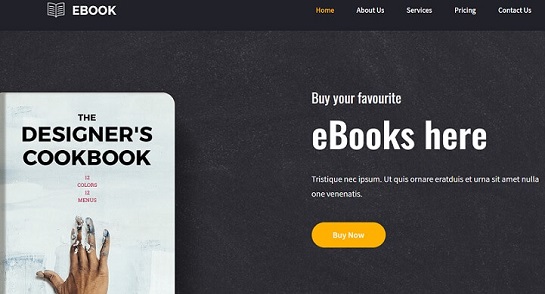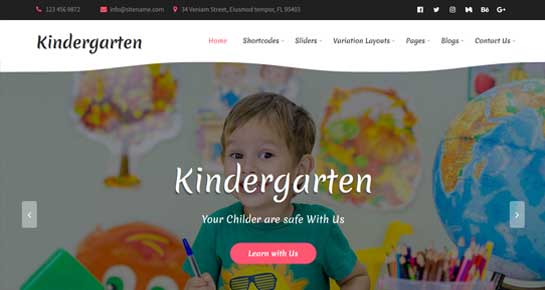 Kindergarten is multi – service and businesslike, thoroughly well –managed and polished sample among the school WordPress themes suitable for an educational center of school of every kind or nature.
This template is ready – made to share lots of education – oriented premiums to simplify the whole process of the website creation and customization in the shortest time imaginable.
Increase the overall value of your learning or educational arena and market it through the most optimal digital channels leading to larger market and new learners.
No more stress about posting your details, extending your profile functionality or generating high – quality results based on search engine optimized performance of Kindergarten.
The theme's arsenal also includes shortcodes for the quick content setup, plugin translation and shortcodes plugins, WooCommerce, Contact form, slider and gallery plugins compatibility, and finally, 100 percent responsiveness and SEO – compliant character to participate in affordable search engine campaigns for boosted traffic to your pages.
Feed your marketing or business mind with the most creative and eye – catchy ideas which will be possible to realize with Play School. Transform all your learning or school – related brainstorms and wheezes into something palpable for your website visitors and invite them to cooperate with you.
Showcase your profile details, your school or learning center establishment or origin history, its branches and working directions, courses and classes, their schedules and durations, offer other private and group options and let all the interested candidates make a reasonable decision.
What makes this template so convenient for schools or children – related education and development centers is that it has been stimulated with the creative and colorful juices of the theme authors to make the overall visualization of the template something worth admiration.
In case you want to create something both interactive and energetic, Complete Pro can be your best helping hand at this point.
While smoothly balanced between completeness and integrity in all its aspects, it is a real time – saver for every single web admin to organize and control each touch and part of the theme without any additional assistance of developers and designers.
However, the real fun begins when you try to add your own traits and preferences right from the backend. All in all, the admin dashboard of this theme as one of the amazing school WordPress themes has been made as ergonomic and environmental – friendly as it is convenient for an individual with 0 coding experience at all.
Be it a pre – school, kindergarten, crèche, school, college, online e –learning courses or private lessons for children and pupils, developmental and daycare centres, etc, parents are strictly the centre of any parent looking for the brightest future for his or her kid.
SKT Education shares every potential to create a persuasive image to inhale confidence to every parent or potential learner and student. General – purpose and amazingly projected, as well as clearly coded at its core, this website builder has also been coded to expose 100 % responsiveness and cross mobile compatibility as well.
This type of design will allow your web profile to be viewed in response to any mobile or device dimensions while keeping its attractive look and feel.
Exceptional and unconquerable, Exceptiona is one of the premium – class school WordPress themes dedicated to learning and high – quality education.
With the given sections and parts of the theme you will be able to break up all your content into reasonable and easy to digest portions and insert them into the most relevant section, offer your courses and services.
Give your location and contact details so that your potential clients can turn to your help in diverse communication channels.
Armed with convenient color wheel to change the existing colors, as well as multilingual ready and responsive, Exceptiona is designed with a uniquely sensitive, yet practical approach towards all its parts and toolbox.
As one of the leaders in the WordPress repository with its homogeneous unity of form and function, Blendit with its client – centric approach is backed up with a high – principled and staunch layout ready to speed up the website admin's workflow in all the applicable channels.
Thus, you can easily exercise the given platform, arm the homepage slider with the most enthralling photos, choose the right typography matching your brand or school identity with Google fonts, and supplement the given functionality with the help of diverse plugins.
The compatible plugins are WooCommerce, Contact Form 7, as well as SEO plugins.