A comprehensive compilation of sales page WordPress themes
These sales page WordPress themes can be used for all sales – based and sales funnel websites and landing pages coded for a single focused objective of promoting your selling digital and physical goods, items, services, etc in the digital realm.
The effective entry point of your eCommerce complaint and trade – related website can be best expressed by a powerful and alluring landing or sale page to relatively increase your sales rates.
Let you fully monitor and control your conversion rates in order to achieve the desired results in your relevant industry or operational spectrum.
Generally speaking, the scenario of each sales page is to grab the visitor's attention and persuade the latter to undertake relevant actions for purchasing this or that product, service, app, e-book or whatever it is in the most convenient way without having to change its physical location and go to some store, thus spending money, time, etc.
In this relation we have selected the best list of sales page WordPress themes released by SKT Themes at a professional level, so that every single businessman or private entrepreneur will be able to take great advantage of the practical lead generation system embedded into his website.
All of the below – specified templates have been created with the trade and marketing practices and channels in the developers' mind to minimize your future efforts of dealing with categorization of your products and displaying them in an easy to search and find format.
What makes those templates something worth consideration is their ultimately designed appearance that is, however, ready to acquire your preferences and respond to your changes.
Surprisingly easy to control theme backend for mastering your web selling page effectively, yet easily, as well as insuperable functionality so that your website users will never feel irritated because of this or that unjustified error.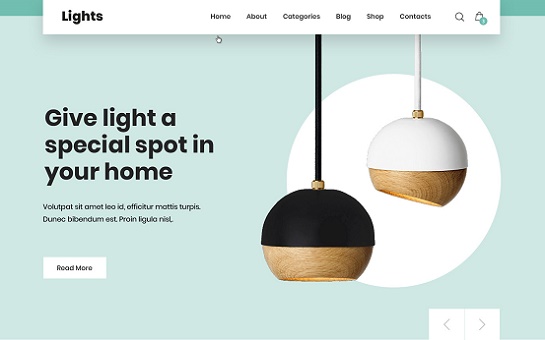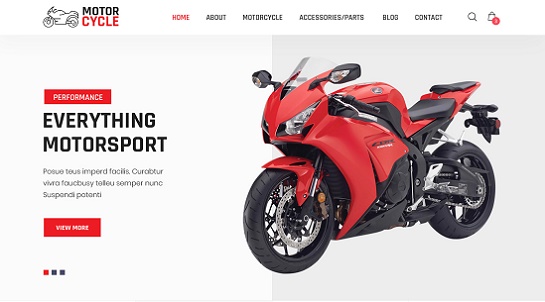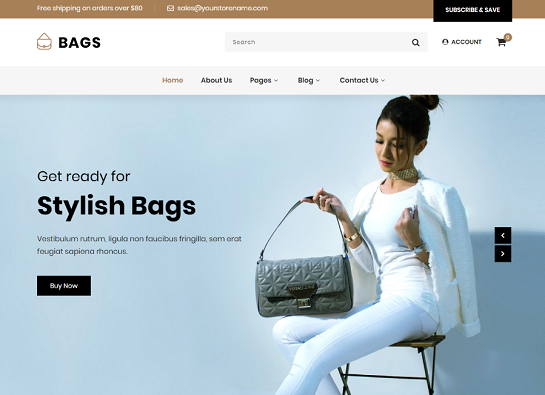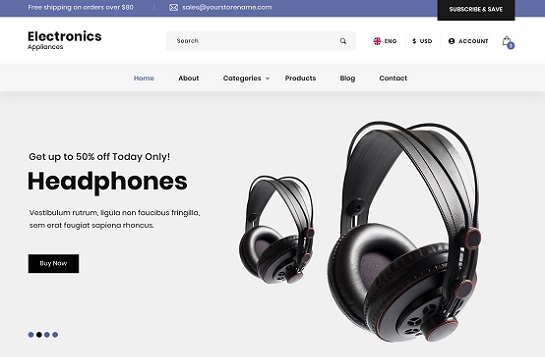 The best sales page WordPress themes for soccer sports club, football club, gold sport, tennis club and various sports club website. All you need is to customize the website as per you business niche.
With fully access to easy navigation, content, photos, images and more that would be helpful to attract more users towards your business.
You can also drive your user's attention through the blog news, club events, attractive photos, gallery with clean and modern design. Use this template to make sure your potential clients are able to reach you without any difficulty. You can even use this theme to advertise your content in best way.
Elastic Pro has some contemporaneous and functional design that can be used to create successful website for any business niche.
You can use this theme for sports website, driving school, course, scuba driving and more. This will be an ideal solution for creating indoor and outdoor activity website.
This template will be useful for proving services that you want to serve including tourist activities, free fall activities and more.
With some plugin integration you can design extreme good looking website. All design and layouts is user friendly and admin friendly means you don't need to be experienced in coding.
SKT Cafe Pro is a neat and clean sales page WordPress themes that can be used to generate revenue from food and restaurant website. This theme design will help you to build an elegant and professional website for food related business. It is comfortable with all devices and browsers.
It will be helpful to handy in nature to create online presence for food providers and suppliers. It is also best accomplishment for food blog, recipe magazines, coffee shop, fast food and more.
Some other features of this template are site layout option, CSS3 animations, awesome fonts, background images, sliders, shortcodes and more.
One of the most popular and dependable shapes of sales page WordPress themes at your fingertips to occupy the leading role with your recorded client engagement statistics is Landing Page.
This inherently resourceful and intelligent selling page builder can be the starting point of your groundbreaking success in the chosen marketplace.
Designed with modern and alluring clean and minimal web design motives to be more streamlined and to – the – point, Landing Page shares all the primary elements and controls to be exercised in a reasonable way and move your online identity in a strategic line.
Hence it's up to you to practice easy and lightweight framework, more than 600 icons and fonts, add pricing tables plugins to create and embed your relevant tables, qTranslate X plugin for getting in touch with multilingual clients across the world and much more.
SEO – friendliness has also been assured to increase search engine results accuracy towards your selling content and thus boosting your social recognition.
In case you want to become a successful e – commerce merchant with pretty little investment right from the start and minimal costs for the future in order to maintain and develop your website accordingly, StartUp Pro shares all the potential of being ideal for your intentions.
Irrespective of the fact whether you are starting something new or want to revamp your previous website for bettering results and winning the customer's trust towards your services and products.
This wonderfully pliable and extremely user and customer – driven template celebrates stunning ecosystem ready to adjust itself to any prioritized needs and business visions.
The theme has been repeatedly checked for its responsiveness and cross mobile compatibility, hence no more worries about how your content will behave itself when mobile or tablet access is being made.
Diet and Nutrition is one more top – rated example in our list of sales page WordPress themes, the no – fuss, transparent and sensible, yet powerful and conceptually well – worked out identity of which will no way skimp on the strategic planning for your selling business.
Homepage default slider can be set to display effectual images of your newly – launched or arrived products to be in the focus of attention.
Homepage preloaded 10 different sections can be arranged accordingly and filled with all the target information and product lists, widgetized footer area can be publicized with your contact details and other informative details.
Contact form and Ninja forms can be available for optimal connection ties with your market, as well as responsive and SEO – compliant nature of the theme will foster your digital personality online.
PicArt with its single- purpose nature is considered another variant for all the sales managers and marketing specialists to create a web sales page, which will be more than just sign – up form or something persuasive.
The fresh – faced visual appearance combined with nicely – formatted homepage arrangements seamlessly eliminate the need of exerting extra endeavors for breathtaking promotion.
Instead, all the hard work has been done by SKT professionals and only fan part is left to the web admin in order to stylize and customize its profile as per his needs and wishes.
From convenient color wheel, handy packages of prebuilt elements to totally responsive and device – compatible coding, WooCommerce – friendliness for shopping and trading experience, PciArt has it all.
Cost – conscious and affordable, businesslike and near – perfection, yet simple and lightweight, SKT Industrial Pro is an unbeatable website creation toolbox available in the current repository of sales page WordPress themes as high – converting landing or selling page.
Create your sophisticated existence by the application of smoothly scrolling and easy navigable landing page and provide your potential clients to land on it anytime and from everywhere, as SKT Industrial has passed all the tests of responsiveness to fit any proposed screen dimensions set by default.
More than 10 sections are custom – built for you, however, you can increase the number up to 20 in case you think it expedient. SEO and SMO – optimization, replaceable slider, WooCommerce, NextGen Gallery and other plugins compatibility have also been guaranteed with this template.
The websites have been overly used platforms which are created with an intention to attract the right users to the business.
Every website aims at attracting the target customers to the website and they are happy to have as much traffic as possible. The focus, however, of the website remains the same that the visitors should be converted to customers.
Many businesses that uses websites as a primary source of customer creation in order to attract the target crowd uses landing pages.
The regular website is power packed to attract visitors if it has all the required functionalities but what it does not have is the power to convert them into customers which are done by something extraordinary, this extraordinary means the use of landing pages.
The sales page WordPress themes are great for creating these landing pages but before we jump into the themes let us understand what these landing pages are? The pages are in addition to the website where there is generally a call to action.
The users often feel that the customers should stay connected and thus the landing pages could ask them to sign a voucher for a win, or promote a new product, provide information about the sale on the website etc.
The Landing pages are a source of information which attracts the visitors and more often ask them to act. This means that the visitors are now turning into customers who are more likely to make a purchase or visit the site with an intention to purchase.
The sales page WordPress themes are a great source to create such pages. These are made with an intention of sales promotion. Since every business has many aspects and the chief amongst them is sales the efforts made in the theme is way more than any other theme.
The sales page WordPress themes are highly useful for e-commerce and trade websites but any other business form which wants to keep connected with the customers can also use this website theme.
The idea of the landing page is to just attract attention and provide visitors something of value so that they are tempted to act on what you have suggested. The returns could be tips, e-books, vouchers etc.
This is a great way to access information about the visitors and help them create an affiliation with the website.
This has been established that every business will require a sales page and thus the WordPress platform has created a lot of such themes for their support.
It is known that WordPress has always been at the top of the game when it comes to customers support and the effort of theme creation proves the same. The sales page WordPress themes are many and this sometimes adds to the confusion.
The users who are dealing with the landing pages for the first time often find it difficult to pick the best-suited website theme.
This is also solved with the creation of a list which has all the high rated website themes lined up just for the convenience of the users. They can make a selection from these simpler ones easily.
If you are an online retailer for certain products and services, then you should know that you are going to have to do a lot more than posting the referral link on the landing page and going with a Hail Mary while hoping that someone clicks on it.
You'll need to think out of the box and apart from optimizing your content; you may want to check out the sales page WordPress themes for landing page.
You need to make full use of what WordPress has on offer to direct your prospective leads attention to the "call to action" and more often than not, this result in better conversion than most.
That's why you need to check out and install the sales page WordPress themes for landing page, right away. Check out why this particular theme matters, especially if you are into sales.
Streamlined content: While you are more use to sales pages that seem to go on forever, these themes on the contrary come with a minimalistic look.

Of course, you could always revert to the old model but with this model, the themes strategically make full use of the white space to direct the user's attention to the call to action as well as to the key benefits.

And given the fact that online users have a short attention span, this makes much more sense and naturally, this method results in better conversion results than the old variant.

Call to action: The call to action is all the more important on a sales landing page; most users would want to review the key benefits and if they are still interested, then they would naturally click on the "buy now" button.

The great part about these themes is that you can customize the call to action button as you please and even pen a different message altogether.

Relevant information: This is a landing page, and you are trying to make a sale; naturally you would want to include a few high resolution images and these themes come equipped for the same, enabling you to upload several images with each post, which should help make it more popular.
Add-on pages: Naturally, your landing page would just be one part of your website; you may want to check out others such a "about us", "contact us" and even "checkout".

So, when selecting the theme for your website, you may want to double check to see if it comes with add on pages and even a built in page builder as well.
This is why you need to choose the appropriate theme for your website. Just take a little time to check out some of the top websites in your niche as that should provide you with an idea on how to go about it.
Once you have selected the theme, you can then give it a dry run and see if it is the one that you want for your website.