The trend to create a business website using WordPress themes has been strong in recent years and is growing even stronger as for now.
As one of the primary channels to find more clients and better reputation, the creation of professional looking sites with business WordPress themes is one of the practical ways used by thousands of legitimate business owners and service providers, product selling companies and merchandisers across the globe.
A fully electronic presentation of any business is one of the important marketing strategies to withstand the competitive business struggle in the contemporary world.
It helps both small and large caliber businesses significantly expand their market share, increase sales and win the attention of more customers, boost business identity and brand awareness, etc.
With all the above mentioned advantages and not only, putting your right foot on and going online with any of business WordPress themes becomes something worthwhile and engaging at the same time.
Hence, if you are a startup business owner, your wish to <create a business website using WordPress themes and conquer the online world is justified.
While WordPress CMS has long won the status of the most user friendly management system, dealing with business WordPress themes is going to be quite easy and affordable for a site owner of any background knowledge or coding experience.
However, there are certain steps you need to follow if you want to create a unique and fully personalized digital profile and share it with your target audience quickly. Let's see which actions you are expected to follow.
1. Choose your website domain
The adventurous journey of site creation starts with the selection of your site's address or domain and hosting or virtual space it is going to use for file and information storage.
Domain name or address of your site is a gateway to the digital reality and the first notion the virtual society is going to associate your business with. There are hundreds of domain registrars you can choose from and purchase compelling domain name.
The average price for a domain is around $ 15/year which, it's hard not to agree with, is quite affordable for the majority of businesses.
If you want to create a business website that will be well performing and hassle free, secured and protected around the clock, you need to choose hosting very carefully.
In this relation, one of the best recommendations we have is SKT Hosting with different hosting plans and price ranges for one website and several websites. All of them are feature rich and supported by the dedicated experts at SKT Themes so that you are going to be kilometers away from frustrating web admin experience.
2. Install WordPress
Installing WordPress can be really easy and will take you only several minutes even if you are non techy at all. Just download the latest version of WordPress and follow the instructions of WordPress Codex.
3. Choose and customize WordPress theme to match your specific needs
As soon as the above discussed processes are completed, you are a step away from the creation of your business website.
Now you need to concentrate all your efforts on making your head out of the infinite number of business WordPress themes available in the official library of WordPress.
In order to nail down your selection to the best ones, we are going to highlight some of the best and businesslike WordPress templates you can ground your digital success on.
These business WordPress themes are superb in management and customization as well while being armed with live customizer for quick changes, as well as powerful feature pack to manage the final look and feel of your site with ease.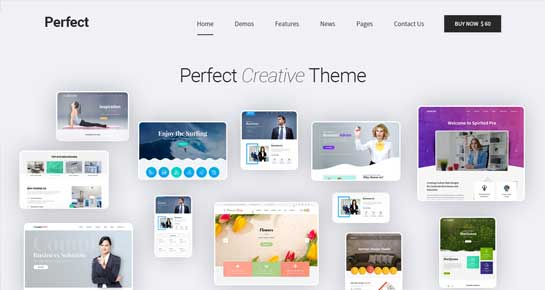 SKT Perfect is one of the heroes among the best business WordPress themes. Wonderfully customizable based on drag and drop, scale and position functionality, this awesome template is ideal not only for business, but also any kind of other purposes, from non profit to personal.
It is also responsive and mobile optimized, search engine friendly and commercial ready to take your site to new heights and new working horizons.
Financial world and all its manifestations can get a really good profit from Finance.
Cost effective in pricing yet frequently updated and improved to be present and future scalable, Finance comes with preloaded shortcodes, font and icon, button and CTA controls.
Also, available prebuilt sections and homepage slider for textual and visual content arrangement, plugin support for commercial, translation, image and gallery management purposes, etc.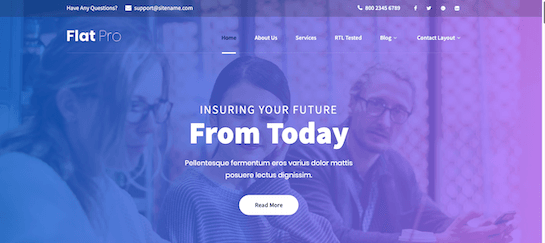 Embrace the whole charm and boundless advantages of modern flat design style with Flat Pro. Make your business site adaptive to any screen size and legible for your audience with nice typography and uncluttered appearance.
Thanks to the feature packed nature of Flat Pro, it has become easier than ever to give rise to a completely versatile and aesthetically pleasing business website to showcase your business profile, offer services and products, and generally drive more leads and prospects.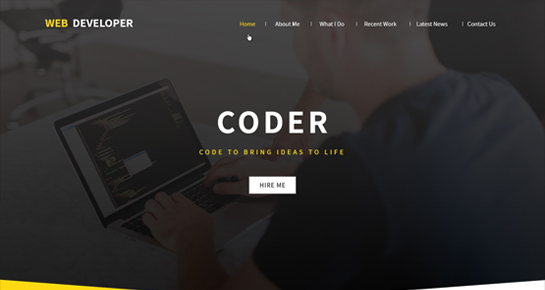 Since web development and programming industry is live and doing well, we cannot resist the desire to share Web Programmer with you.
From web coding and design experts to SEO specialists and SMM marketers, hosting and domain registrars, illustrators, graphic designers and portfolio owners, absolutely anyone can deal with this sophisticated yet easy to control business website building system.
Build your brand easily without any coding controls, add your portfolio to win the trust of your potential clients and serve website content in more than one language since the theme is multilingual ready.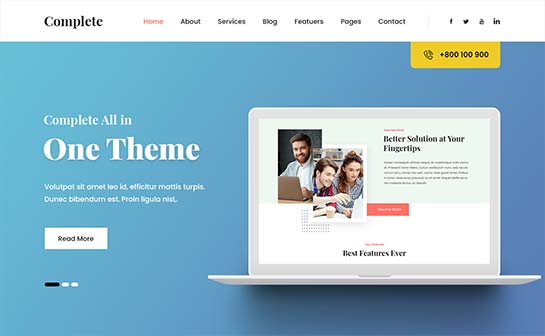 Your dream theme is closer than you think! There is hardly anything essential that Complete Pro lacks, be it a functional capacity, modern design, durable HTML 5 coding or cross browser and mobile support.
You will definitely get inspired by the diversity of features and controls Complete Pro grants you with such as color picker, font choices, page and post controls, possibility to integrate e commerce platforms and much more.
If you are running a business and looking to set up an online website for the same, then you may want to search online for "business website using WordPress themes".
The fact of the matter is that with so much digital saturation and with almost every company having their own website up, it can be hard to get any attention from online users.
Given this, it is important for you to spend some time checking out some of the top company websites out, so that you can settle on what sort of a design would work for you best.
More importantly, you may want to research the various ways that you can optimize your website and usually it is through third party plugins.
And since WordPress is one of the best flexible open source platforms there is, with an outstanding CMS system, it makes more sense to go ahead and set up your business website using WordPress themes. Once you settle on a theme, you can go ahead and set up your website, and get the content up.
Here're a few tips by which you can optimize your website so that search engines can crawl your site faster and as a result, you can boost both your rankings and traffic.
Minimalism: You may want to keep the main message short, just enough to tell your customers about your brand and your products and services.

More importantly, the content should make it clear as to what they stand to gain on subscribing to your services or purchasing the product. Some of the websites online tend to carry long posts in lieu of the main message and this often irritates customers.

A recent study clearly highlighted the fact that most customer tend to spend no more than a few seconds per page and given this, it may be a good idea to keep the overall content length short, succinct, but just enough to get the message across.

Your customers would appreciate the minimalistic and uncluttered look and as a result, are able to locate their information with ease. This should also help the search engines index your site much faster and it should also help you boost your rankings as well

SEO: Granted that SEO seems to encompass everything these days; the days of just choosing a single keyword to develop your content around are long gone. These days, you would need to use a bunch of long tail and short tall keywords to optimize your posts.

And if that's not enough, you would also be required to optimize your images, resize them to the correct size and the list goes on. However, with premium WordPress themes and their compatibility to third party plugins, you can use the same to streamline your optimization.
These are some of the ways by which you can optimize your website, ensure that it gets indexed faster and in the process, give your site's performance a boost.