In a modern Internet based reality, when everything and everyone seem to be online, from personal purposes to business marketing, packaging and moving companies lag no behind it.
Therefore, this time we decided to share the best packaging service WordPress themes to simplify the search work for relevant services, organizations and agencies, let them go online quickly and make their voice heard loudly.
From providing convenient and secure packages for everyday first aid products to contributing to supply chain operations, families moving away from their residence and settling somewhere else, packaging services are multipurpose.
Well, whatever the main characteristics of your moving and packaging, delivery and transportation, packaging solutions and load securing services are tailored to, these packaging services WordPress themes will help you minimize your costs and maximize your influence online.
All you need to do with these website builders is to conjure up the final look and feel of your site and undertake relevant customization controls within the theme. Moreover, you will not need to put you in the overwhelming work to do it or have a Herculean power to turn things upside down to reach the needed results.
The simplicity and affordability in usage are what make these packaging services WordPress themes so lovely.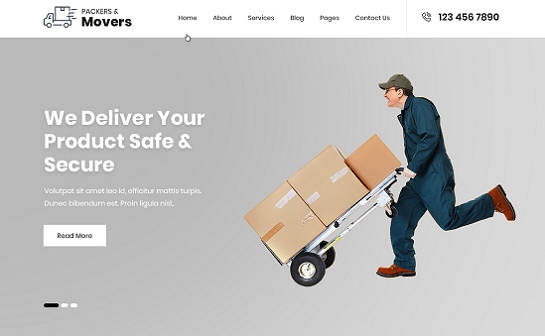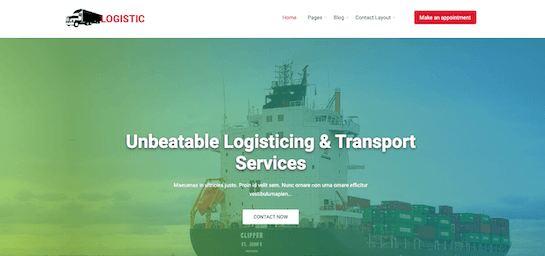 Logistics is one of the well armed and well secured logistics and transportation, moving and packaging services WordPress themes to give you the best platform to work on.
Once you are powered by Perfect Logistics, you can feel extra forces pushing you forth towards your dreams catering to your packaging service promotion online.
Use the unique layout and controllable structure of this smart and serious template and showcase your kitting, assembly, packaging and consulting services, offer different packaging solutions and products.
Contact us section is also included in the initial structure of the theme serving as the primary communication way between your business on the one side, and its partners, investors, clients and customers on the other.
The theme will also streamline your website's important nuances to make it easily absorbable by search engines, as well as easy to navigate both for mobile and desktop users landing on your profile directly, through search results or social media platforms.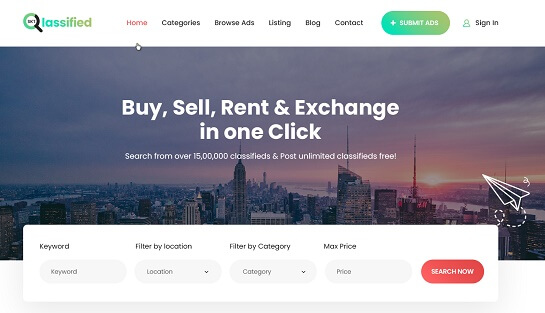 Classified Ads is the next product that will highly contribute to your packaging company's performance and the client's perception of it.
Made up and modernized for integrating as many communication channels with clients and as many monetization ways for your business as possible, Classified Ads has been developed to be ads and advertisement ready, user centric and error free in 24/7 operation.
It means your website guests can find your services whenever they need around the clock, schedule their orders or ask for consultation via contact form even while you are off, on vacation or sleeping.
For all those people who prefer to trade and transact on a global basis, payment gateways integrated into a website are true salvation. In this relation, Classified Ads has also been made to be payment friendly with PayPal, AlertPay and MoneyBookers.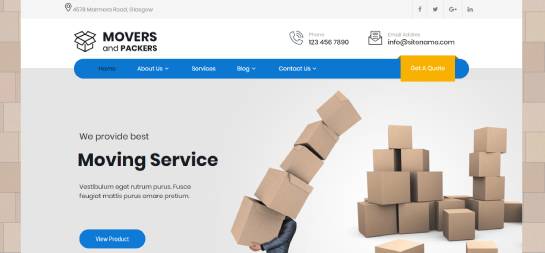 Movers and Packers Pro is another recommendation to you if you are looking for the best packaging services WordPress themes.
This professionally worked out and well coded website tool is not just about making your presence stable and persistent over time, but also resulting in a perfect customer experience through your posts and pages, gallery and portfolio section, service area and more.
About us section can be smartly used to build rapport with your specialist profiles and photos, their experience and background highlights, the overall history of your business and its origin. Another great tool that will help you in winning the client attention is the homepage full width slider with the capability of hosting your high quality images.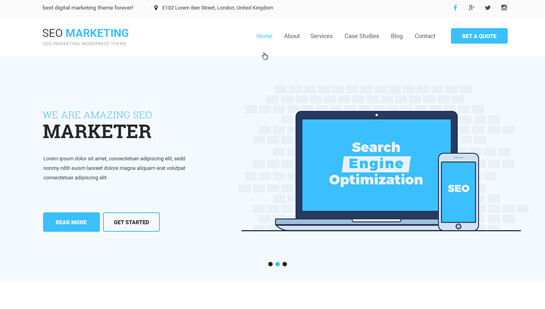 SKT SEO is the next top solution for all kinds of wrapping and packaging companies and organizations out there.
With multiple header and footer styles to choose from, homepage slider for the most effective visual content, homepage manageable sections for content classification accordingly, blog section for keeping your target audience waiting for your updates, SKT SEO celebrates all the primary features and elements.
If you browse SKT SEO that is included in our assemblage of the best of packaging service WordPress themes, you will find an awe inspiring combination of beautiful, elegant interface and powerful inner customization platform.
In addition to that, supplementary touches and controls such as plugin compatibility, responsive coding, and smoothly navigable levels from top to bottom of the website are also enabled.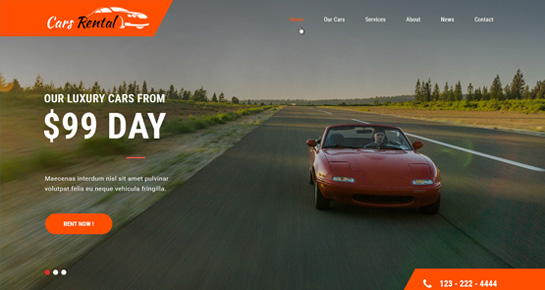 Whether you are in a quick search for a relevant framework for your distribution and transportation, courier or delivery, packaging or moving, car, vehicle or truck rental services website, look no further than Car Rental.
Generating a mixture of unbeatable working potential and modern design outlook, Car Rental will support you in replacing the default content, styling and constructing pages and posts, secondary and widget friendly areas for quick links and contact info, social media links and other nuances.
Defining your products and services in your niche market will be easier with Car Rental's commercialized nature and multilingual support. Make sure you have the needed plugins at your disposal and add them to your template to enjoy a whole new package of advantages.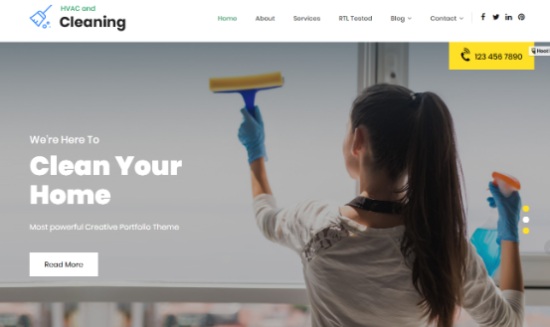 HVAC and Cleaning is the last industrial representative ready to tailor to the specific needs of many air conditioning, cleaning, flooring, water and gas supply, carpet and upholstery, moving and packaging services websites and blogs.
It comes with cross tablet, smartphone, old and new browser compatibility, translation readiness with PO file inclusion, gallery and contact form parts already enabled, page and blog templates at your fingertips and a bulk of other goodies.
Standard structural solutions and design tips are already provided within the theme, however, you can alter them with new modules, concepts, ideas, color mix, add ons and more.