Whether you are going to create a technical helpdesk, ticket support, FAQ, knowledge based or contact form packed website, our HelpDesk WordPress themes are here for you.
Each of them is going to be a complete web building experience for absolutely any kind of customer and consumer centric businesses and companies, from technical and IT to financial and any kind of service provision so that you can easily integrate a valuable ticket support and management, HelpDesk or customer conversation- based websites of your own.
Even if your business is doing well, having a perfect customer support offered online is a must for customer retention and loyalty. Happy and satisfied customers are the true capital of any business.
If you are client oriented and customer centric, having a client support online platform enabling potential customers to find the quickest solutions to their problems is what you as a professional businessman need to have first and foremost.
This system is also useful from many other angles as well. Both you and your clients are going to enjoy a more speedy and automated processes for finding reasonable solutions to customer needs, more productivity and better view of customer's requirements, problems and generally customer data, better scalability and estimation of your business, etc.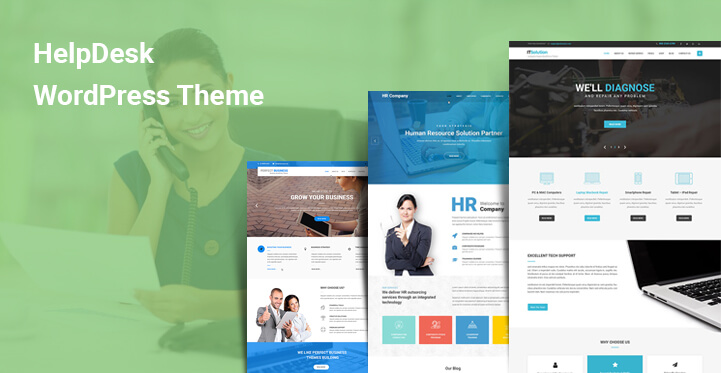 Now, that we have discussed endless advantages of customer support websites, let's consider the best HelpDesk WordPress themes to help you have the most versatile yet easy to follow mechanisms for your audience.
Each of these client support and HelpDesk WordPress themes come as a fully integrated web management environment and is perfect in terms of functionality, in terms of modern coding, as well as in terms of the available pre enabled elements, layout choices, page controls and much more.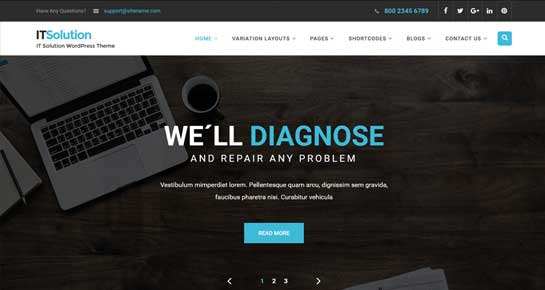 Just because winners are bound to a timescale, and you need to be ready to welcome every single client knocking at your door, you cannot help but create a valuable online profile with one of the top rated HelpDesk WordPress themes to be a place where your customers can get in touch with you with their questions and inquiries around the clock.
IT Solution is a seriously developed and resilient theme to satisfy all your needs, starting from technical up to design and the overall eye catchy structure.
There are color picker and font management, shortcodes application and widget ready area control capacities, more than 10 preloaded homepage sections, full documentation with step by step guidance, and finally, plugin compatibility to make use of HelpDesk and ticket plugins and not only.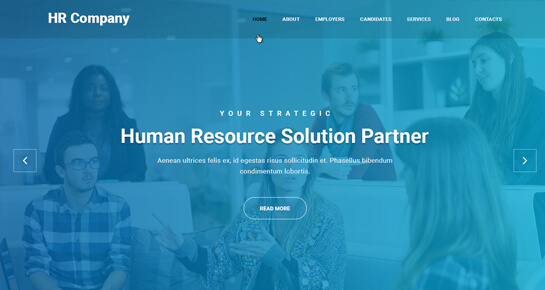 HR Management is another universal web establishment and promotion engine that is easy to access, use and customize. Create a strong atmosphere around your website and keep it up to date with modern HTML 5 coding and CSS 3 animations.
Showcase your help center or support system in the most effective way with eye catchy look and reliable functionality, easy to follow steps and standard pages to save client's time and efforts whenever they face some problem and want to share it with you.
Totally responsive, plugin compatible and multilingual ready, HR Management shares all the credentials any of premium quality HelpDesk WordPress themes should have.
As such, it boasts admin friendly dashboard based on live customizer and packed with easy drag and drop mechanism, preloaded pieces of shortcodes, social media and search engine optimization for making your presence more noticeable for the target audience.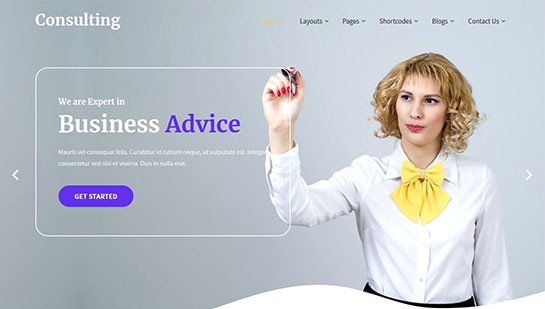 SKT Consulting Pro is a living proof that creating a superb website can be pain free and pocket friendly. Unlimited choices and controls, color and font mixtures, hundreds of shortcodes, multiple unique designs and layouts, intuitive admin dashboard and yet much more are wrapped up in one lean solution that is offered at a reasonable price.
Whatever your expectations from your customer care and support website, they are going to be justified with Perfect Business that is coded with all the modern web promotion channels in the authors' mind.
As such, it is well optimized for cross mobile and tablet compatibility, search engine rankings and social media integration, easy registration and HelpDesk forms with relevant plugins and add ons.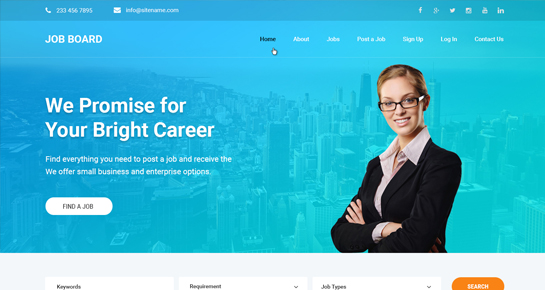 Make ticket support or HelpDesk service a part of your successful business with one of the strongly advised HelpDesk WordPress themes called SKT Job Portal.
Provide your clients with the quickest and simplest way to reach your customer care or technical support specialists, hosting providers or server administrators with an easy to navigate and speedy website packed with homepage slider, color and font changing controls, page and blog layouts, etc.
Designed with modern flat web design touches, SKT Job Portal makes it effortlessly simple to add any kind of supplementary functions with plugins and extensions, whether it has to do with technical, functional, promotional, commercial or any other aspect.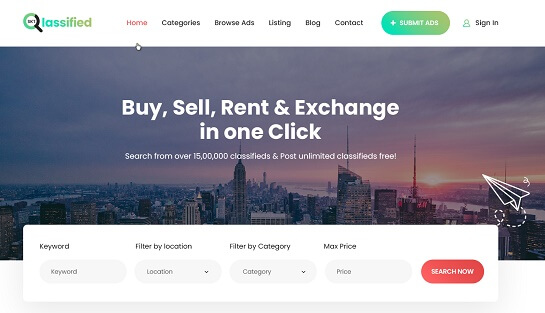 Classified Ads is one more well projected and frequently updated website ecosystem suitable both for professionals and beginners. It can greatly improve your HelpDesk website creation process and will save your financial means at the same time.
Use the whole potential of this theme and give your web guests enough freedom and flexibility to submit their requests, reports and tickets, as well as track their resolution with their PCs, laptops, gadgets, smartphones and other devices.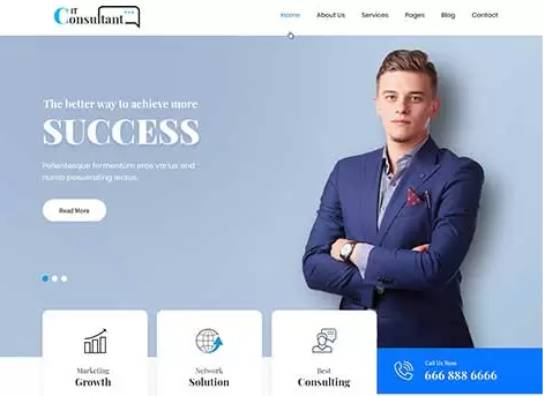 Any kind of IT or technician workload can be simplified with IT Consultant. It is one of the serious looking and professional templates the effectiveness of which can be measured in many different ways, from how simple and admin friendly it is in usage to what results you can get with it in search engines, how popular you can be across social forums and social media platforms, etc..
Create your custom website as per your brand, its color palette and business identity, make a strong communication with a clientbase and prove you care for their convenience and comfort by providing them with a polished navigation, speedy performance and pixel perfect imagery.