Do you manage a communication or a telecommunication, governmental organization, teleservice provision, mobile or phone network or telephone exchange company, Internet or other communication service provider, our roundup of the best communications WordPress themes is for you.
Hundreds of businesses and companies would be lost without the modern technological advancements and the current digital platform. Communications businesses are among such bright examples.
The importance of this industry has been experienced and proved for years and by different spheres of life, from education and learning world enabling distance communications to healthcare and economic industries, as wall as other e-based phenomena.
But if not the boundless possibilities provided by the modern virtual arena, this industry would never have enough space to present its advantages and be accessible to millions of users needing communications or telecommunications services for specific purposes.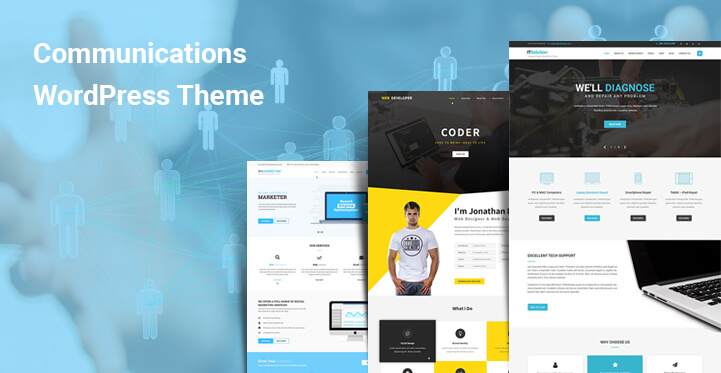 Now, if you are keen on using one of the best communications WordPress themes for marketing communications products and services, bringing more users and clients around them, establish new business ties with partners and other seasoned businesses, you are in the right place.
Whether you are a communication agency representative, Voice over IP service specialist or a pro quality developer who needs to create a strong website for a client to enhance visibility of a target business, you can use any of these communications WordPress themes in the most effective manner.
They are all built upon a reliable platform and are GLP based to provide you with an ultimate freedom to run, manage, edit or modify each it without breaking any rules and regulations.
Moreover, each and every single web management system you are going to find in the assemblage of communications WordPress themes showcases customer lead approach which means that you are going to receive the needed flows of website guests and users right off the bat.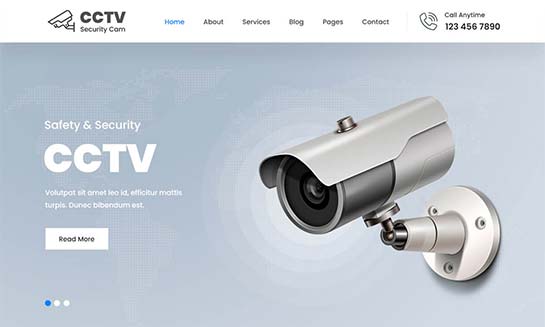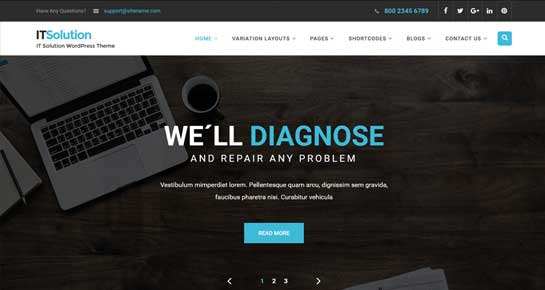 IT Solution is a multipurpose and time checked template ready to serve the needs of multi profile businesses and industries, from IT and digital to telephone exchange, communications, brand elevation, public relations and social media, strategic communications and much more.
Coded with care and attention to every single part of the theme, IT Solution focuses on cultivating a strong strategy for boosting your site's presence online and that is what makes this theme one of the top quality communications WordPress themes at present.
The developers of IT Solution have been in the web developing and styling business long enough to understand what really matters to the web users.
Therefore, this theme comes with super qualities forming the ground for an excellent client experience and wonderful desktop and mobile user behavior.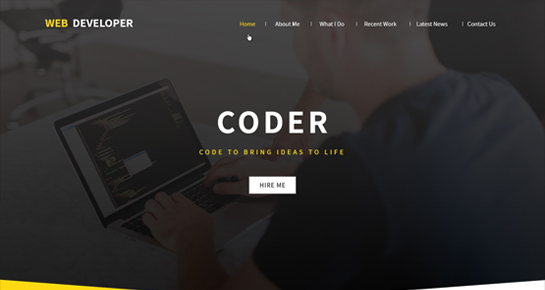 Web Programmer is also one of the smartest and modernly touched templates of SKT origin we recommend you to check by all means.
To begin to tackle the nature of Web Programmer, you can first check the demo version to feel the whole professionalism and serious look of it.
Further, you can enjoy the simplicity of its installation and activation with simple click after which a whole new digital world with be at your disposal with thousands of controls and customization options.
From the general structure to the arrangement of each page or post, the colors and fonts styling your content and content areas, homepage slider to be displayed with high quality images, you will have everything needed to make the most of your profile.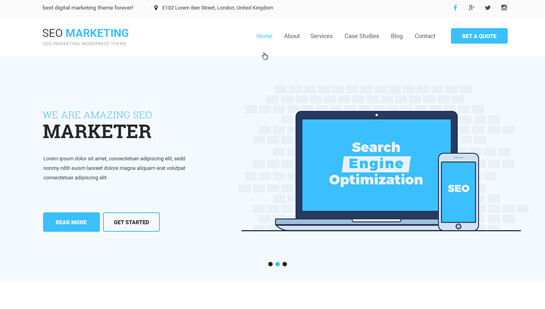 If you are going to advertise a communication agency or digital communication services, it's needless to say that providing the most convenient framework for your target audience while establishing the smoothest online communication with them is a must.
SKT SEO is one of 5 star communications WordPress themes ready to serve as an ideal platform connecting your company with its end users on a regular basis.
They are also free to use their portable devices and smartphones to navigate through your posts and pages, review services, tariff plans, products and more, get in touch with you via contact form and much more.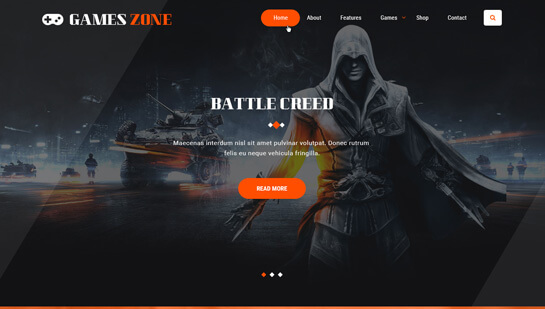 Manage your communications website from one single place and from anywhere in the world with Game Developer. Set up new pages, choose layouts, set the right tone of the site, and take full control of your business profile with preloaded shortcodes and Live Customizer.
If we are talking about the digital world, a picture is worth not only a thousand words, but also thousands readers.
Therefore, Game Developer is packed with a homepage default slider to be the best destination for any kind of images and pictures catering to your brand or company, its staff, specialists, products and more.
You can add and change homepage slides periodically to keep the overall look of your site's main page dynamic and eye catchy all the time.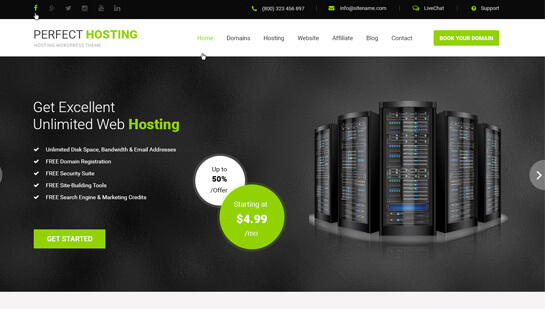 Another dynamic environment to make your website stunning in terms of its look and functionality simultaneously is known as SKT Hosting.
Structure your site the way needed to demonstrate the optimal sequence of areas and content zones, like physical and legal clients, service packages, team members, devices, support, online store and more as the theme is flexible enough to be reshaped and modified accordingly.
This responsive and client optimized theme is inclined to reflect your company's brand or identity in terms of external design and internal functionality thanks to its fully customizable and editable nature, plugin compatibility and professional support by the theme authors' side.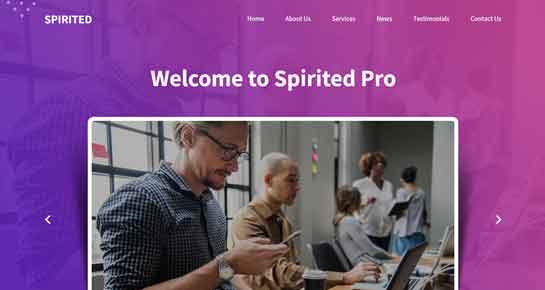 Spirited Pro shares the smartest and businesslike look to make absolutely any kind of website successful.
This well prepared, perfectly coded and easy to control website building solution will never send even the non techy website admin into the tailspin of worries.
You are going to be granted with easy to follow and use settings, customization controls and management tools, extensible functionality to add commercial, multilingual content, gallery and image management, online payment system and other touches to the default theme.