This is a search based collection of the best cleaning company WordPress themes for HVAC and cleaning, carpet and rug cleaning, moving and packaging, transportation and delivery, fixing and handyman, laundry, dry care and ironing, interior design and remodeling, as well as other cleaning and home related services online.
It's pointless to deny the fact that the global networking system has become the main source of information for millions of people across the globe.
It should also be noted, that, for the most part, Internet surfers are solvent people to this or that extent, therefore, first of all, these potential clients should be actively influenced by any business presentation.
And this is absolutely true for any kind of industry or business undertaking, including the cleaning spectrum and all its manifestations in forms of small and big companies, agencies, centers and more.
Well, one of the most effective marketing tools you can use while working in cleaning industry is the visual presentation of your company. Basically, it consists of several components, including how you and your team look, your online materials accessible to the audience, integrity, as well as dynamic ways of communication with your potential clients.
If you are looking for one and only solution to incorporate all those nuances and bring your company closer to its objectives, you should try one of the best cleaning company WordPress themes shared in this article.
Each of these cleaning company WordPress themes is pretty affordable and pocket friendly enabling you to have enough financial freedom when it comes to choosing a pro quality template for your future website.
Moreover, this cost effective nature of cleaning company WordPress themes does not mean you are going to miss a single chance of promoting your business online or catching up your target consumers.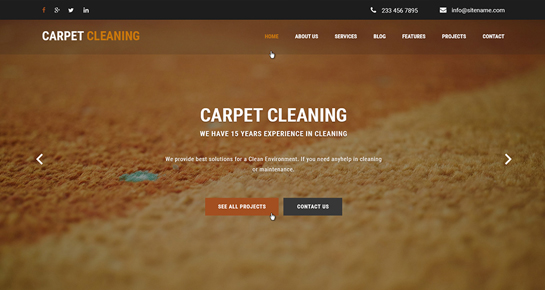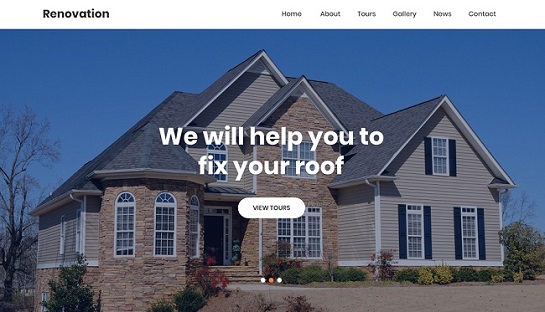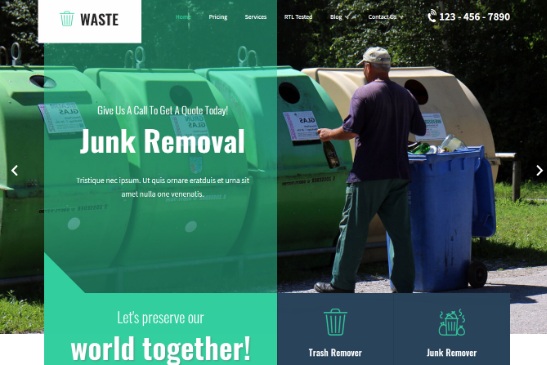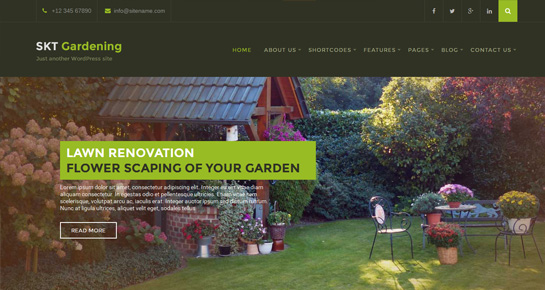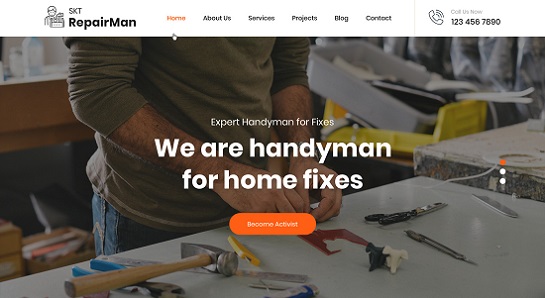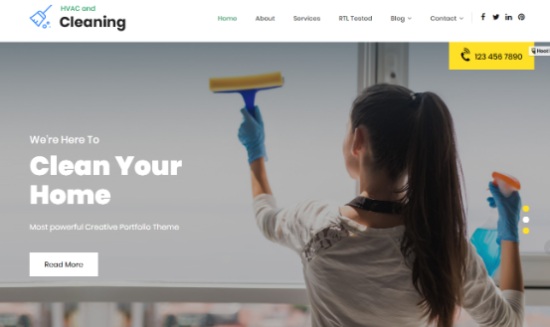 HVAC and Cleaning is by far among the highly ranked and strongly recommended website frameworks you can use for your corporate cleaning and housekeeping services and not only.
The theme's convenient structure makes it possible for you to segment your ventilation, air conditioning, floor and carpet, kitchen and apartment cleaning services through the preloaded parts and sections or customize them to match your content needs.
Create your own resource of yielding more profit, more leads and prospects with HVAC and Cleaning that is totally responsive and mobile optimized so that your site's content, posts and updates will be accessible in a legible format when viewed on any desktop or portable device.
STK Stone is one of the newest flooring and cleaning company WordPress themes designed with care and armed with the latest web development trends to make your profile breathtakingly beautiful and error free in performance.
This unique and smart website tool is suitable for stone dealing and manufacturing, flooring and interior design, remodeling and construction, cleaning and plumbing services, as well as other relevant niches and topics online.
The true fascination of this template lies in the fact that it is already well taken care of with minimum adjustments needed to deliver your company's profile and its business values in terms of logo and image insertion, color and font management, header and footer, inner page sections, banner, slider and other controls.
Quick in performance, presentable in appearance, as well as advanced in functional base, Real Estate is the next valuable toolbox to be exercised in relation to any real estate and apartment.
Corporate or business listings, service provision or sale. Hence, your cleaning company can be best showcased with Real Estate and be sure your financial means are worth it.
Generally, each effective promotion is carried out in a complex fashion. Otherwise stated, you should take care to be present in all the dynamic online networks and use practical channels by developing your site and linking it to them.
In this relation, Real Estate is a reasonable solution since it is SEO and SMO friendly, community optimized and commercial ready to build a comprehensive platform that will maintain strong ties with different platforms and social media networks.
The key to success is a unity of many factors, from high quality content to high conversion rates, reliable references and positive client experience and more.
WoodCraft is one of unbeatably durable furniture and wood, cleaning company WordPress themes with which your obligations in taking your profile higher will be reduced to the minimum.
Conquering the first pages of Google and other search engines will take time, but is completely possible with WoodCraft, since it has been coded to be easy to notice and "grasp" for them. It is also shortcodes powered to avoid hassle coding, commercial and translation ready, totally widgetized and well documented.
Do you want to try something new on your existing profile or start the creation of a completely new website that will be user and customer centric, Movers and Packers Pro is what you need.
Tell your visitors about your business, its profile, policy and mission, working directions, moving and packaging, cleaning and other services in a neat and with a precise, easy to follow value proposition.
It will let your site get noticed with colors and overall design, call to actions placement and content zones that set your profile apart from the others.
Spirited Pro is one more serious looking and deliberate business platforms that encompasses every single control and detail you will ever need to run a successful service provision website or sales portal.
It has been checked both by sole entrepreneurs and corporate business representatives and proved to contribute to the overall success of any specific undertaking.
Squeezing all of your valuable information, quick links, contact details and more into one framework with specific shades and flat design touches with Spirited Pro will cost you less since this template is as affordable as you can't even imagine.
Give your website the credential it deserves with the preloaded elements and components, shortcodes and page builder support, content translation and commercial environment management.
If you own a cleaning service company that specializes in HVAC cleaning, carpet cleaning, and just about every other type of cleaning service, it is essential that you set up a website at the earliest. To this end, you can check out our cleaning company WordPress themes and choose the one that seems to be a good fit.
The issue is that most customers, individuals and companies alike prefer to search online for localized cleaning service companies, read their reviews, and check out their website before calling them up.
So, if you want to reach out to a larger customer base, then it is important that you set up a website at the earliest.
To put it in perspective, this particular niche generated revenue of $5.1 billion in 2015, and naturally, if you want a share of this pie you need to use these cleaning company WordPress themes and get your website up and running at the earliest.
If you need more reasons, then do read on.
Structure: These frameworks have been specifically designed for the cleaning industry and come loaded with all the tools and templates that you would ever need.

Most customers can be quite fussy when selecting a service online and often expect you to provide them with detailed information about the kind of services you provide, the cost and some even ask you to list out the products that you would use to clean up their residences/ offices.

These themes should enable you to list out all the pertinent information in a clean, precise layout so that the user can access all the relevant information right away.

Visual presentation: Most customers are easily impressed by high resolution images and media files; a recent study underscored the fact that images and videos are more effective as marketing tools than mere textual content.

Given this, it is vital that you hire a photographer to shoot some high-res images of your cleaning crew in action so that customers can better understand the quality of services you provide. This should lead to better conversion rates and keep the bounce rate down.

Add-ons: These themes come with pre-built templates that you can use "as they are"; moreover these themes come packed with various tools and are compatible with third party plugins.

You can use these plugins to improve the SEO on your website, set up a booking page so that interested clients can book your services in advance. And with the requisite plugins, your clients should be able to track and even monitor the clean up in process, and pay for the same through the payment gateway.
These are some of the reasons as to why you should opt for these themes; as you can see with these themes, you should be able to streamline your services and even improve the quality of the same. With the right theme in place, you should be able to increase customer engagement, reach out to new clients, and even give your rankings a boost.