We have revealed some of the most beautiful WordPress themes for free.
There are many choices in the market to select any one of the platforms for creating a website.
But if you choose WordPress for creating a website then you will require a theme to install for publishing your pages on the internet.
You may have found many options for a theme that is free and a premium one.
Mostly free and premium both themes function likewise but have advanced functionality in the paid version.
But going with the premium version will waste your pocket money if your business is small scale based.
Each theme has various layouts, features, and designs.
The actual fact is that you can also apply some customization to the themes and deploy your best-styled website in the market.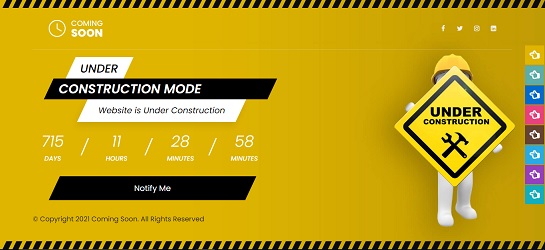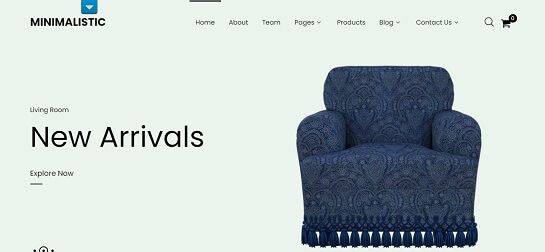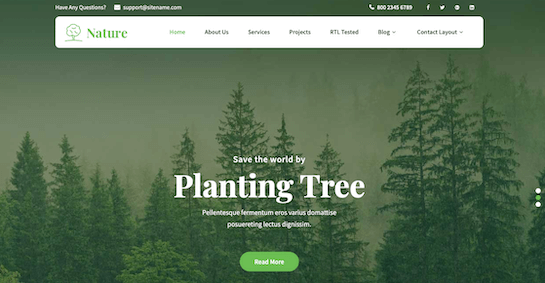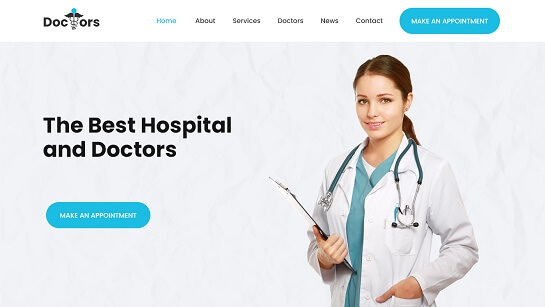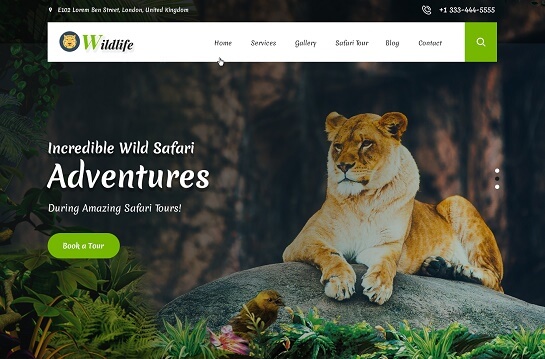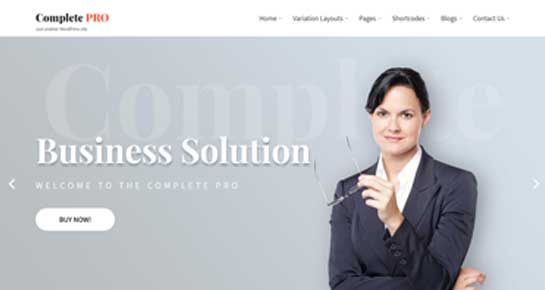 SKT Complete is an extraordinary beautiful free WordPress themes.
It comes with a neat and ravishing design that will fit with large and small based businesses.
Whereas the theme consists of multiple social media buttons to raise your customers interest.
If you don't like to invest extra money on advertising then you can do advertising on your own by sharing posts, videos, images, articles, etc to social media accounts.
Users will be able to view, like, comment and share your posts to their connections as well.
In the additional features list, SKT Complete comes with the one-click demo import option, to get your choosable theme within a second.
SKT Magazine is a beautiful free WordPress themes that will allow you to create a humble and wonderful easy website for magazines, news reporters, e-book readers, etc.
The theme has a unique look like a newspaper with slider widget and basic color option.
Overall SKT Magazine is a captivating design structure to upload your stories, news, articles in a proper manner.
Hence the theme is very easy to create a website with a custom widget, social icons, category option, and posts options.
A call to action button on top is the best feature for your customer to get connected with you and your team easily.
The design approach of Recipe Lite is an oversimplified, and easy that comes under the group of beautiful WordPress themes free.
This theme is a paragon that looks perfect for the food blog website.
As the blog websites require more focus on content, has the theme has been provided with a demo content option.
To get your content more highlighted you can use limited Google fonts options.
To get a positive impact through your website the theme is available with the greatest feature such as multilingual ready, retina ready, Page builder and more to get a new look of your website in a more professional way you can use any type of page builder.
SKT Luxury is the most beautiful WordPress themes free for eCommerce business.
The theme is greatly incorporated with WooCommerce Plugin that makes a website faster to perform like a product store.
Not only a product but also you can sell your services online.
A product like fitness product, luxury products(watches, iPhones, etc), health care products, personal care products, dresses, phone accessories, shoes, women dresses, etc and services like IT service, Law services, doctors services, education purpose services, etc.
To show the pricing list of your services you can install a pricing table plugin. SKT Luxury is the perfect beginning for your sales and business.
This theme is developed with the latest standards like Gutenberg and Elementor page builder compatible.
To make this theme more powerful and customize friendly this theme is compatible with the SKT page builder.
Various types of a service provider can access the theme standards to explore their work widely.
Services like electrical service, mechanical service, IT service, Plumbing service, free treatment service and many more.
Additional services like a lightweight, drag, and drop page builder compatible, content block, different demos etc can consider this theme as one of the beautiful free WordPress themes.
To check the features compatibility you can check the demo with a one-click option.
You can apply various customization options to beautify your website professionally.
The design options provided by SKT secure will give your website more unique appearance.
The beautiful WordPress themes that are free will reflect your services and availability in a professional manner.
Various people may need various security services to protect from theft, Cyber attacks, hence you can mention your professional services in the service section or different pages can be created to describe your service in detail.
Professional services like industrial security, alarm response, special event, Workplace security, guard services, investigations organization can adopt all features of SKT Secure while creating a website.
If you want to live your business online in a much faster way than Spirited Lite is the best.
Because this theme is created for freelancers and companies to create an online presence.
Many of our past users have a beautiful experience while creating a website using beautiful free WordPress themes.
The theme follows all the optimization rules to get a complete and responsive view on mobile phones.
To make your website professional or commercial you can use the widget in the footer area, WooCommerce for an online store, full-screen video background, slider images, etc or you can follow a simple design approach to get a simple and clean website for small business.
SKT Consulting is a impressionable and beautiful free WordPress theme that you can create a website for your particular business.
This theme is multipurpose so any type of business user can access this theme to get amazing website look.
This theme creates great professional environments for corporate business, IT Sector related business, consulting firms, law firms business etc.
Usually services of professional businesses varies from time to time.
Hence any user can perform changes through an easy customization option.
Before updating the changes you can check the changes are done properly or not via live Customizer option.
Plus the theme is easy to translate in unusual language.