The best anime streaming WordPress themes are going to be the skin of your video blog, anime streaming website, multimedia or video based portal, Japanese animation streaming series, movies and films.
Film industry or studio, cartoon or multimedia artist, broadcasting studio, videography, filmography or another niche specific website.
Nowadays the word anime, which is a Japanese version of the English word "animation", is known to people all over the world. Anime is an animation of Japanese production that is so different from its counterparts around the world that there was a necessity to invent a special term for it.
Big eyes and expressive features of the cartoon heroes, their unrealistic and sometimes hypertrophied emotions are what figuratively characterize this genre the best. All in all, it's never a new phenomenon and has its roots back in the history.
Japan is famous for its ability to borrow and adapt foreign realities and the creators of anime, of course, inherited this generation passed trait of their ancestors at a generic level. They are truly dedicated professionals and now produce high performing and popular anime production as well.
Well, if you are one of them or deal with anime streaming, multimedia or videography world in some other way, you can check our roundup of anime streaming WordPress themes and estimate how sophisticated and reliable each of them is.
Each of these video and anime streaming WordPress themes is going to be an ideal fit both for beginners and developers so that they even the non techy users will be capable of benefiting from one of them in a big way by investing only some time and efforts.
Now, let's take a closer look at each of them to give you a better understanding of what you can get while elaborating your pro quality anime or multimedia website.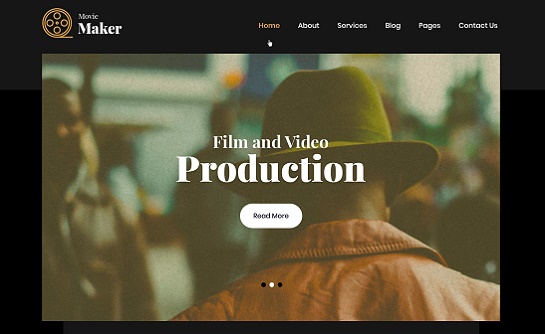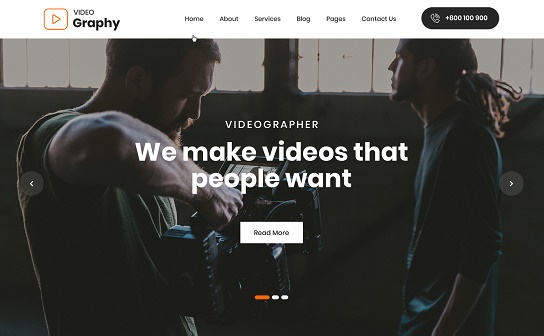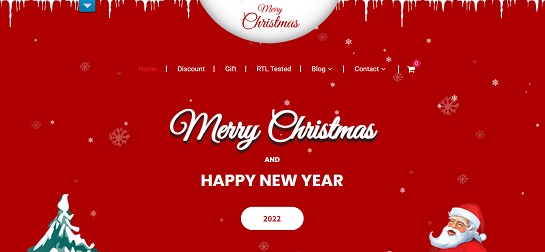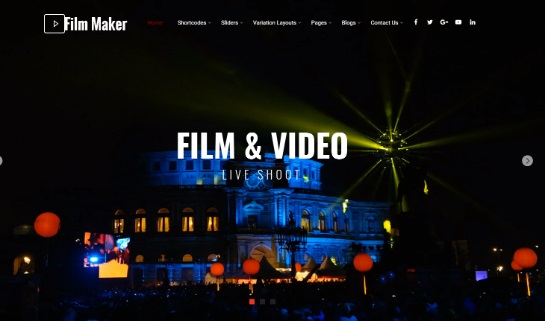 Market your anime streaming website, sell videos or paid subscription plans, offer anime drawing and other services with one of the seriously developed video optimized and anime streaming WordPress themes.
Visually compact and impressive, FilmMaker is loaded with prebuilt structural frame and demo content for you to figure out what is the best way for your own content presentation.
However, you are the one to decide the final look and structural solution, widget friendly area parts and other sections disposition and arrangement, color gamut and more to match your business' style or anime nature.
Don't worry if you need something more than is provided with this responsive and pixel perfect website builder. You can always enhance its capacities with new third party tools in the form of plugins and add ons, additional shortcodes and extensions.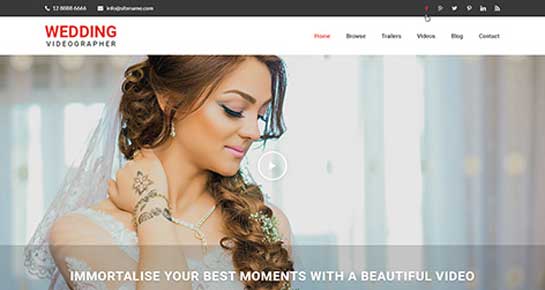 From digital marketers to anima producers, wedding videographers and other portfolio owners, anyone can create and customize a stunning website with Wedding Videographer.
It's an ultimately drag and drop building tool to simplify the process of adding and removing, dragging and dropping, dispositioning or rearranging whatever is needed to result in an accurate and well taken care of website that will also be suitable for a productive user and client experience.
As one of the award winning anime streaming WordPress themes, Wedding Videographer comes optimized for plugin compatibility thus making it easier for you to have better page building and composing experience for custom pages and more to host your anime videos and materials, graphics and designs, intros and animated logos, animated characters and modeling, etc.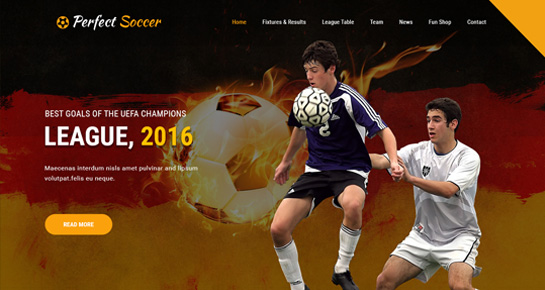 Soccer unites dramatic and emotional character, powerful base and live customizer and grants you with all to conquer the digital platform without shelling out your bucks or spending months on the creation of a user friendly yet lead generation website.
Advertise Shohen, Shojo, Seinen and other types of Anime, sell characters in anime style or record lines in an anime style voice, give a comprehensive list of your services, showcase movies and TV shows, anime series, launch anime apps and organize it all with one single web layout called Soccer.
Packed with one click demo installer, unspeakably fast in installation and activation processes, Soccer is armed with all the essential layouts, page and post controls, image processing and distribution tool in the form of homepage slider, multilingual ready and responsive nature to guarantee tangible results for your business.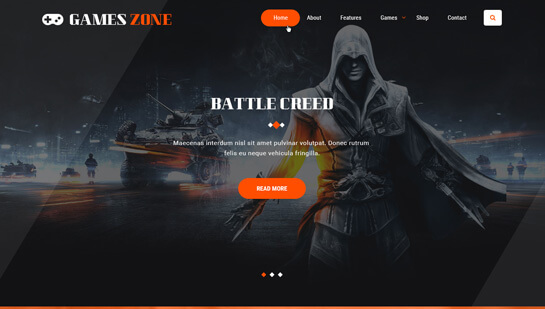 Game Developer is the next preferable sample you can find among the top rated game developing, digital marketing and anime streaming WordPress themes.
Create a fantastic and dynamic atmosphere for your audience, let them register quickly and watch anime videos on your website, use widget ready areas of the theme to share links to trending animes, integrate e commerce platform with WooCommerce or any other suitable plugin and start selling your digital products and services.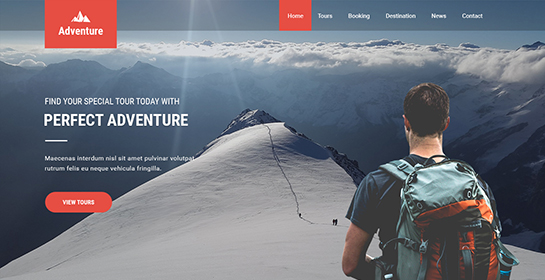 If there is one reliable and well coded WordPress template that is custom built to make your online presence really animated and proactive with anime products, it is Adventure.
You will be knocked out of the quantity of pre enabled features and elements which are added to walk you through the simplest and the most intuitive parts of web establishment and management.
There are bulks of shortcodes, color setting options, font choices, live customizer for making any changes quickly and preview the results before pushing them live.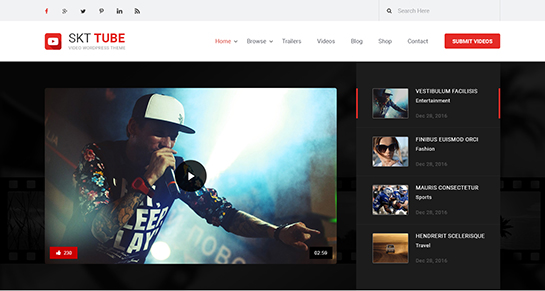 SKT Tube is specifically designed and developed for hosting high quality visual imagery and as such is wonderfully convenient for digital media sharing, multimedia, video and anime streaming websites and blogs.
A practical video slide is present right from the start so that you can add the most trending pieces of anime videos to captivate the web visitor's attention instantly. You can also change the default slider to check how your site works with other popular sliders as well.
Other tools and functions you can add to SKT Tube are endless, from commercial to content translation, from search engine optimization to social media integration, speed optimization and caching, image and gallery management, additional buttons, etc.