Time is one of the most important aspects in human life. It is very delicate and at the same time very abstract. Explaining time is just too much work.
It will require you to go into technical terms that probably even you, do not understand.
However, measurement and calculation of time related values is not such a challenge nowadays. There is technology available for the calculation of time and dates.
Finding a time calculator nowadays should not be such a difficult thing. There are so many websites that have devoted their existence to the calculation of time.
Moreover, , it is possible to access website widgets that are very convenient when it comes to calculation of time. The quality and functionality of the widget is dependent on its creation.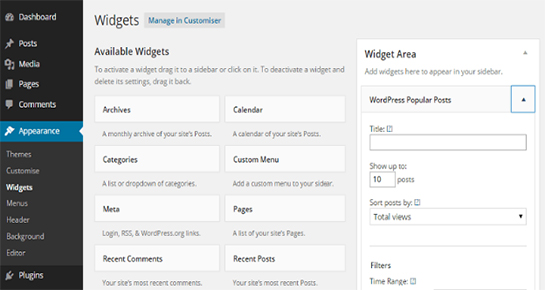 There are so many websites that you will visit and you will wonder how they got to have so many widgets added and functioning at their best. The website has a booking form, a calendar and a time calculator in place.
There are even widgets for weather display. This can be your website as well. There are two ways that you can go about creating these widgets and adding them to your website.
Get a web developer to do that
There are just so many other things that you need to do in your life other than creating widgets for your website. It sounds like such a hefty task, right? This is why there are web developers available to help you with everything that is related to website creation.
Creating a web design is hard enough, making it work is another story. Many websites have fantastic designs in place but then, the functionality of the design is very questionable. This is where a web developer comes in to help you.
People always have a fear of messing up with the design of their websites by adding things. There are some widgets that you might add and they will affect your website's performance.
If you are worried a lot about this, which you should not be anyway, you must get a web developer to help out with the work. This will spare you a lot of energy, time and effort.
A widget for time calculation is not exactly the easiest to create and that is why there are web developers to help you out here.
Do it yourself
Alternatively, you can get the work done yourself. Creating a widget is not difficult nowadays. Once upon a time, the thought of creating a widget involved thinking about codes and more codes.
People literally had to sit down and get into the character of a web developer so that they can create those widgets. When it comes to creating a time calculator widget, you might have had to take at least several hours to get it completed.
Now you can create a widget within a matter of seconds and add it to your website. Yes, technology has gone that far. There is a text that you can copy and paste so that you can create the widget.
It is just that simple. There are no codes for you to memorize and type. All that you need is to find the code online and you can add it to your website design. Creating a widget for calculating time is just that simple.
Make it functional
The main challenge that comes with widgets is functionality. A widget that can be used for calculating time is always going to come in handy for many individuals.
However, making one that is very functional can be quite a challenge although it is extremely important. The thing about widgets is that they can help to bring in the much needed visitor engagement.
When your visitors are engaged on your site you are guaranteed that you will get really good results on the search engines. You will have fewer bounce-offs on your site.
This is mainly because your visitors will find your website to be a go-to site when they need to do something fast. Someone wants to travel to a different part of the world and wants to be prepared for the time changes and weather conditions of the place.
If you have a travel website with a time calculator plus maybe a weather display widget, your site will probably be more popular than most others.
Another thing that you will get to enjoy for your website is simplicity. A simple website always gets more attention than one that is too complicated. No one wants the challenge of having to look for a manual in order for them to use your website.
At the same time, no one wants to keep shifting from your site to another one in search of features like a time calculator or a calendar. Your site will be simpler and more functional if you have a widget in place.
How to go about the time calculator widget creation
Since everyone wants a functional website with functional widgets, there are several steps that you will have to take. Basically, each tool you add to your website differs slightly.
Nevertheless, once you have customized your widget on the creator's website you will be provided with a HTML code and instructions regarding where you can put it on your website.
The number of codes might be a bit intimidating at first, but then you will discover just how simple it is. It is just a matter of copying and pasting.
The creators of the time calculator widget will have done the hardest part of the work for you. So do you need a time calculator for your website? You should not have a problem adding one to your site.
The costs that are involved in this process are quite few. It is an assurance that you will not have to break a bank in the name of adding a widget to your website. It is an easy job that will not require too much time or money.
Author Bio
Jack Dawson is a web developer and UI/UX specialist at BigDropInc.com. He works at a design, branding and marketing firm, having founded the same firm 9 years ago.
Visit out site for more about an outline of criteria required by a designer to work in any web design firm.