This article is aimed at being a walkthrough of how to create and maintain strong team presentation in the website by the application of team – based WordPress plugins to enhance customer – company relationships and greatly benefit from it.
WordPress content management system with its unlimited possibilities out there is an extremely convenient and practical platform to put up a website of any nature, be it for personal or business purposes.
At present running an online profile in the digital area is mandatory for every company and organization to expand its operational boundaries and reach beyond its local community on account of its content.
Rich and informative web pages, as well as the information about its strong and well – experienced workers, specialists and experts, their profiles with respective descriptions and social media links.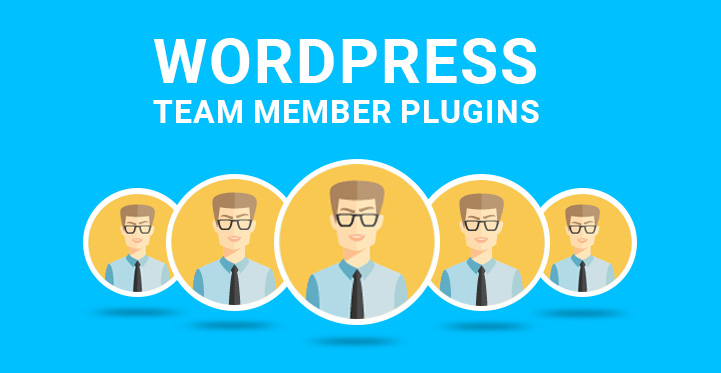 So that every website visitor can review, understand his or her professional capacities and make a decision whether to turn to that member or not.
Hence, if you own a dynamically developing company with powerful resources or have set your mind of establishing something new powered by fresh, yet experienced employees, you will for sure need a website with additional functionality in relation to team members' display.
1. Team:
Team can be a valuable addition to your business or corporate website for showcasing your dependable and professional staff and its members.
This valuable WordPress – powered plugin comes integrated with lots of applicable plugin customization and management features, as well as well – optimized for mobile and device usage.
Thanks to its responsive nature, so that your members' profiles with descriptions can be showcased on the website and be totally reachable by any mobile user.
2. WordPress Team Members – GS Plugins:
WordPress Team Members – GS Plugins is another fully practical and readily intuitive member – based WordPress plugin to contribute to the demonstration of any staff and its members' images and other content in the most comprehensive and user – driven way.
Based on quick and easy installation, the plugin is loaded with total responsiveness and adaptability, lots of customization option and controls, 3 layout styles, lots of items and social share icons, etc.
3. Team Showcase with Slider:
The next truly user – friendly and incredibly resourceful WordPress tool for adding meet the theme content to your website in different precise and accurately stylized layouts is Team Showcase with Slider.
Displaying the biography, work experience, education and professional skills, awards, social media profile link, email address or any other information catering to any team or staff member and let all the website visitor to get connected with him directly.
4. Team Members:
Powered by simplicity and adaptability, Team Members has a huge potential of being a great assistance to any WordPress – based website.
To showcase team members and personnel in the most attractive and credible way, specify their strong points and great experience or add any other description of them, apart from some technical data about their biography and education. This plugin is available both in free and premium versions.
5. Team Builder:
One more team – based WordPress plugin, that will considerably simplify the whole process of posting information about your team members and representatives is Team Builder.
With this top – rated product you will be capable of showcasing any team – related information, add and edit member details, set number of team members to be displayed without any difficulty, since the plugin has been developed to require minimum programming knowledge.
6. TLP Team:
The acquisition of TLP Team plugin to manage all the information of your staff members will be a resilient step in your online business marketing strategies to have a beneficial influence on your clients' decision-making processes.
Some of the essential features of this premium – quality plugin is its readily responsive and mobile – friendly design, 4 diverse layouts inclusion, color controls and multilingual ready framework.
7. Team Members Showcase:
The next team and team member management plugin at your disposal with is incredibly smart and safe nature is called Team Members Showcase.
All the installation and activation processes of this awesome plugin will be done in the easiest way, apart from that, you will be able to manage your team member online profiles in the most eye – catching way.
So, your existing and potential clients will for sure appreciate your professional and accurate approach towards your business presentation.
8. TC Team Members:
The next fully responsive and adaptive, cross mobile and browser compatible, smart and intuitively stylized, functionally advanced and user – friendly.
Team – based WordPress plugin is TC Team Members to provide you with immensely convenient and functional framework, on the basis of which individual profiles of your team members and staff representatives can be suitably loaded. You can add unlimited number of team members and edit it anytime.
9. WP Team:
WP Team is another team – friendly plugin, which have been reviewed and listed among our team – centric WordPress authored plugins to be fully exercised by any business representative.
This easily installable and smoothly usable shortcode – powered tool comes handy in its performance and customization to add and edit members and their details whenever is needed and showcase them in responsive layouts.
10. Team Members Staff Showcase Plugin:
Team Members Staff Showcase Plugin is a great solution for team member display and customization.
Install this plugin via the insertion of shortcode into posts and pages and show all the details of your company members and employees including their work positions, biographies, education, work experience, professional skills, services rendered, portfolio description, pictures and social links with the most attractive grid view design.
11. WP Team Showcase and Slider:
The last team and member – based WordPress plugin available in the relevant marketplace at present is WP Team Showcase and Slider as another trustworthy and confirmed solution any business representative may consider for his website.
Easy to use template powered by great functionality with shortcode, widget or template tag will guarantee comprehensive presentation of all your staff members and employees, leading to the achievement of your online marketing objectives.