Do you want to easily add WordPress keywords and meta descriptions in your WP website by means of a SEO plugin? We are here to touch a little bit on the step by step instruction how to do it.
Keywords, meta tags and descriptions has much to do with search engine optimization of your WordPress based profile.
In case you want to rank higher in search engine inquiries to meet more clients and customers, fans and followers, taking care of proper WordPress keywords and meta descriptions in your site is decisive.
If we analyze them separately, we should note that keywords are words or expressions people usually search in search engines to find the relevant information sources, materials or whatever it is. As for the meta description, it's a summary of the nature of your page or post.
Since those SEO related mechanisms are crucial for your site's discoverability and boosted traffic, in this article we'll highlight the best ways to deal with keywords and meta data.
There is hardly a shortage of SEO plugins to help you in this relation.
And since SEO Yoast plugin is by far the most popular and trusted plugin in the WordPress repository, we'll basically concentrate on this one, but will not forget to offer you also alternative plans.
1. Yoast SEO: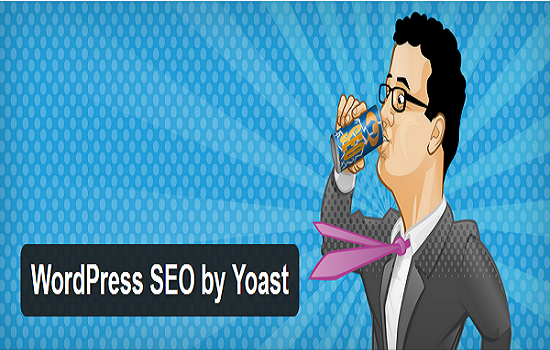 Actually, Yoast creates a technically favorable condition to make your site more search and SEO friendly with WordPress keywords and meta descriptions.
Paradoxically, the authors of this plugin do not recommend using meta keywords and this functionality is disabled by default. However, you are free to enable it and use keywords to streamline your website.
Once the plugin is installed and activated, you need to go to SEO, Dashboard page and open the Features tab. Here you'll find Advanced settings pages disabled. Enable it and go on.
As soon as you enable this setting, you will find additional options under SEO which were previously missing, like Titles and Metas, Social, XML Sitemaps and more.
Choose Titles & Metas, then open the last tab, which is Other. Find Use meta keywords tag? and toggle it to enabled. It's all you need to bring adding meta keywords functionality to your posts and pages.
Now head over Yoast SEO meta box under the post editor. You will find your WordPress websites title and automatically generated meta description. Of course, you will be able to edit this snippet.
Scroll a little down and see meta keywords part to be filled. Using up to 10 words and expressions is enough. Don't forget to put a comma after each keyword.
No return to the snippet section and edit it. Change the meta description and use your main keyword in it. Once you finish, click Close snippet editor.
Now your post or page is ready to go live with WordPress keywords and meta descriptions.
With SEO Yoast plugin, adding meta keywords and descriptions to Homepage and Category Archives is also a breeze.
Choose Homepage tag from Titles & Metas, add Homepage Title template, Meta description template and Meta keywords template.
In order to add meta keywords and descriptions to Category Archives, go to Posts, Categories, choose the category you want to edit and click Edit link.
The category editor page will appear to enter with Yoast SEO meta box. In order to edit meta description for category archive, you need to click on Edit snippet.
Afterward, press Settings button to add your meta keywords. Repeat these steps for other custom taxonomy archives and tags.
2. WP Meta SEO

The next useful way to add WordPress keywords and meta descriptions in your WP website is WP Meta SEO plugin.
This SEO management control comes with tons of time saving tools and features to be used by the website admin.
Among them are the bulk editor to add your meta data in post, page or custom post type, XML and HTML sitemap generation, edition of meta data with live SEO analysis, a bulk image information and much more even in the free version.
Additionally, you can choose to use free+ add-on version to have Google search console keywords suggestion in web content, duplicate meta check and more.
3. All in One SEO Pack:

All in One SEO Pack can be a reasonable contribution to your WordPress website and will optimize its functionality to meet SEO strategy requirements.
By the application of this plugin, you will have a direct access to boundless features and controls.
Some of the most applicable ones are the support of XML sitemap and Google Analytics, automatic optimization of your site titles for search engines, etc.
It also includes automatic generation of Meta tags, as well as sends notifications to Google, Bing and other search engines whenever there are changes in your site.
Additionally, with All in One SEO Pack you can bypass any title and add Meta description and keywords easily.
Please, note, that keywords are initially disabled in this plugin. You need to enable it if you want to use keywords to make your content SEO optimized. Just find Keyword Settings and make Use Keywords enabled.
Once you are done with configuring basic options of this plugin, you can also activate additional options via All in One SEO, Features Manager page.
4. All Meta Tags:

All Meta Tags is another user friendly yet fully fledged plugin custom built to add WordPress keywords and meta descriptions in your site.
This easy to use and manage plugin grants you with the possibility of inserting meta tags to the site's head section.
Otherwise stated, you don't need to tweak to the files of your template or this plugin for adding meta tags. You can organize everything from the plugin settings page. Simply insert your ID and the URL of the publisher's social media profile and All Meta Tags will take care of the rest.
With this plugin you can also add meta description and keywords only for the static homepage or the blog page, as well as keywords everywhere on your website.