A notable batch of animation WordPress plugins is presented in this article for you to find well structured animation delivery systems for your website of any kind.
The practice of attracting website visitors is heavily based on how your website looks. In this relation, the implementation of CSS animation in the modern web design is what matters the most when it comes to rendering your website in a presentable, pixel – perfect and visually eye – catchy appearance.
The way your website elements and touches insensibly change from one style to another based on the key — frames specified beforehand not only can be visually effectual, but also can contribute to the user -friendliness of the web interface and become the brick and mortar of your website's mobile version as well.
In case you value the manner in which your content will be packaged and served, here are some of the best animation WordPress plugins to easily and quickly animate your website and make it more interactive.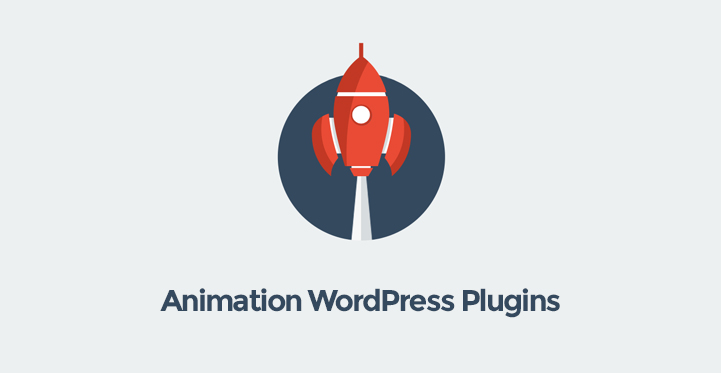 They have been checked for their perfect collaboration with thousands of WordPress templates and have displayed their best qualities.
User – friendly and admin – optimized, Animate It is a wonderful solution for nice – looking animations in your WordPress – powered website.
This plugin is ready – made and perfectly coded to handle different animations and make your online profile more beautiful and interactive, engaging and entertaining.
The arsenal of Animate It includes tons of practical controls and features, among them availability to apply CSS3 animations on post, widget and pages, exercise animation controls on Scroll, Click or Hover.
Moreover, you are powered to give rise to a beautiful animation sequence while using delay feature, control the duration of the animations, enable or disable the performance of animations on smartphones and tablets, as well as add CSS classes to animation blocks.

Powerful and unbeatable, perfectly balanced and inherently flexible, Master Slider is one of the top – rated animation WordPress plugins available in the WordPress library entirely for free.
This minutely worked – out and processed WordPress animation and slider plugin with its more than 100.000 active installs packs everything you will ever need for animated sliders in your web page with smooth and sleek navigation.
Free, yet premium – quality, Master Slider comes accessible for all website owners and is custom – built to grant them with wonderfully responsive design and cross – mobile compatibility.
It means that the animations and transition effects shining on your website will be effective and beautiful across different mobiles and platforms.
Other valuable features of the plugins are search engine – optimized nature for boosted SEO results, touch swipe navigation, CSS3 transitions, CSS3 3D transforms, multisite – compatibility, etc.
Adding animation touches to your website will be unimaginably easier with Page Animations and Transitions.
Instinctive and truly flexible, this plugin comes powered to add different beautiful animations to your website and make them look fantastic all the time.
You can easily embed wonderful transition effects and make your content intuitive and natural, as people are used to gradual movements of things and objects in the real world as well.
What is more exciting about Page Animations and Transitions is that the access to this plugin will cost you absolutely nothing but will provide with fade, fade down, fade up, fade left, fade right, rotate, zoom and other effects.
Some of the useful animation and transition elements are set page in and set page out animation effects, set page in and set page out animation duration.
A great way to insert hover effect functionality to any WordPress – powered website comes launched as Image Hover Effect.
More than 40 beautiful hover effects are available with this plugin to make your images more attractive and attention – grabbing. As one of the easiest to use and manage animation WordPress plugins at your disposal,
Image Hover Effect categorizes the possible 40+ hover effects in 2 different styles and provides with seamlessly convenient admin – panel to control them.
CSS3 effects, readily responsive design style, numerous shortcodes and categories, image preview option, animation features and much more are all wrapped up in one single solution in the face of Image Hover Effect.
Animation is one of the successful and highly applicable trends in headline creation and manifestation.
Headline is what makes a website visitor guess about your content, and sometimes it can be the decisive factor in the web visitor's decision making process of whether to browse this or that content and read or not.
Slider Hero with Animation, Video Background & Intro Maker comes to make the performance of your headlines more compelling and operative.
Make your headlines or certain words of it animated with pretty little efforts while dealing with a shortcode. Up to 10 types of animation effects are at your fingertips to exercise.
Next in our list of animation WordPress plugins to be added to WordPress – based websites is Scroll Triggered Animations.
The essence of this simple yet energetic animation plugin lies in its enviable precision of how it takes GIF animations and replaces them to preview images.
Moreover this functionality is effective when the GIF is embedded form any other website, as well as when using any static thumbnail. Depending on your preferences, you can stop animations across your website or start it on inside a post.
ASVG Lottie animation library is one of the reasonable and simple approaches to winning the parallax looking of your website's header, post and pages.
The whole procedure includes the simple tweaking with shortcodes and minimum timeframe to have effective and serviceable parallax scrolling backgrounds.
Thus, you are free to stylize the header text with it, create an entire section where a certain piece of content will be armed with parallax scrolling background or use this functionality for certain elements of the website.
Basically, the plugin enables you to copy the given shortcode and paste it into a page and post easily, or use it directly in PHP code.