Igor Ligay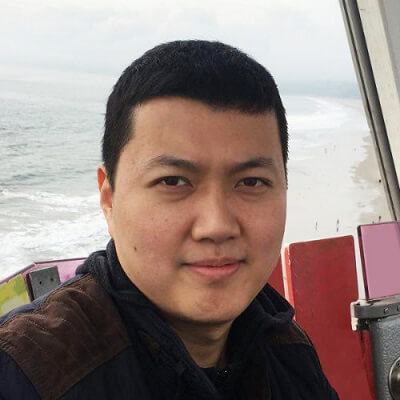 Today we are going to conduct the interview of Igor Ligay from Ulm, Baden-Württemberg, Germany. He is a Co-Owner of StylemixThemes and a Founder at FussballTreff. In the interview, Igor has shared his experience in selling their WordPress products on ThemeForest and how he established his own venture.
Introduction:
My name is Igor Li. I was born in Uzbekistan. By nationality I am Korean and my native language is Russian 🙂 We started building websites using our self-developed Stylemix CMS for customers since 2007.
Just a routine jobs on a daily basis. In 2009 we started building websites with WordPress and saw a big opportunity on Themeforest, where authors (developers) sell the copies of WordPress themes and plugins by thousand times.
We researched this marketplace and decided to try it. We have created our first WordPress theme and submitted it to Themeforest.
Q. How did you get to know about WordPress? Share if there is an interesting story.
Ans: We worked on Elance.com (currently Upwork.com) and I saw that several clients request WordPress theme customization.
We considered WordPress as a free open-source blog CMS and didn't think about all WordPress possibilities and features. And one of our clients – his name is Peter Hattingh advised me to check out the Themeforest marketplace.
I wondered how many developers have their WordPress themes on the marketplace and sell the copies. It was a dream job to have our own WordPress product, because we felt ourselves tired searching for new customers, jobs, etc.
Q. What's the most interesting project you have done to date in WordPress? What were your responsibilities?
Ans: The most interesting project is Masterstudy – our Learning Management System plugin for Education.
Nowadays, the LMS system is growing in popularity. Distance learning is a very promising role and learning has always been a cornerstone in almost every field.
So for me, the most interesting project is Masterstudy – our Learning Management System plugin for Education. It is all about online education and it has many nice features to create easily a website with online courses.
It is a good choice for private instructors, coaching, tutors or organizations/companies and their staff.
Online learning, especially for this pandemic period, is a really important thing and our plugin helps everyone to provide education through the mobile platform for students. And with it, the total workflow becomes even easier.
We wanted to help the community to spread knowledge by developing these products. It could be used for an institute that offers higher studies, it could be used for individual instructors and to build an online training platform like uDemy and Lynda.
Higher educational institutes can implement the top-notch learning technology of LMS and create a perfect workflow within any educational institution.
The feature-rich Masterstudy LMS Plugin gives you unlimited possibilities to create any kind of educational content, form courses and present it online, in the most demanded and convenient format.
Q. Have you ever been to any WordPress meetups or WordCamps? Share your thoughts on WordPress Community.
Ans: Yes, in Moscow. It was Envato Meetup in Moscow in 2018 and Stylemix has been selected for a speaker with a topic "Envato Power Elite insights and experience".
Q. How does your workstation look like? Can you send us a picture?
Ans: Nothing fancy. I will attach the picture here. We all sit together in a big room.
Q. What interesting feature do you think you would like to see in WordPress and is currently missing?
Ans: For me, it would be great to have a tool for some crucial moments in the WordPress environment and workarounds.
It is about logging the actions of users who work in the admin panel. Like, in our company, big teams can work on the same product, among which there are different levels of developers (junior, middle, or/and senior). Often it means that we face the problem that in WordPress itself it is impossible to track what actions this or that user did.
For instance, I can provide one example where someone turned off the cash, or someone did some action. And in most cases, it is hard to understand and detect it.
And like our recommendation, add such a feature. This will be useful for both development teams and WordPress users who share access with different people.
Q. Out of the current plugins and themes which one do you like the most and why?
Ans: As an active WordPress user with a lot of experience in this field, I have a fairly large list of plugins that I like and which I actively use.
One of them is the Cost Calculator. In short, this is a calculator plugin for calculating. In more detail, this is not a simple calculator at all, but a multifunctional one with a large number of custom elements.
With this plugin, you can design and customize your personal calculator with a handy builder. A ready-made calculator can be easily embedded into any page using shortcodes, and a rich of custom elements makes it possible to make practically any computing tool, whether it be measuring materials of total body weight to control body weight.
And most importantly, Cost Calculator makes it possible to make payments right in the same builder. It is convenient for both the clients and the site owner.
Another outstanding feature of this plugin is the system of conditions under which this tool makes decisions based on an algorithm.
My second favorite plugin is the Bookit plugin. This is a very convenient, compact, and functional calendar that can be easily integrated into the structure of any topic and allows users to quickly make appointments, book services and events.
Again, as in the case of the Cost Calculator, this is not just a calendar, but a powerful tool for finding and selecting services.
I can even synchronize with Google Calendar and monitor all recorded appointments in Bookit or Google Calendar.
The overall calendar interface is also very attractive and enjoyable. The color scheme is pleasant and smooth. There are two different calendar shapes available. It is very important for me as a user and website administrator.
The choice of these plugins is also due to the fact that I see a lot of requests in various resources where users want to get a tool for booking services.
Q. Any awesome technology you want to share other than WordPress?
Ans: Shopify apps and themes. The last few years Shopify is growing up very fast. So this year we plan to publish two apps in Shopify marketplace.
Q. Do you like/love what you currently do in WordPress?
Ans: Yes, but we don't stop on WordPress. We are considering to transform our small WordPress products to bigger SaaS products.
Q. Where do you find yourself after 5 years
Ans: In 5 years I see the company as a SaaS provider. The plan is to keep WordPress department as well, until the WordPress market will stay in demand.
But we would like to move forward with SaaS solutions like LMS platform or Listing Directory platform. Because for functional websites, WordPress doesn't fit and it can not stand the big amount of request with database.
Q. Share something about your life other than work
Ans: Personally, I like playing computer games, cars and soccer. In Playstation 4 I played in Uzbekistan FIFA tournament and won the 2rd and 3rd places, in CS GO I sponsored a team of professional cyber sport players in Uzbekistan. I still play soccer with team members and friends. I drive BMW M5 750 hp car and I love it.
Q. To whom you give credit for your success?
Ans: Good question. First of all, this is the right and reliable team. Secondly, the ability to pursue and follow your goals. Thirdly, my brother Victor Khegay who started this WordPress business with me and he is still supporting our team with good advices. The last thing is business oriented thinking.
Q. Can you give us some reference for whom we should conduct an interview next and why?
Ans: Try to contact Elegant themes. Their success story might be interesting for WordPress community.
Q. How do you reward yourself?
Ans: I support my team members, do nice gifts. Last year I bought a new car for the best employee 2020. Other team members I gave new iPhones as Christmas gifts. This kind of things make me feel good and this is the highest reward for me.
Q. Any suggestion for WordPress beginners?
Ans: I would recommend to read my book about my experience with WordPress and on doing business on Envato Market. Book name "A Practical Guide to Selling WordPress Themes on ThemeForest"