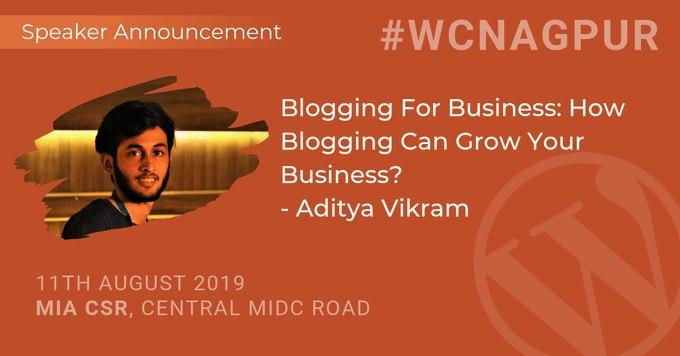 Aditya Vikram
Today we are going to list the interview of Aditya Vikram Singh from India. He is a Co-Founder of MMIO – Make My India Online.
He is passionate about blogging and budding digital marketers from India. He loves to do SEO. He has shared the experience while helping people to optimize their websites.
Introduction
I'm Aditya, a young passionate blogger & budding digital marketer from India. Living a digital life since 2011 and helping people optimize their websites. I'm more into Search Engine Optimization
Q. How did you come into your current field? Share a bit of the background?
A. My journey started in 2013 when I was searching for how to make a website on Google, I discovered various platforms and ways to build websites but WordPress was my first choice.
I did a research on WordPress and then I started my first WordPress blog in 2014, You learn a lot when you start using a new tool.
I learned about WordPress customization, Then I came to know about SEO. I was quite curious about how search engine works.
Afterwards I started learning more about SEO and ways to monetize websites and till now I"m optimizing web pages for search engines
Q. What's the most interesting project you have done to date in WordPress?
A. I've worked with multiple blogs and websites to help them get more search traffic. Out of them, I would like to mention this one affiliate website that I scaled to four figures ( US Dollars) per month in passive income in just 6 months.
Q. Have you ever been to any WordPress meetups or WordCamps? If yes did you learn anything useful?
A. I started attending WordCamps and meetups in 2017, WordCamp Kanpur 2017 was my first ever WordPress event. I've attended 7 WordCamps till now and I'll be attending WordCamp Asia 2020 next month as well.


WordCamps helped me a lot to bring a positive change in my nature, I was kind of introvert few years back. Community events like WordCamps not only help in learning new things but also give us opportunity to network with like minded people and learn from them.
Q. What does your workstation look like?
A. I don't have a fixed place to work. I love being a digital nomad. I'm completing my graduation So most of the time I work from my college classes or from my hostel room.
Q. What kind of tools/software do you currently use for your creations?
A. I use a lot of tools for my work. Some of them are:
SEO Plugin: RankMath
SEO Tools: Ahrefs & SemRush
Email Marketing: Mailchimp
Designing: Canva
Q. What interesting feature do you think you would like to see in WordPress and is currently missing?
A. I think I've got everything I need in WordPress as of now.
Q. Out of the current plugins and themes which one do you like the most and why?
A. I'm more into SEO, so I'll mention RankMath by MyThemeShop as my favourite SEO Plugin.
Q. Which WordPress hosting do you use and would you recommend for your clients and others?
A. I recommend SiteGround to everyone who's looking for a reliable WordPress hosting.
Q. Do you like/love what you currently do in WordPress?
A. I believe in " Do What You Love" and Yes, I love what I do in WordPress
Q. What would you like to do in the future in the current field or somewhere else?
A. Change is the law of nature, New things will come up in the future and I would love to adapt the new changes. As of now, I'm focusing on my present work.
Q. Can you give us some reference for whom we should conduct an interview next and why?
A. Hardeep Asrani because he's the one who helped me in starting my WordPress journey.