WordPress is the preferred CMS of bloggers, appreciated for its harmonious themes and for its functional side. These days many entrepreneurs are using WordPress theme to build their website.
WordPress and Joomla are often compared for creating a showcase site or blog. But unlike its competitor, WordPress has a very active community and you will find very easily plugins to transform its use. Hence, the obvious reasons to convert WordPress blog into a business website.
Before creating a WordPress site you must know a few things:
1. How to Buy a domain name and a server
2. Choosing and installing a WordPress theme
3. Creating Site Structure and lay outing
4. Writing content
5. Installing the best plugins to get started.
With the below tips you can easily convert WordPress blog into a business website.
Buying a domain name and a server
First of all, you need to choose your domain name. The domain name is the domiciliation of your site. It is very important for SEO as the domain reflects your activity with the corresponding keywords or simply be named by the name of your company or your brand. 
It is preferable to choose a synthetic domain name so that the users will retain it better. You can choose between several domain names: org., .in, .org, .net and of course .com. 
The question then arises of the selecting a reliable host. There are two types of hosting services available: the shared server or the dedicated server. 
There are many web hosts, you will be spoiled for choice. Moreover, if you are diligent, reviews of several hosting services, you can be able to make a quick decision.
Among the best hosting services, Hostgator, GoDaddy, Blue host are quite reliable. There you go! You are done with the first step.
Choosing a theme
In your dashboard, click the "Appearances" and "themes", and then choose a free theme by clicking on "add" button. There are many sites to find free WordPress themes. For more details, take a look at the separate articles on how to install WordPress.
You can thus decide on the design of your website using the many templates offered by WordPress. The choice of theme is very important because it must be representative of your universe. 
On WordPress, you can change the colors of the template, insert a background image and a logo, and edit the header. With this simple tip, you can give a beautiful structure of your WordPress blog into a business website.
Creating the structure and pages of your site
Then comes the nerve of war, namely the management and creation of the pages of your site as well as their writing. You can write pages optimized for referencing by professionals or decide to write them.
On your dashboard click on "article" then "add".
You will see that article creation presents a fairly simple interface for editing your articles. You can also categorize your articles using the tab "Categories" and optimize your referencing by clicking on edit the category you have carefully chosen beforehand. 
You also have the option to link the items together. This tab will allow you to organize your blog.
Then click on "Pages". This tab will allow you to organize the various static pages of your WordPress site, in particular by saving bulk changes.
The structure of your pages will be:
Home
Services
achievements
blog
Contact
Installing the required plugins for a WordPress site
It is now time to install the WordPress plugins that will perfect the creation of your WordPress site to make it even more efficient.
WordPress Search Engine Optimization
Yoast SEO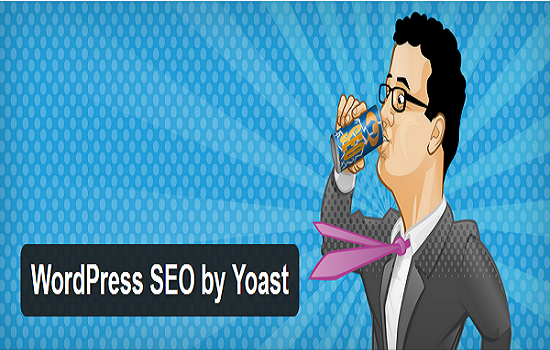 Yoast SEO is the basic plugin for natural referencing of your site. Thanks to this tool you can manage the different tags and titles of each article. Yoast is extremely convenient because when your site is badly referenced, it tells you what you need to change so that your site becomes SEO friendly.
Yoast also allows you to manage the social networks connected to your site. Probably a complete natural SEO tool on WordPress.
Google Sitemap XML

A sitemap (that is, a sitemap) allows the robot of the various search engines to recognize your URL to index them in the search engine. With this tool, the robot is informed as soon as a new content is published, which is in a way a watch of the referencing of your site.
Google Analytics for WordPress
Google Analytics for WordPress is also a valuable tool for SEO your WordPress site. Indeed this plugin allows you to connect to your Google Analytics account, but with an interface and options specially designed for the CMS. In particular, you can be informed of the number of visitors to your site.
Promote your WordPress site
Shareaholic

Thanks to Shareaholic, you can give your readers the best posts on your blog by posting them on different social networks. For WordPress which is a very visual CMS, users will appreciate in particular the aesthetic of the buttons of sharing.
WP To Twitter
Thanks to this plugin you will be able to share quotes of your articles on Twitter. This allows you to initiate your users to share content of your texts by placing a Twitter button in each article.


WordPress Newsletters

Mailchimp is an emailing manager. You will be able to manage the contacts that will receive your emails, create forms to your taste and especially receive reports on your communication campaigns. This tool is therefore very effective to manage your advertising on the web.
WP Popup Maker

WP Popup Maker allows you to collect emails. Indeed WP Popup Maker offers you many themes for the creation of a pop-up advertising on your site.
Layout and Performance
Q2W3 Fixed Widget

Q2W3 Fixed allows you to constantly leave the plugin of your choice on the screen. This widget can be very interesting to encourage visitors to your site to share your content at any time they play.
Contact Form 7

Very rich visually, this application will allow you to create beautiful forms and add the options you want to create quotes, invoices, or purchase orders.
WordPress super cache

WordPress Super Cache allows you to keep the data in memory so that the server does not have to read them again. This extension thus makes it possible, among other things, to technically optimize the loading of the pages.