If you are expecting to have a clean coded and complete customizable themes then truly Free WordPress themes will help you out.
With the help of the theme customizer feature, you can easily edit the themes features, elements and components on your own. Still, if you think that you will need some extra resources for development and designing work then you are going in the wrong way.
Truly Free WordPress themes have arrived with SEO friendly and WPML compatible features.
In addition to this various plugins can be integrated to support multilingual functionality. You can experience all the advantages of this theme by just a single click.
Yes because this theme is fully optimized, the website get loads very faster. Hence without wasting time you are authorized to install the theme in one click.
Truly Free WordPress themes permit you to make changes by your end without any technical knowledge.
Hence all the WordPress themes listed below are compatible with every plugin and very easy to implement all the features you desire. Plus all are authorized to use at zero charges.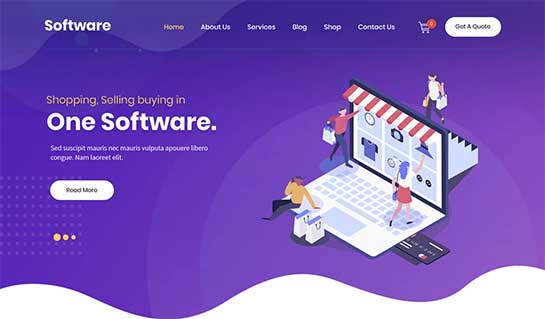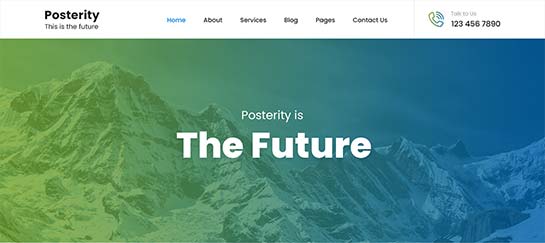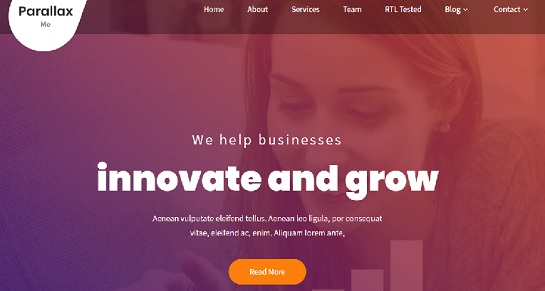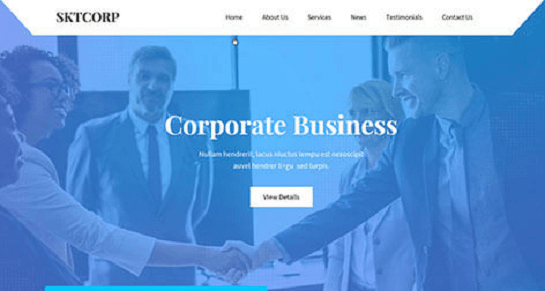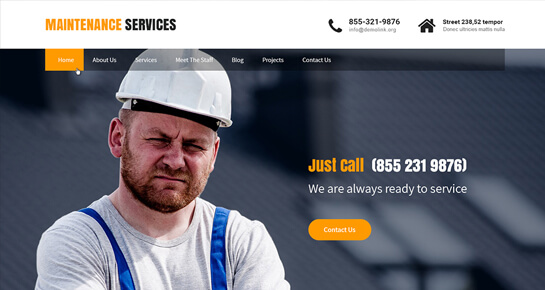 This theme is basically created for service providers business. The main goal of this theme is to take your business to reach the users all around the world. Because Maintenance services are easily viewable at every device hence all types of users can access this theme at any time and experience the benefits.
To create a simple but effective website you can delete unwanted features and elements that are not in use. Easy coding of this theme will help you to enable or disable any of the components and element. Google fronts will highlight your website content in an attractive way.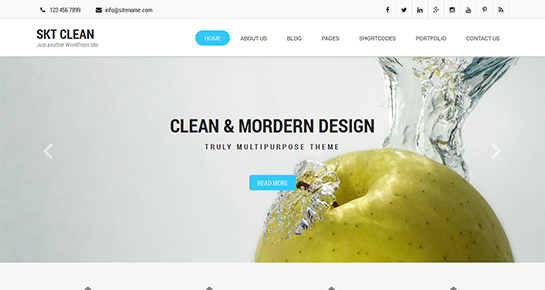 Clean Lite is a corporate business WordPress theme obtainable at free. Without any internal errors, you can create different pages for about us, blog and contact us. To make communication easy and powerful you can add a contact form and call to action feature at the top of the template plus in the footer section.
The Clean Lite has verified with various devices, browser resolutions hence this template works perfectly by getting the same look and feel that you will create. While just dragging and dropping the element your website can be created instantly but in the pro version of Clean Lite.
If you are looking for Truly Free WordPress themes then Web Programmer Lite is the best option. This theme is well structured. All the elements and components options are given separately to access any easily. The simple look of this theme will make your website more elegant.
If your first priority is your content then you can easily use the blog feature to create articles and posts. To make the blog readable by every user from the world, easy social media integration option is also made available at free. You will be able to find each and every option that the IT Service website needs.
Charm Lite is a unique and refreshing WordPress theme that has a different design layout structure to showcase the photography portfolio.
The changes you have done will be viewable quickly with a real-time customizer option. The different look of sliding banner makes this template unique from others.
To make your photographs sell you can convert this template to the online store by utilizing plugin provided by eCommerce that is WooCommerce. To form an image in a good manner, you can use a gallery plugin. Plus you can create different category options to display different images properly.
Kraft Lite is considered as a best free multipurpose web template. However, this theme can be used for a small business startup. With the free Template, this theme also provides you with free plugin integration.
Kraft lite is cooperative with standards pages like the 404 error page, achieves and comment page templates in paid one. .MO File and .PO file will assist you in translating language form one to another native language.
Hence you can target people around the world and this strategy can take you to the top of the search engines page. If you want the same look and feel that has in demo one, then without touching the settings your website will have similar look and feel.
SKT Towing and Truly Free WordPress themes can be converted into different purpose business website.
The easy contact feature i.e. call to action and contact form is also active to use instantly. Simple testimonial section can be added to enhance trust with your customer.
This theme assures that any extra adding feature will not affect your SEO ranking and loading speed. You can also perform the changes in real-time using live customizer option.
Hence, you can now create a web page according to your business need very fast and quickly with flexible and SEO friendly outcome.
To show different comments and recent posts you can edit the sidebar any time. In the pro version of SKT Panaroma, you will have a different design for inner pages. More than 4 options will be provided with the sidebar option.
The features like more than 600 fronts and color pickers make this theme much appealing in front of your users. The best edit option of SKT Panaroma is for the menu, layout, and header footer section. No cost will be required for extra support and maintenance in the paid version.
SKT Magazine is different from other magazines or newspaper web templates because of it forms a modern layout design. This web template can act as an online journal to rise news for an entrepreneur or a businessman.
This theme has lots of options to make a customization process easy. Because this theme includes updated CSS file and HTML code the header of this web template is editable including logo and image slider option.
Your product can be visible by adding the WooCommerce plugin to catch the user's attention for making an order.
The basic elements like product details and product team member information are viewable easily using the customizer option.