While choosing a theme many users are confused that from a legion of themes which theme should be chosen free or a paid one?
This is a common question. Some people say that free themes are pointless and shoddy. But the features of great free WordPress themes can't be ignored.
Like free themes are basic primary, plain and smooth in terms of usability. These basic features make great free WordPress themes a more powerful and perfect platform for beginner and non-coder users.
Free themes can be used for blogging, online shopping, or photography. Also, these themes can be used for corporate business and large enterprises.
Some latest features that are co-operative with these themes are multilingual functionality for translation of languages.
WooCommerce can be used for online shopping. SEO friendly features will help your website to get crawl by Yahoo and different top search engines.
The Shudh will harmonize its features for a perfect blogging website. The theme is created with the white space area design format to highlight the text.
If you want to add some more sections to the homepage layout, you can do it at any time. In the next level of Shudh, you will be facing some extended and stunning features to showcase your work portfolio in a proper manner. Extended features like gallery and blog compatible.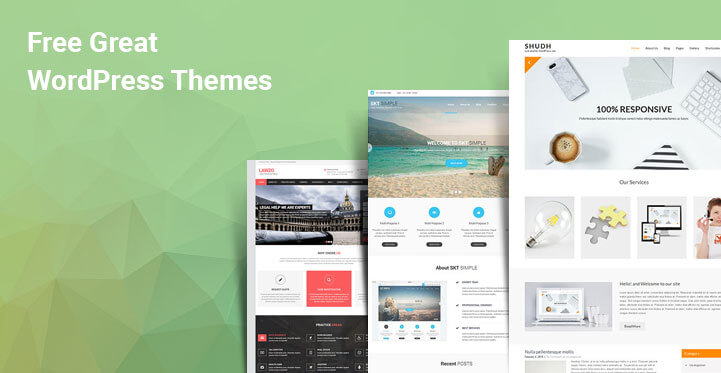 Some Great Free WordPress Themes and their features are listed below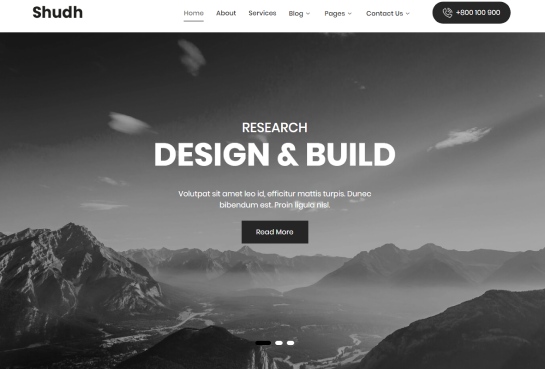 Shudh is for commercial and personal projects website. This theme is flexible that we can create a website with a portfolio to display work in more detail.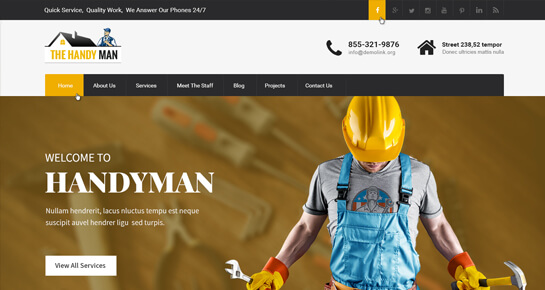 With the help of SKT Handy, the website can be created to provide health facilities, dispensaries and to solve the health issues. The theme can be modified to create a non-profit organization like baby care and old age home, etc.
To modify the inner pages of SKT Handy you can utilize the page builder feature. Elementor and SKT Page builder are supported. The inner page can have a slider with images, slider with video or slider with animated pictures.
For making an appointment with a doctor you can add a plugin like a booking appointment. To take an online consulting fee you can integrate different payment gateways.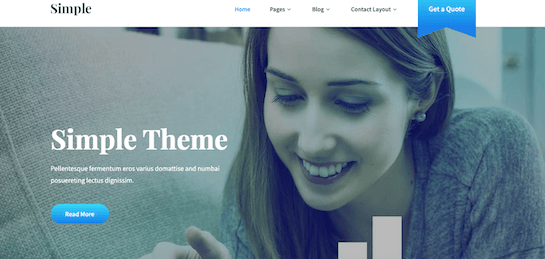 The Look of SKT Simple is very neat and tidy to express a business point of view quickly and effectively. If you want to remove extra pages then the theme can be a one-page theme with a single scrolling effect.
Small agencies and freelancers can build a website to grow their business widely. You don't need to know even one line of code to customize the website.
Proper navigation is provided so that you can jump from one page to another. Hence the theme is fully dynamic featured. The white background will make a difficult thing sorted out.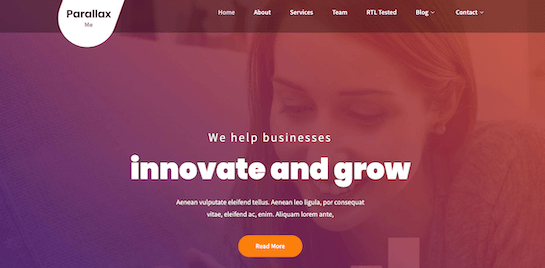 To make any changes in the theme you can go to the Appearance section in the dashboard. Then you can customize the theme pages that you want. SKT Parallax Me has an inbuilt facility to add images to the gallery section.
SKT Parallax has the advantage to view the demo at free cost. Just click on demo buttons and the theme demo will be displayed.
Study each and every section and pages of the demo to get working flow idea of a business. Every slider section can be dynamic in nature.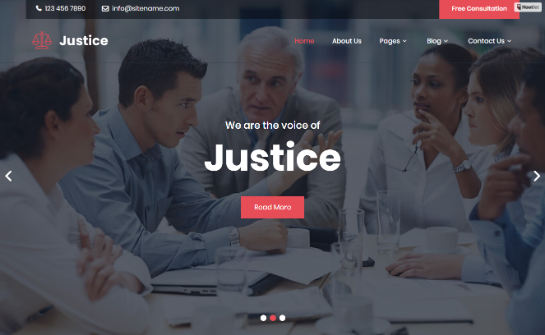 If you are a lawer and want to create a website can be a tough job because all things should be legal and in a proper format. To create a website in a more professional way SKT Lawzo is created that pretend that the theme is created for legal firms only.
The header and footer of SKT Lawzo are customizable so you can edit the menu sections and contact details at the bottom part. The map feature can be integrated easily if you want that your customers can reach to you.
Previous experience matters a lot when it comes to trust and faith. Hence, the testimonial block can be created to showcase the past client's review.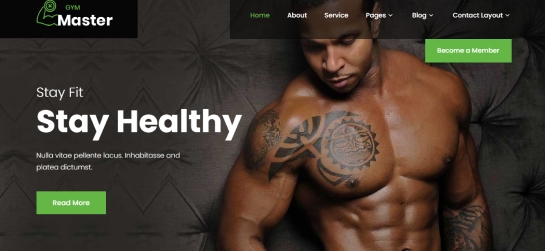 The sections of great free WordPress themes are well organized in a proper manner to make the customization process easy and to meet all your needs. Different categories can be created for a gallery section to display images in one pattern.
More than 200+ fonts options are there to take benefits by applying to the content. The inner page's design can be different but in the paid one.
For example, inner page will consist of right and left sidebar and the option for no sidebar. WooCommerce will be helping out to support the eCommerce feature. And contact form 7 will help you out to avoid spam user and making communication easier.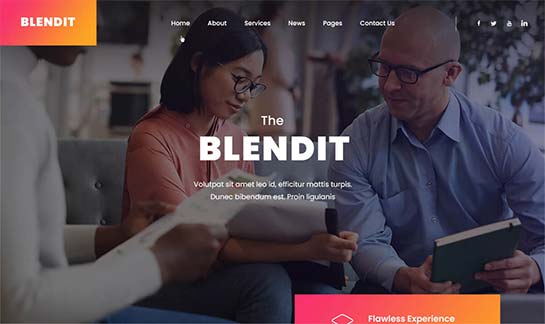 SKT BlendIt is a straightforward and potent WordPress theme. This theme allows you to edit each and every part of a theme at zero cost.
If you ever imagined any look for your website, then your dream can be true as an unlimited customization option will be given.
Customization choices are given for color, font, and widgets. Plus some static backgrounds can be provided. Some plugins can be installed that support the customization feature.
Before getting a theme you can check the main features of this theme. Some Google fonts are integrated by default.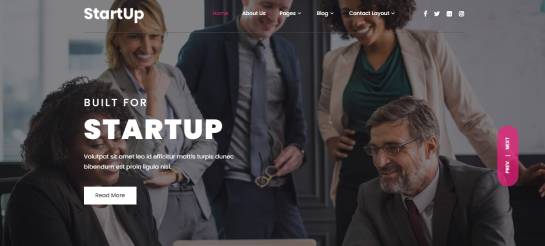 SKT Start-up Lite is the tidiest great free WordPress themes that can be used by juridical persons and a business man to form a website for a small firms. This theme supports the RTL feature to get language translated to the user's native languages.
The English language will be the default language you can see the example in the demo option. Within some minutes your business will have a facelift to reach all the audience over the world.
SKT Start-up Lite is created with the build-in page layouts and build in slider option. Some free shortcodes are offered to get free from coding.