This article captures the best free WordPress themes for authors.
It becomes important for authors to have a website as more and more people are using the internet today.
A dynamic tool to promote your blogs, articles, books and everything else that relates to your brand can be captured on a website.
A website is not just an efficient marketing medium for your books but, it also serves as an important source of communication between you as an author and the audience.
WordPress can be an efficient platform for you to develop a simple and elegant author website.
With moderate cost and all the required features, you can conveniently create a user-friendly website.
Every author has a specific genre of writing which indirectly builds a personality.
It is important that your website matches the style of your writing and reflects your persona.
The shortlisted free author WordPress themes will help in you creating a website of any kind that is required.
It is recommended that you list the required peculiar features and a solid design idea of your website before you start selecting the theme.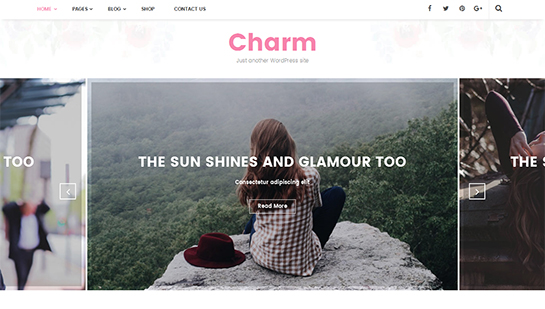 Authors usually prefer to select mesmerizing but simple theme.
Most of the visitors on an author website are attracted not by the fancy designs but by the quality of the content that website provides.
Hence, Charm Lite is an ideal choice for the theme of an author website. It is one of the most responsive free WordPress themes for authors.
The theme has a solid white background with relevant contrasting colors for fonts and other layouts.
It is easy to create sections for news, blog posts, and articles with the preloaded features of the theme. Although simple, the theme has a unique and attractive style.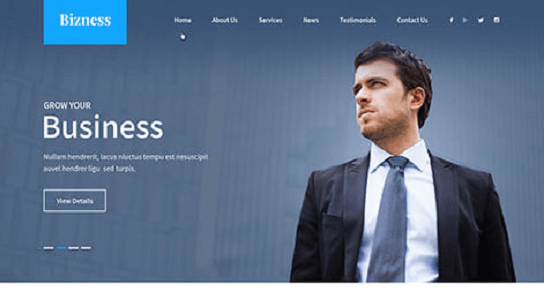 Bizness Lite is one of the most responsive free WordPress themes for book authors.
It has a peculiar design and is loaded with essential features.
The design of the theme is based on white background where different sections have unique formats and colors.
The theme can easily capture audio, video, and textual content featuring the book and you as an author.
If you intend to gather publicity for the pre-release of your novel then this is just the perfect theme.
It supports all necessary plugins which will enable enhanced functionality to all the required features.
You can even establish an online store for your books on the website.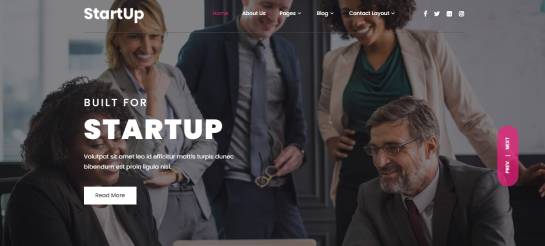 The list of free WordPress themes for authors includes SKT Start-Up Lite.
It is an elegant, responsive, and dynamic theme.
The theme comes with attractive footer, header, and slider.
It is widget friendly.
The theme offers multilingual support with the help of relevant plugins.
It has passed all the necessary theme check tests and exhibits powerful performance.
It is a multi-concept theme and hence can also include blogs and articles along with necessary information about the books.
Images, texts, and colors can be modified in all sections of the themes.
It has an exceptional plugin compatibility that enables you to add all the required features on your website.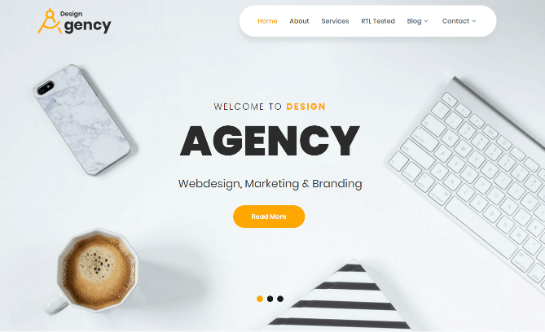 SKT Design Agency is one of the most popular free WordPress author themes.
It is a multipurpose theme and hence can be used by authors for creating blogs, publishing news/articles, launching their books, and for other similar purposes.
The theme has impressive features which enable the development of a user-friendly website.
The navigation of the theme is also simple.
The theme has been coded by experts and resembles a posh premium theme.
Compatibility for different plugins has been tested.
The theme has a significantly lower loading time which improves the search ranking of the website.
It can be used directly or modified as required.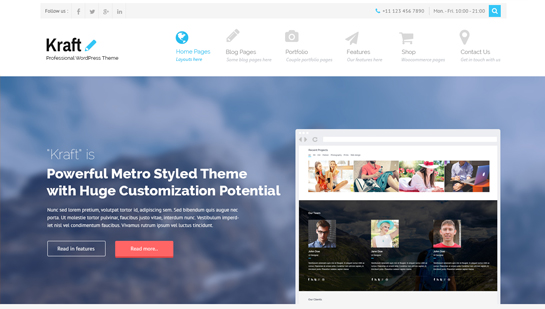 Kraft Lite is an essential theme amongst the free WordPress themes for authors list.
This is a one of its kind theme with unique functionality and preloaded with many important features.
The theme comes with cross-browser and cross-device support that enables the users to access the author website from any source.
The slider comes with a maximum of five working slides and two templates.
The theme comes with complete documentation and basic social media icons are integrated.
It is adaptive and has a super-fast loading speed.
It is compatible with Nextgen gallery, Contact form 7, and other necessary plugins.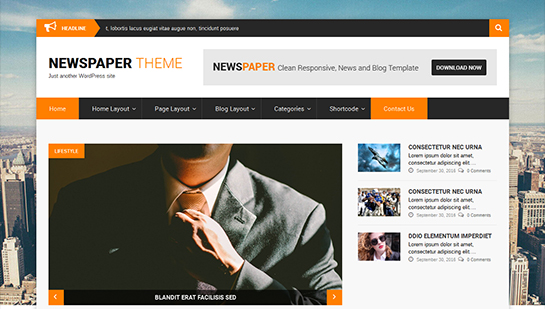 The free WordPress author themes list includes SKT Newspaper Lite.
It has been developed by professionals to include maximum content.
Articles, blogs, and all other informative pieces can be easily captured on the website with this spontaneous theme.
The theme also offers compatibility of display in devices like mobiles, computers, and pads.
The theme offers extended compatibility with various plugins so that all the required features can be injected in the author website.
The theme has also been successfully tested for security plugins which ensures maintaining the security of the website.
It is also compatible with the older version of browsers.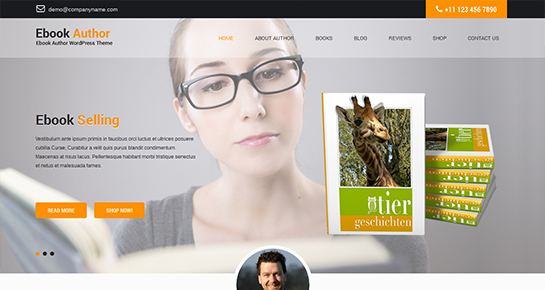 SKT Launch is amongst the most preferred free WordPress themes for authors.
It is a product launch theme hence perfectly fits the requirements of authors who intend to release and share an eBook version of their book.
It is also possible to establish an online store with this theme which can help in featuring both the physical and digital copy of the book for the audience.
The theme has been coded excellently and hence is lightweight with simple navigation.
Embedding of videos is possible with this theme.
SEO Plugins which are essential for promotions are compatible with this theme which enables authors to use different marketing techniques.
I am one is a modern, creative, and abstract theme.
Although it is a single-paged theme, it has superior functionality.
It comes with a magnificent parallax slider which then features all other sections of the website as the user scrolls down.
The home page can capture various sections like about us, gallery, and others that can include pictures with lightbox.
Three unique sections i.e. service, testimonial, and contact have been provided with the theme.
For including content for inner pages the theme comes with page templates.
WordPress menu can be added on the top to add a different look.
All the sections of the theme including the homepage and slider are manageable and the theme is also responsive across all devices.
This is a responsive and multipurpose theme.
The theme comes with three sliders on the top by default and it can be easily converted into images and texts as required.
The transparent menu option is also available that enables the slider to receive the maximum attention.
It is a scalable and flexible theme with a five-level drop-down menu for navigation.
Social media icons are integrated along with the call to action button. Adding features like a gallery and additional portfolio is possible with plugins.
Shudh is one of the most responsive and a free minimal WordPress theme for developing an author website.
It is an information-oriented website hence all the details about the author, books, articles, background, and publication can be easily included.
It is a white background based theme and hence more emphasize is automatically diverted to the pictures uploaded on the site.
The theme comes with a default four featured block areas and offers compatibility to the relevant plugins for adding additional features.