Serving as the backbone for millions of websites prevalent over the web, WordPress has become the number one choice of people and enterprises looking for building an eye-catchy and fully-functional website.
Irrespective of your domain, WordPress will allow you to receive your kind of site, which will be successful in wooing the targeted audience instantly. So, if you own a radio-station and have built your radio website using WordPress, then you've made the best business decision.
The wide collection of WP plugins allows you to extend the existing functionality of your portal in the best possible way. This blog walks you through 8 remarkably effective WordPress plugins custom-made for radio websites. So, let's get to know more about these WP plugins.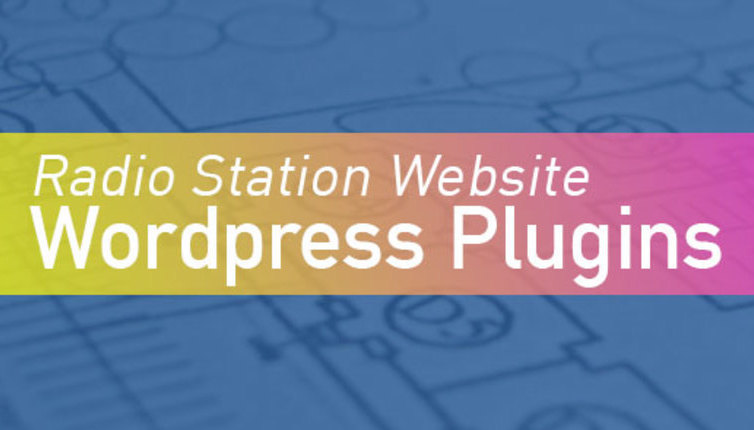 As the name suggests, Radio Station is a WordPress plugin which allows you to run your radio station's website in a smooth way. With its functionality based on Drupal 6's Station plugin, Radio Station has been completely revamped for use in WordPress.
Once installed in your WordPress powered radio website, this plugin will allow you to associate users with shows, generate playlists associated with specific shows and even enable you to display the currently on-air DJ along with a link to current playlist and DJ's show.

By installing WP Radio Player plugin in your WordPress powered website, you can easily add a radio player within a few seconds time.
This plugin is compatible with WordPress version 2.8 and all the higher versions up to 3.4.2. Having witnessed a download count of over 5,613 till date, WP Radio Player is a WordPress plugin which has received tremendous appreciations from WordPress users across the globe.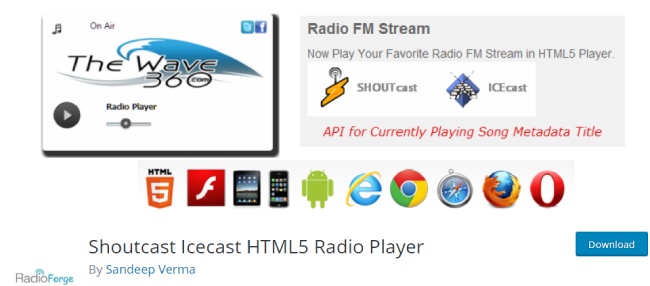 Shoutcast Icecast HTML5 Radio Player is a WordPress radio plugins which when installed into your WordPress radio website will allow you to integrate the brand new HTML5 World Radio Station Player with Social Media, thereby enabling visitors to listen to a variety of radio stations.
As an additional feature available with this WordPress plugin, you may even opt for sharing the music track you're listening to, with your friends via the integrated social networks available in the HTML5 World Radio Station Player.

StreamCast – Radio Player for WordPress is a WordPress plugin which allows you to add StreamCast – Radio Player for WordPress Mixes into your sidebar.
With this plugin installed into your site, you can easily set the dimensions of the player, limit the player to a specific number of pages/posts, set mixes to specific pages/posts, have a site wide default mix, choose to Autoplay or not to Autoplay the mix after the player has finished loading the tracks.

If your WordPress radio website needs to cater to the muslim population, then Quran Radio is the plugin you can't afford to miss.
With this plugin, you can easily add a widget which will play a specific online Radio station for translating the meaning of Quran in more than 38 different languages. Supported by the very popular EDC(e-Da 'wah Committee), Quran Radio plugin comes with additional features including:
Flexibility to play 1 out of 38 different translations of Quran
Flexibility to add the player to the post or widget
The player functions on a 24/7 basis
Flexibility to control the player's display

With an installation of AudioIgniter WordPress plugin, you can allow your website visitors to listen to rock & pop music on a 24/7 basis, via the sidebar. This will play a critical role in increasing visitor retention and the overall advertising revenue.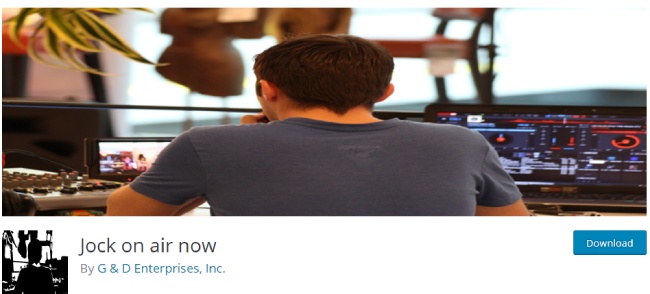 Installing Jock on air now plugin into your WordPress site will enable a native audio player within the browser. The Jock on air now Plyer will use a JavaScript as a service along with the Muses Radio Player Skins.

This is a WordPress plugin which produces a widget for your site, allowing users to listen to their favorite radio station. The plugin uses HTML5 audio element for playing the radio in the sidebar.
There are certainly some mentions and additions that have been done on part of online radio such as FnF.FM Radio
However only time will tell how they are based on their reviews and downloads then we will surely include them in our list as well.
Radio plugins are a good tool for online website where there is some waiting or chat is involved or users are there for social networking and by virtue of online radio they still keep glued to your website without trying to go somewhere else.
Conclusion
So, these were the 8+ outstanding WordPress plugins which are tailored to meet the requirements of a WordPress powered radio website. I'm sure you'd have chosen your pick and would be all encouraged to install the same in your site right away.
Author Bio: Edward Jones is working as a full-time WordPress developer with OSSMedia Ltd.- A highly trusted WordPress Web Development company.
Having gathered a total of 5 years of experience in WordPress Development, Edward has delivered numerous projects within the allotted time-frame. You can hire the services of Edward by getting in touch with him.
The business and service providers require an online presence. The whole world has changed and thus connecting with the people using different mediums is also important.
The websites that use WordPress as its primary platform enjoys a lot of support in many forms. The use of WordPress radio streaming plugin is highly popular amongst them.
The entertainment world is incomplete without the inclusion of the radio and thus WordPress platform has become a reliable source to find what is the best way to use the plug-ins and which are the best choices amongst them all.
The website builders which use this platform are well aware that they can be rest assured that they will find suitable support here. The eye-catchy and fully functional websites can be created with the right choice of the WordPress radio streaming plugin.
You can have any domain choice and you will get all the required functionalities to attract the kind of audience that you like. The radio station owners, as well as the entertainment-based websites all, require the use of the plug-in to enhance the user's base.
The use of the WordPress radio streaming plugin helps you to improve the functionality and allow you to add great powers to it. The visitors to any website are always looking for additional functions and high-quality.
The radio WordPress plugins which are available with WordPress with relation to the radio are many and they all come with great functionalities.
The plugins allow the radio stations to run without any hindrance. These are provided a platform to run in a smooth way with the use of the Plugins. They are created with an aim to provide support to the users to allow great music and programs to reach the audience uninterrupted.
Generally, people who use these website wants a lot of functions, they want to own the music they listen and when the plug-ins are used they allow the final visitors an option to access the current on-air show along with the option of the playlist created by them to run in the background.
The best thing about these plugins is that they are easy to start. They can be installed in just about few seconds. The whole website enjoys the added functionalities within seconds which is something great.
All WordPress websites can use these plug-ins with ease as they are compatible oh all of them. The way they add to the user's experience is by allowing them to share what they are listening to others.
This sharing might not be available at all times and may be restricted to certain channels or shared platforms but the functionality is available for sure.
There are many WordPress plugins available. The users of WordPress can go through each of them and must read the functions available to them. They are allowed to use any of them and the best part with these are that they are available free of cost.
The WordPress has always created many suitable plug-ins and the radio WordPress plugins are great additions. It is a real gem for the entertainment world and highly functional.