Free WordPress themes for novelists listed below
Writing is a journey in itself. You might be a prolific writer who has been around for years or you might have just started your writing journey.
In any of the case, a website can make a significant contribution in your path of reaching to the maximum people.
Having an organized and clean website allows your visitors to access your writing and novels quickly. Website makes it convenient for readers to connect with you easily.
Individuals search for people, novel, business, and writers online.
And if they do not have a website they reconsider giving them business and even wonder if they are legit?
A minimalist theme can do wonders for a novelist's website because people are interested in the content and not the website designs.
In this blog, we have included free WordPress themes for novelists which will help you in developing an impactful website.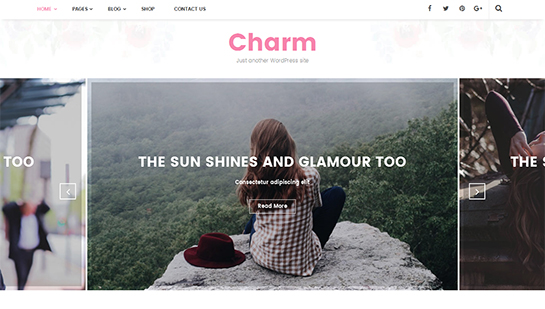 Charm Lite is one of the efficient free WordPress themes for novelists.
It is simple to handle, operate, and work. Easy customization options for intermediate and advanced users. All kinds of formatting are possible in a single post.
The theme comes with a widget-friendly dynamic sidebar.
It has been tested for all kinds of screen resolutions in various devices.
By focusing more on the content part the theme comes with a minimalistic approach.
Images and videos added as content can add to the basic design of the theme.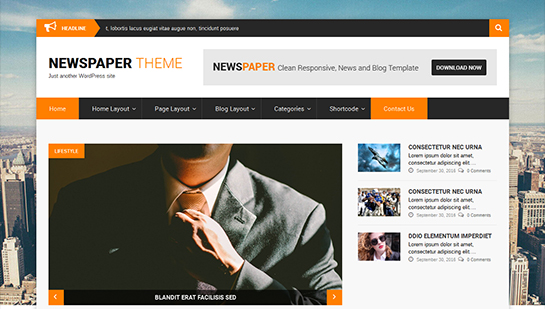 It is a spontaneous and elegant theme.
The blog post of the theme allows the addition of posts by multiple authors.
Default content view and blog view can be managed easily.
It has been tested for compatibility on mobile as well as other screens.
It is compatible with AMP plugin.
The theme is schema compatible which enables listing of Google reviews and author profile on search results.
It also comes with default comments template.
The theme shows excellent support for various formats of contents like text, audio, video, multimedia, etc.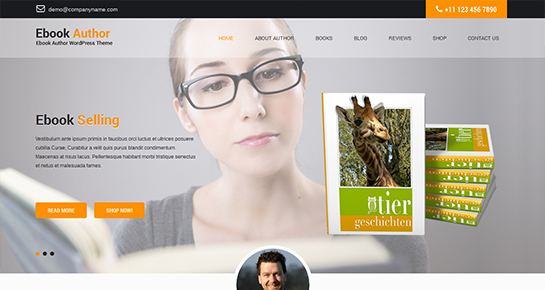 The list of free WordPress themes for Novelists includes SKT Launch.
It is a one of its kind product launch WordPress theme, hence suits perfectly for promotion & marketing of an upcoming releasing novel.
It has successfully passed the Google mobile-friendly test and is also responsive.
Google page speed test has also been passed by the theme.
The development of the theme has been done by following the codex standards.
One can also efficiently develop a multilingual website with this theme as it is compatible with qTranslate X.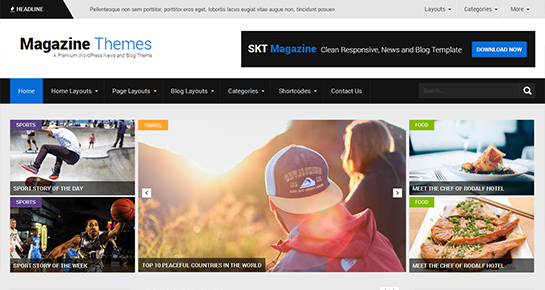 SKT Magazine is a powerful theme with various functionalities.
It is responsive and exhibits compatibility for cross-device & cross-browser usage.
It is compatible with e-commerce plugins so that you can easily establish an online store for your novel.
Social media plugins and comments plugins are also compatible with this theme which enables you to have a dynamic interaction with your readers.
It has passed the theme authenticity test. For ease of variations in the blogs, the theme supports shortcodes.
The theme allows the user to make modifications in the color scheme as required.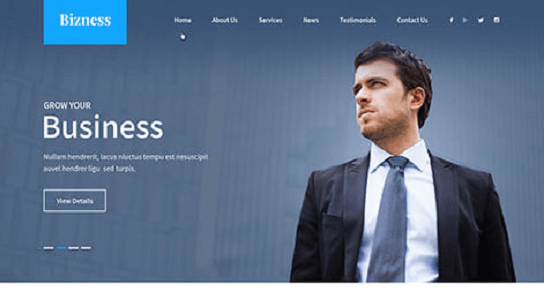 Bizness Lite showcases aesthetic appearance across all devices and is one of the most responsive WordPress themes.
The theme is SEO-friendly which enables better page rankings for your site.
The call to action button and contact form comes by default with the sidebar.
The theme requires no HTML coding and is easy to use for featuring your novels.
The home page section can also be set up in no time by adding relevant content related to the author, its backgrounds, and the novels.
The theme supports all essential plugins.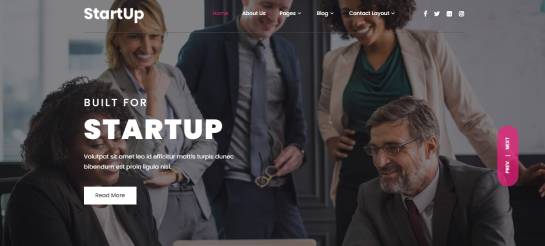 One of the promising amongst the free WordPress themes for Novelists is SKT Strat-Up Lite.
It is an SEO-friendly and faster-loading theme.
The writer can easily upload a logo and change colors if required.
It is built upon customizer and latest WordPress standards have been maintained during coding.
It comes with default five-level deep drop-down menu.
The theme also supports video slider plugin to make the website interesting for the audience.
It falls under the GPL license and hence can be used for both commercials as well as personal purpose.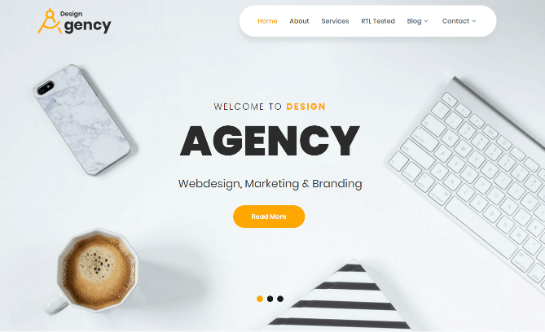 SKT Design Agency is a simple, clean, and attractive theme for your website featuring novels & blogs. It has been tested for compatibility for all major devices and browsers.
The theme has passed security and theme authenticity tests.
Configuration and customization, of the homepage, is easy and simple.
The theme also comes with complete documentation.
A blog page is available and colors of all sections & layouts can be modified.
It includes common standard pages and is compatible with all necessary plugins.
The latest version of WordPress is also supported by this theme.
This theme is an ideal example of responsive themes.
It is fully responsive across all devices and resolutions so that your readers do not face any difficulties while accessing the website from any medium.
It is a super-fast loading theme and comes with complete documentation.
The navigation of the theme is simple and user-friendly.
It is compatible with all important plugins which will help you in adding all the additional features for your website.
The theme enables you to sell your novels online because it is compatible with e-commerce plugins.
I Am One is amongst the peculiar free WordPress themes for Novelists.
It is a single-page WordPress theme and is fully responsive.
The theme comes with a default mesmerizing parallax slider.
There are multiple sections on the home page and all of them are easily manageable.
An attractive gallery can be established by adding pictures for your users that feature your novels.
The theme can have all additional features as required with the help of necessary plugins.
This is a truly multipurpose theme and can extend all functionalities required for establishing a novelist's website.
It is compatible with tablets, smartphones, and computers.
The theme comes with essential security tests and also enables installing of security plugins for securing your website.
It is a fast loading responsive theme which will make it convenient for the readers to navigate.