We share free fullscreen WordPress themes for all portfolio owners and photo enthusiasts, designers and artists, to come across the best mediums for the standout presentation of their works.
A well – laid – out, graphically pleasing, precisely worked – out and intelligent website with stunning and influential appearance is all every portfolio possessor needs to have in his arsenal to take the website visitors on a tour of his portfolio.
You may think that it will cost you a crock of gold to have such a template to run on the basis of your site, but the truth is that you are lucky enough to master such a product even for free.
Cast a glance at the list of free fullscreen WordPress themes handpicked for you in order to upload all your high – resolution samples of portfolio and projects and grab the website visitors' attention whenever they scan your web content.
Since visual influence may play a crucial role in your client's and customers' decision – making process of whether or not to get connected with you, order your works or services, all of the specified templates celebrate full –screen web design mode for improving your web focus on whatever is target at the moment and for generating exceptional displays across your informative content.
Advantages are endless with those themes, however, let's check them one after another.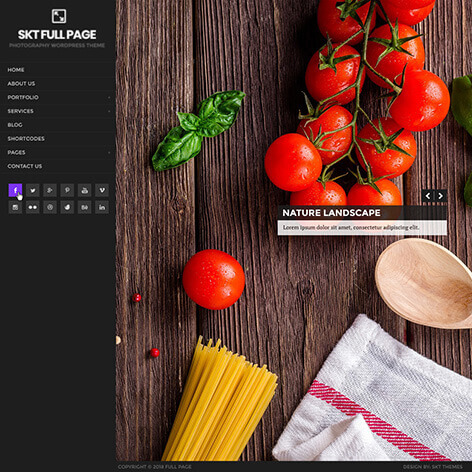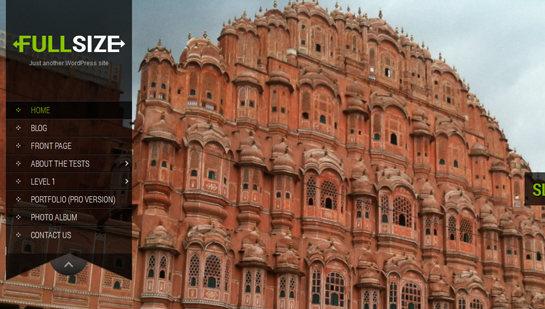 All your professional uprising can start with SKT Full Width that is loaded as a mixture of smooth and pliable, yet extendable functionality on the one hand, and feature – rich, yet truly flexible toolbox on the other.
This free, yet top – rated website solution features a full – screen scrollable background spanning the whole of each page and instantly attracting the website viewer's focus.
What is exciting is that you can change the images of those backgrounds as many times as you may find expedient for rendering freshness to your pages.
The homepage background image can also be accompanied by any title and description as well. It is one of the best fullscreen WordPress themes available with us.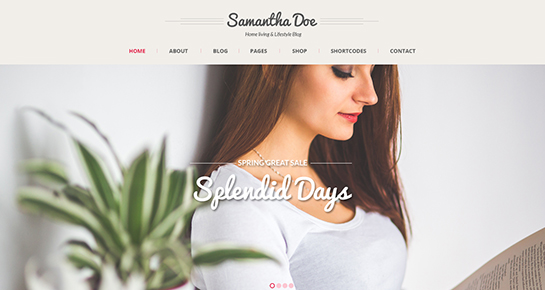 Girlie Lite is another elegant and creative, cleverly thought – out and bright sample in our list of free fullscreen WordPress themes for effectual and amazing portfolio websites.
This free general – purpose template ready for multiuse attempts seamlessly combines the relevant website content and portfolio items through a visual message that is delivered by means of the homepage full – width slider that can hook up to five diverse pieces of your works.
Girlie Lite has been also developed to be as simple and understandable in usage, as it is required for any average user to take total control of his online profile without any coding buzz around.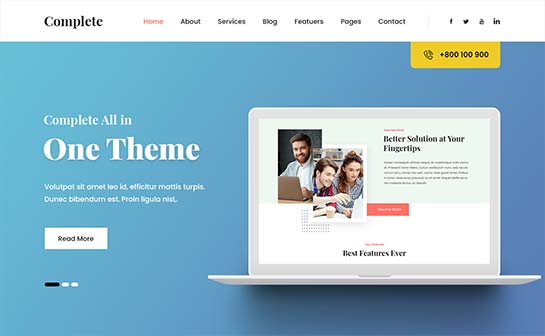 Complete Pro is the next universal and practical template at your fingerprints to go live with your portfolio and expand the medium of your recognition and client credibility.
Packed with every single section and area for every designer, photographer, freelancer, developer or other portfolio owners will feel essential for establishing, running and maintaining a portfolio website of a lifetime and tapping into the power of positive customer website experience.
The degree of visual coverage will be unimaginably high with this amazing WordPress – based free theme, since this one also generates a stunning homepage slider to broaden your images to the possible extent of precision.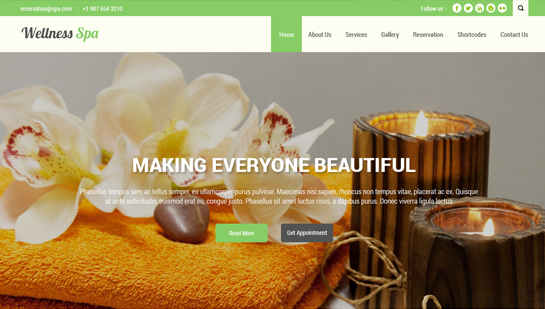 Since your one image of the portfolio can be worth a thousand word, Beauty Spa Lite as another of the free fullscreen WordPress themes comes integrated with full – scale homepage slider that can be professionally used to display all your talents and advantages over others.
Instead of collating your masterpieces in books, journals and magazines in traditional and old – fashioned methods, with this theme you can perfectly benefit from the digital discipline and build up your own home with 0 funds to be invested.
This method will not only cost you less money, time and nerves spent, but also will take your fame to another level and will contribute to your professional progress, which will in its turn drive more traffic to your web pages.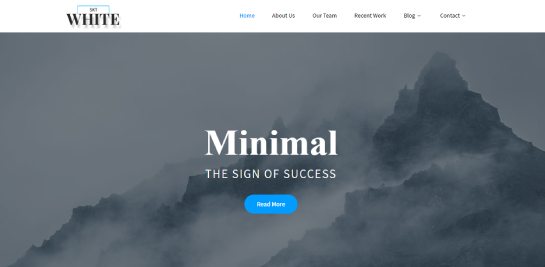 Full – screen web design is a key ingredient of SKT White as well. Let you expressive and original outlook feel the whole browser window in the most sophisticated and adaptive fashion.
In this case adaptability means that your appearance will be made mobile – optimized, so that your website can impeccably transition from PC to mobile views with minimum changes and editions.
By the application of this fantastic and unbeatable website creation and arrangement tool that any portfolio owner can obtain without spending any money, can furnish the potential clients with a web content that is accessible around the clock, so that every single website viewer can enjoy the target images and other portfolio items, order your services, etc whenever he wishes.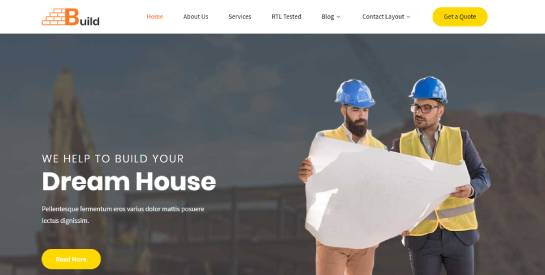 Bring your content and images online without any coding or developing hassle with SKT Build Lite.
This amazingly convenient, easy to digest and user and customer – compliant feel free fullscreen WordPress themes also keeps its stress on the visual impact by the right determination and distribution of all the respective information and photos to be inserted into your web pages.
Your biography, educational background, work experience, previous and current projects, your portfolio, services, contact and other details can be neatly displayed in your digital account and let you respectfully interact with all your followers and viewers.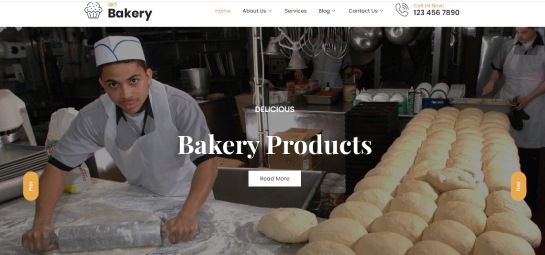 SKT Bakery Lite is another variant any designer or photographer will come to love and appreciate is SKT Bakery Lite.
Based on multipurpose nature and smart layout, user – friendly theme backend to have the entire view of the template in front of your eyes and configure accordingly, this full – screen and full –fledged product is bundled with do – it – yourself drag and drop functionality
Preloaded homepage slider with as many as 5 slides available, 100% responsiveness and mobile – friendliness, WooCommerce compatibility for online shopping and much more.
Checkout more free WordPress templates from https://www.sktthemes.org/product-category/free-wordpress-themes/