Stunning and flawless mobile version of any presentable website or blog is one of the essential points every website owner or blog representative wants to have in his arsenal, as today millions of people all around the world are dependent on their mobiles, tablets and other technological innovations during a considerably long time every day.
Hence, to be accessible irrespective of the website visitor's location and movement directions becomes one of the primary strategic and marketing solutions to undertake by all means.
There is a wide range of highly – reliable WordPress themes, which, despite being developed to meet all the modern standards and requirements put forward any modern and competitive website, are also built on truly responsive layout, thus providing the most intuitive and flawless mobile browsing experience.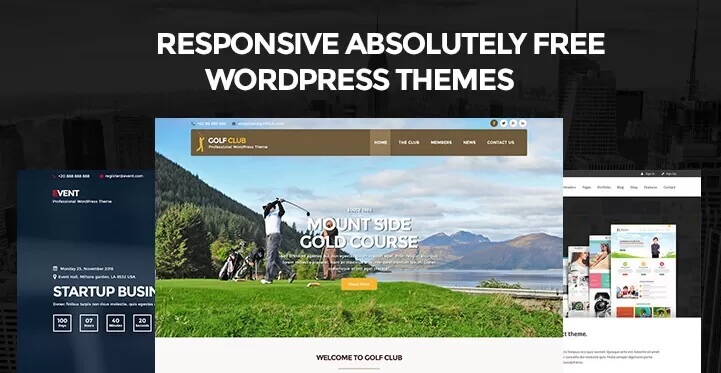 We have sort out the best responsive free WordPress themes 2022 ready to cover a website or blog of any kind and nature, each of every part and section of which will easily adapt itself to any screen resolution whenever needed.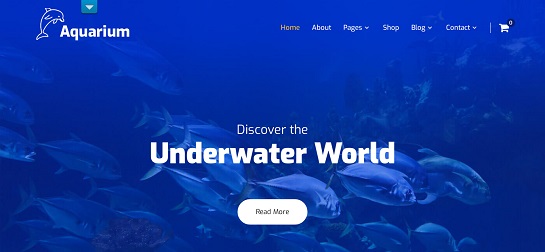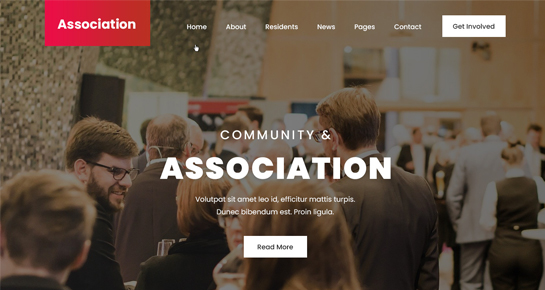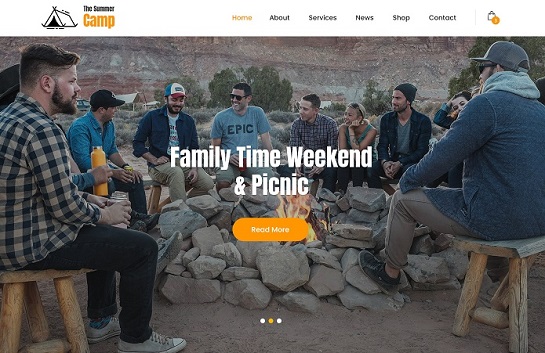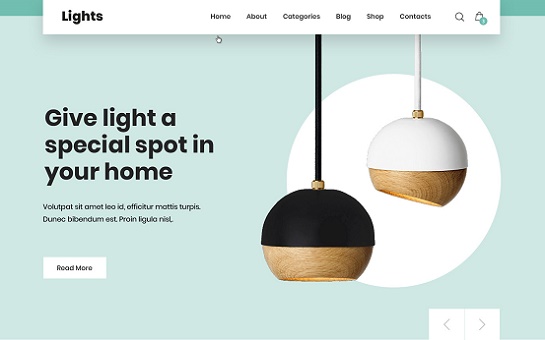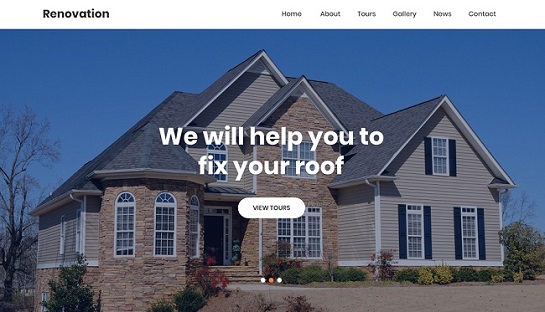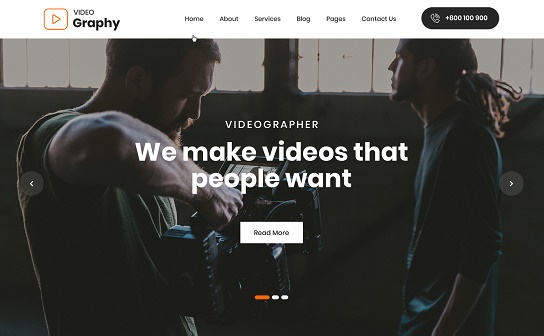 Any type of a website, be it a personal, corporate, portfolio or anything else, based on SKT Panaroma best responsive free WordPress themes with mobile – friendly design will definitely respond to all the needs and claims of the website visitors and clients and the devices they are using.
This entirely professional and well –structured, smart and intuitive template comes handy with a set of easily accessible and configurable theme settings and controls, sections and areas, responsive and nicely – crafted homepage slider to showcase the most expressive content with the help of 5 different slides spanning the whole homepage.
Some of its feature includes:
Nice welcome slider on homepage
Visually attractive design
Inner page layouts and color changing theme available in Pro
Responsive and widget friendly theme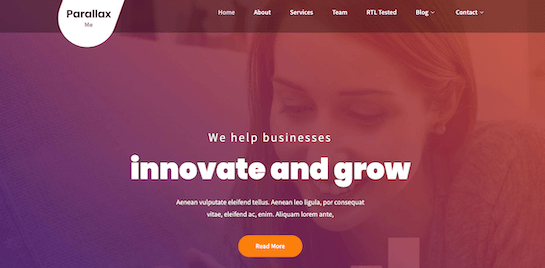 SKT Parallax Me provides substantial evidence to prove itself as one of the strongly recommended and dependable WordPress related free responsive templates to be exercised by anyone irrespective of his experience and knowledge in relation to website or blog creation, development, customization and maintenance.
The overall structure and layout changes of your web page based on the screen size and dimensions of diverse mobiles and tablets will be done without any drawbacks or functional shortcomings, thus any visitor will find the exceptional look and feel of your online presence no matter what device is being utilized.
Some of its feature includes:
Great Parallax Slider
Several Parallax sections
Easy to manage
GPL like others and can be used for commercial and personal projects
Original and creative, modern and intuitive, smart and stable, sleek and polished, adaptive and flexible, I Am One appears with advanced website performance and strongly elaborated theme package with all the relevant options and features within, so that the website admin or owner may assume the whole control and command of his online manifestation whenever needed.
This WordPress supported and responsively structured theme, just like the above mentioned products, can be acquired entirely for free, but instead will provide mobile, tablet and laptop – optimized functionality.
Some of its feature includes:
Great for someone looking for free one page WordPress theme
Easy to manage via theme options
Entire homepage easily managed
Popular Social icons included
SKT While is functionally cutting edge, technologically saturated, yet user and visitor – friendly foundation to cover any individual or business initiatives and exceed all the foreseen expectations in accordance with the envisaged goals and objectives.
This being so, the best responsive free WordPress themes is considered to be an ideal selection for any kind of website or blog demonstration, which will guarantee the great number of clients and blog readers'
engagement into the target online platform by means of diverse technological innovations, including smartphones and tablets, since SKT White has been projected and crafted with total responsiveness in the developer's mind.
Some of its feature includes:
Great free single page WordPress theme
Amazing animations included
Large banner to express yourself
Easy to manage via theme options
In case you are looking for a reliable WordPress theme consistent with any bakery, cafe, restaurant, bistro, coffee shop or any such website or blog demonstration, which apart from sharing the qualities of dynamic and awesome website content creation and management tool, will also be cost – effective and cross mobile and device – supportive.
Here is SKT Bakery at your full command and control to make the best of your online plans. The theme is armed with alluring and eye – catching design and graphical solutions, easily manageable theme inbuilt areas and items, as well as with a potential of being used for commercial purposes.
Some of its feature includes:
Based on Customizer
Simple to use even for novice
Transparent Menu to have a good look and feel
Fully Responsive
SKT Pathway is dynamically and interactively structured, amazingly experienced and sophisticated, modernly worked out responsive and mobile – optimized template, which corresponds to the functionality of any website or blog of WordPress.
This premium quality theme is available on the relevant market entirely for free, hence anyone can afford himself to have this awesome product at his disposal and make use of it in the most productive way.
This multipurpose and multiconcept theme is able to cater to any individual and business ideas and contribute to its dissemination in the online networking platform.
Some of its feature includes:
Multipurpose free theme
Very simple to use
Homepage managed easily via sections
Sidebar and footer widget friendly
The next theme with its all –purpose nature and responsive layout is SKT Biz. Whether you are an individual, trying to display your portfolio or professional skills in any sphere, or a representative of some business undertaking to expand the operational areas by involving lots of clients and partners from diverse corners of the world, SKT Biz will grants you with unlimited possibilities to turn your intentions into reality.
Moreover, you don't have to pay a single dollar in order to get this outstanding theme and enjoy its perfect possibilities suggested.
Some of its feature includes:
Easily manageable theme via options
Simple with no hassle free options panel
Slider, homepage sections all included
Sidebar widget friendly and responsive 100%
SKT Corp is deeply customizable and controllable best responsive free WordPress themes suited for almost any business personalization online.
By the application of this flexible and resilient product your website will for sure correspond to any mobile screen resolutions and will not hamper the high –quality appearance of the website, when the latter is being browsed by any smartphone or tablet. All in all, SKT Corp also tends to be very lightweight and easy in usage.
Some of its feature includes:
100% responsive like others
Super easy to manage
Sidebar, footer easily managed via widgets
Corporate and professional looking
SKT Black balances between modern and elegant look, interesting and unique design shades, intuitive and smooth interface and premium quality website operation and performance.
This free and easy to acquire WordPress solution is particularly specialized in total responsive design and mobile- directed layout, thus your website will look and function stunningly and effectively on any mobile, tablet or other frequently used device.
You will not lose any website visitors using any such device, as the theme is ready to keep up with all the present and popular screen sizes and requests.
Some of its feature includes:
Visually attractive
Suitable for one page and multi page
Very easy to use
Multi concept and multi purpose theme