We have sorted out some most effective and best Free food blog WordPress themes that will stand out visually.
Many WordPress themes are specially created for food bloggers but they lack the best features that every food business needs that is retina image ready feature.
This feature enables you to display the food images in high pixel resolution that will make your website visually strong and will lead to gain more user traffic.
The WordPress themes listed below are the combination of one-page food blog theme and a multi-page food blogger theme.
Functionality wise, to make a theme stronger some themes are integrated with the plugins whereas some have a feature of adding any plugins and customization option.
Hence the theme can be customized to any type of food blog you looking for without taking many efforts.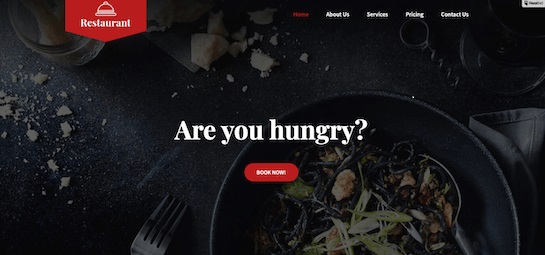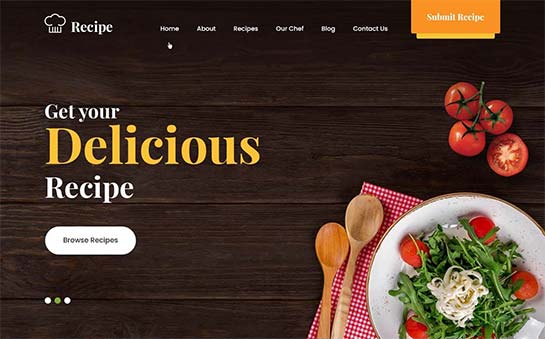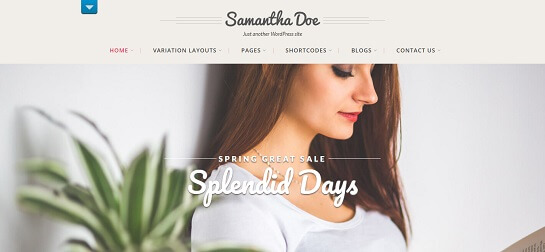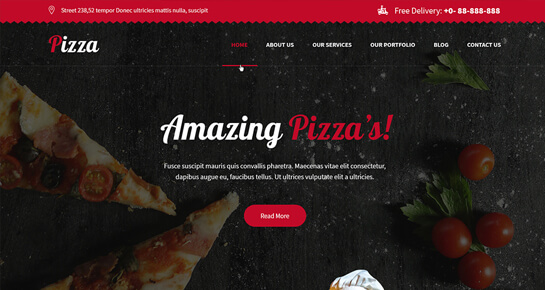 You don't need to hesitate if you are thinking to use pizza lite as this theme enables you to add a logo, color, fonts, images, widgets, contents, etc as per your preference.
The demo is created based on a pizza delivery shop to make a blogger easy to understand the flow of the website. You will be able to reveal your food products or recipes more delightful using different eCommerce plugins.
The Perfect Pizza Lite appeals much persistent in relation to mobile responsive, multilingual support, widget friendly, SEO friendly, cross-browser compatibility and lots of features. To look into the world you can add social media links any time in the footer section.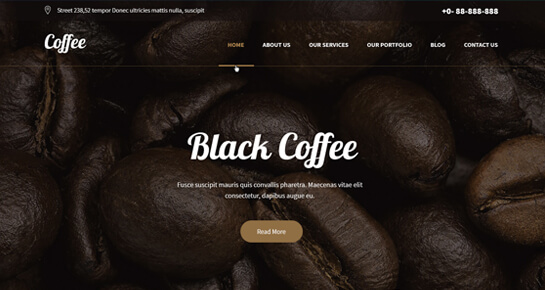 SKT Cafe accompanies the call to action feature at the upper part of the header section. The call to action feature is made up of address and contact number.
It can be changed to the email address or timing section. The homepage has a sliding image feature that enables you to view more than 3 images in a single section.
The sliding image can be live or motionless. Furthermore sophisticated sections and features like calendar option, blog section, about us, gallery, separate contact page, shop feature support have been given.
By considering all these features, this theme is considered as the best Free food blog WordPress themes.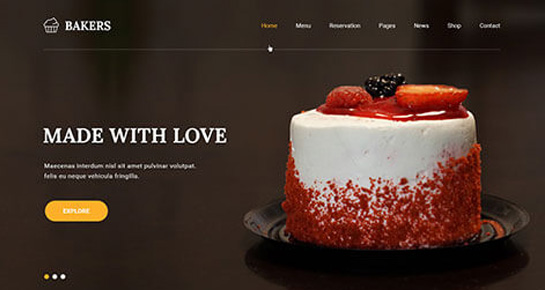 Bakery Lite is configured with a proficient design style. We have granted our full actions to make a Bakers Lite optimum among all the best Free food blog WordPress themes.
The scrolling effect works smoother with fully loaded images and contents. In one page scroll, your user can view all underlined services, products or recipes, contact details, social media, latest posts, details about the service you provide, instructions, etc.
Each and every section has a dynamic link feature that will take your user from one place to another. This will allow your user to participate on your website for a lengthy period.
The free wine shop theme is a classic, royal WordPress theme that will allow you to sell wines, drinks, cocktails online.
Not only drinks but also food recipes, food products, and services can be sold out. More than 2 home pages are already created for checking the demo.
If you look to have a free wine as a blogging platform that you are absolutely going with the correct thought process.
The Free Wine can be converted into a blogging platform by using stylish color and layouts options. To access more than 800 colors and unlimited widgets you can purchase this theme any time.
If your business is based on a very small scale you can create a website and start offering services like free delivery to make more user traffic in less time.
New website users that owns the business look forward to build a website with less price and efforts. Hence Blendit lite is a free blogging theme that can be created by any type of beginner with zero cost.
Bloggers related to the food industry, the educational sector, and other professional services section can start blogging very easily.
The code part is pointless. That no user require to write code. BlendIt will be fully customizable that you can easily guide, explain your thoughts by creating a blog on the specific topic that you are interested in.
You can easily control all the features using live customizer. With some click, you will also able to sell the product or service efficiently.
SKT Coffee is an artistic and meaningful, fluent and polished WordPress theme that appears visually overwhelming. You can easily showcase yours thoughts for writing a blog via images and content.
The theme is maximized with features like SEO friendly, Translation ready, demo content, plugins enhancement and more.
It will be your opinion to have a call to action at header or footer, demo consists of this feature at the top of the header portion.
Restaurant Lite is exceptionally, unusually part of the best Free food blog WordPress themes. Where it has an attribute to use this theme for a multipurpose business such as restaurants, fitness, spa, charity, food blogging, also can be used by various bloggers.
The best section of restaurant lite has involved with is a 'today's special' that will allow you to add the latest blog post, newly products added, new dish recipes and many more.
To be affected by all customers over the world, social media buttons are integrated with their demo links. Hence the theme is tested with all types of compatible plugins and got the results with effective scores.
Flower Shop Lite is a perfect blender of the best Free food blog WordPress themes created only for WordPress users. The theme has a 2-page template option that you can choose and style a website as you need.
To view the demo you need to install the setup in just a few steps via import option. The customization option makes very easy to change the area of the gallery section where recipes, flowers, products can be added.
But the shop feature is integrated by default in a paid version. To make a shop feature enable in the free version you can install WooCommerce plugin any time.